Dracul: Why revisiting beloved literary characters can be a perilous business
New Bram Stoker novel by Victorian writer's great-grandnephew only latest to offer fresh spin on canonical fictional creation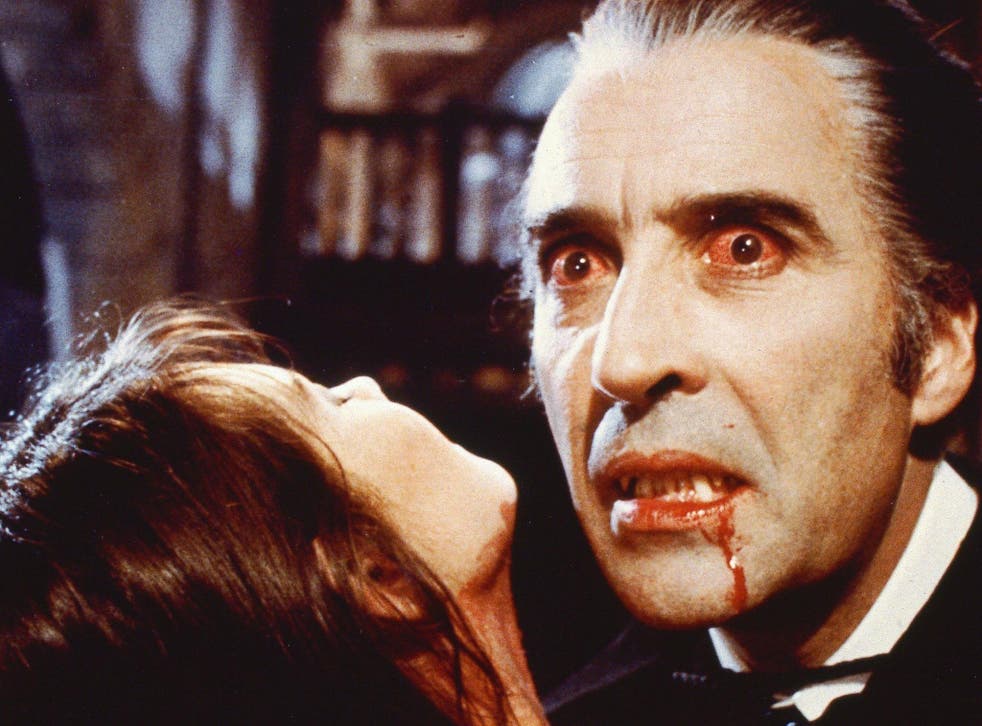 A new novel published this week sees Bram Stoker's Dracula rise from the grave once more.
Dracul, written by the Victorian author's great-grandnephew Dacre Stoker and JD Barker, imagines the novelist's youth in Dublin and the sinister early encounters with the supernatural that would provide the inspiration for his famous vampire count. Dracula, the book contends, was written, "not as a piece of fiction but as a warning to the world".
Their work was prompted by the rediscovery of a journal belonging to Bram Stoker by his great-grandson, Noel Dobbs, in a house on the Isle of Wight in 2011 and by Dacre Stoker's interest in his ancestor's original preface to Dracula, scrapped by his publisher for fear of causing offence to the reading public.
"I am quite convinced that there is no doubt whatever that the events here described really took place, however unbelievable and incomprehensible they might appear at first sight," Bram Stoker wrote in that introductory note, discovered by his 21st-century relative in a vintage Icelandic edition of the book.
Dracul's publication is the latest attempt to revisit one of the most commonly portrayed characters in world culture.
From Max Shreck in Nosferatu (1922) to Bela Lugosi, Christopher Lee and Gary Oldman, Dracula is only seriously rivalled by Sherlock Holmes in terms of screen portrayals and adaptations.
Dacre Stoker's new spin is not even the only Dracula literary property currently on the market: film critic Kim Newman's Anno Dracula (1992) and its sequels, to name one example, imagine an alternative history in which the bloodsucker has married Queen Victoria and ascended to the seat of empire.
How advisable it is to revisit canonical characters from literature is an interesting question.
Many regretted Harper Lee's decision to release Go Set a Watchman (2015) towards the end of her life.
The Pulitzer Prize-winning author of To Kill a Mockingbird (1960) was revered for that work but had never published again. The rediscovery of an old draft from which Mockingbird was derived was therefore met with much excitement and misleadingly presented as a sequel when it hit bookshops across the world.
But readers were left feeling the character of Atticus Finch, the virtuous attorney standing up to Southern racism, had been tarnished in the revision and speculated that Lee, then in her late eighties, had been duped into giving her consent.
Writers to have revisited their most successful works later in life include Thomas Harris with the Red Dragon (1981) prequel Hannibal Rising (2006) and Stephen King with Doctor Sleep (2013), a sequel to The Shining (1977) following Danny Torrance into adulthood. And on film: George Lucas. But the less said about The Phantom Menace (1999), the better.
Among the most critically admired attempts to revisit a classic is Jean Rhys's Wide Sargasso Sea (1966), which brilliantly fleshed out the character of Bertha Mason, the first Mrs Rochester in Charlotte Bronte's Jane Eyre (1847), giving the "mad woman in the antic" a moving back story as a Creole heiress in Jamaica and a humanity denied her in the original.
In last year's Ill Will, Michael Stewart did the same for Heathcliff in Wuthering Heights (1847), sketching in his absence from the Moors midway through the novel.
Like Dracula and Sherlock – tackled by Stephen Fry and Michael Chabon in new fiction, among others – Ian Fleming's James Bond has been revisited many times since his creator passed away in 1964, first by Kingsley Amis, writing under the pseudonym "Robert Markham", in the continuation novel Colonel Sun (1968).
John Gardner, Raymond Benson, William Boyd, Sebastian Faulks and Anthony Horowitz have all written further Bond instalments, while Charlie Higson and Steve Cole have been writing the young adult series Young Bond since 2005.
Horowitz and Faulks are serial reprisers, the former tackling Conan Doyle in The House of Silk (2011) and the latter daring to attempt PG Wodehouse in Jeeves and the Wedding Bells (2013), reflecting in The Telegraph: "People said it was brave – or stupid. Either way, it was a ridiculous undertaking. PG Wodehouse is, by common consent, one of the great prose stylists of the 20th century. I didn't want to make a mess of it."
Among the most outrageous reimagings of classic characters must be Seth Grahame-Smith's Jane Austen spoof Pride and Prejudice and Zombies (2009) while one of the most inventive is surely Alan Moore's graphic novel series The League of Extraordinary Gentlemen (1999-2007), bringing together Allan Quatermain, Captain Nemo, the Invisible Man, Doctor Jekyll and Dracula's Mina Harker among others to defend the crown from nefarious influences.
Moore himself is famously hostile to outsiders tinkering with his work, insisting his name is taken off the credits of the various big budget Hollywood adaptations.
Most recently, Sophie Hannah's well-received Hercule Poirot novel The Monogram Murders appeared in 2014 with the permission of the Agatha Christie estate and JK Rowling entrusted Jack Thorne to write Harry Potter and the Cursed Child for the West End from her original story.
30 best children's books

Show all 30
Posthumous publishing provides a further means of satisfying demand for new material, with the added attraction of carrying the creator's name on the jacket, even if they have not actually had the opportunity to apply the finishing touches.
Several Middle-earth texts by JRR Tolkien have appeared in print since his death in 1973, most famously The Silmarillion in 1977 and most recently The Fall of Gondolin in August this year.
For publishers, the commercial benefits of these projects are obvious. For a writer, the thrill of undertaking a continuation novel lies in paying homage to a literary hero but it's a high-wire act: get it wrong and you risk the ire of devoted fans.
Join our new commenting forum
Join thought-provoking conversations, follow other Independent readers and see their replies