Espionage round-up: The art of spying from femmes fatales via Alan Turing to drones
From Deborah McDonald and Jeremy Dronfield's A Very Dangerous Woman to Steven Grey's The New Spymasters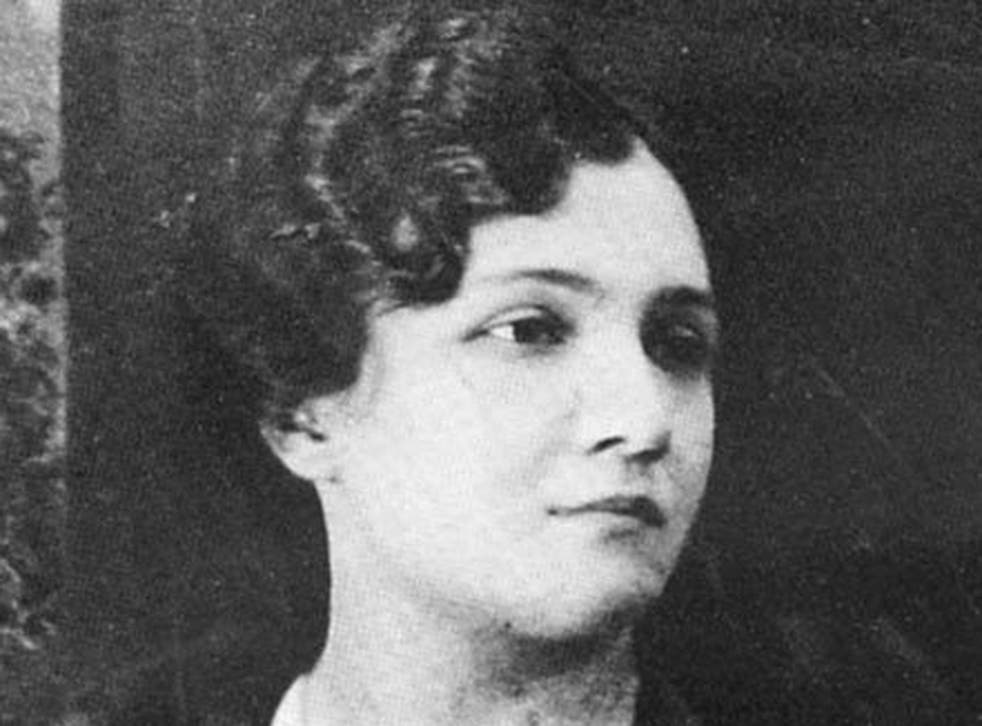 While it may not chime with current attitudes, the popular perception of the female spy is the sexually enticing agent who sleeps with her besotted admirers to obtain their secrets – as with Deborah McDonald and Jeremy Dronfield's A Very Dangerous Woman (Oneworld, £20), which is subtitled The Lives, Loves and Lies of Russia's Most Seductive Spy.
Baroness Moura Budberg spied for Lenin, had an affair with Maxim Gorky, and even a one-night stand with HG Wells when he visited Russia (Wells was seduced by a beautiful woman and the roseate view of the country his hosts foisted upon him). But the Baroness has another connection with Britain, somewhat nearer to our own time: she was Nick Clegg's great great aunt.
As well as the femme fatale at the heart of this study, there is a dashing English figure: the diplomat adventurer and secret agent Robert Bruce Lockhart, sent to revolutionary Russia in 1918 to forge a spy network. He meets the charismatic socialite celebrated for her many unconcealed affairs, and the two fall into a passionate affair – but Lockhart is not aware that her job is to spy on him for the Bolsheviks.
Moura's subsequent life is equally colourful, with a host of new lovers, becoming a double agent, playing off Russia and Britain against each other. But her life in exile in Britain, yearning for Lockhart, is bittersweet. Hard to go wrong with Moura's combustible life, and the authors relish her excesses – with the odd purple passage more than justified in context.
From echoes of Fleming to something in Le Carré territory. Nick Barratt's The Forgotten Spy (Blink, £18.99) is much more low-key in detailing the life of Stalin's first British mole. The name of Ernest Oldham may be less well known than those of Philby, Burgess and Maclean, but his acts of treason were every bit as egregious. His better-known successors were still students when Oldham was selling vital secrets to Stalin and indulging a profligate lifestyle with chauffeur-driven cars, exotic holidays and heavy-duty alcoholism.
Oldham was a Foreign Office civil servant and had responsibility for encrypted messages sent to embassies around the globe. But his period of well-paid treachery ended ignominiously when he was discovered dead in a gas-filled kitchen in Kensington. Barratt, in prolific detail, examines every aspect of Oldham's inglorious life, including the theory that his death may not have been suicide at all but the action of either the Russians or MI5 (Oldham's wife similarly died under disputed circumstances, her body dragged from the Thames).
Secret intelligence from the First World War is the subject of The Codebreakers by James Wyllie and Michael McKinley (Ebury Press, £20), which counterpoints the bloody battles in the Atlantic and the trenches of France with a secret war involving codebreakers, seeking a crucial advantage over the enemy. Wyllie and McKinley's book takes us to the headquarters of the brilliant ''Blinker' ' Hall, a codebreaker as skilled as Alan Turing, who also ran agents in other countries. Avoiding derring-do territory, the authors tell their tale without varnish.
Finally, The New Spymasters (Viking, £20) brings the reader up to date in the complex modern world of espionage. Steven Grey reminds us that in this era of drones and homegrown terrorism, the spy is as crucial a figure as ever. But Grey also addresses the moral ambiguity of the profession, suggesting that the spy is perhaps true to no one – not even himself.
Register for free to continue reading
Registration is a free and easy way to support our truly independent journalism
By registering, you will also enjoy limited access to Premium articles, exclusive newsletters, commenting, and virtual events with our leading journalists
Already have an account? sign in
Register for free to continue reading
Registration is a free and easy way to support our truly independent journalism
By registering, you will also enjoy limited access to Premium articles, exclusive newsletters, commenting, and virtual events with our leading journalists
Already have an account? sign in
Join our new commenting forum
Join thought-provoking conversations, follow other Independent readers and see their replies