'Even the middle classes are hit by war'
Warwick Prize shortlisted author Aminatta Forna tells Matthew Bell why she keeps returning to the conflicts of her past
Sunday 20 February 2011 01:00 GMT
Comments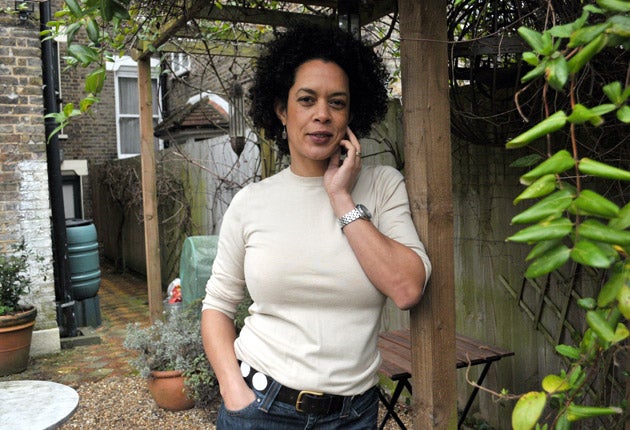 Cycling around the quiet lanes of Key West, the writers' village in Florida where Ernest Hemingway loved to fish, you forget that Guantanamo Bay is only 90 miles away. Wobble down the main drag, past the jaunty bars and ice cream parlours, and the "war on terror" couldn't feel more distant.
In a way, it's an appropriate place to find Aminatta Forna, the author of The Memory of Love, one of six books short-listed for the biennial Warwick Prize. Central to her novel is that feeling of a disconnect between the serenity of the surface and what lies beneath.
Like both her previous books – one a memoir, the other a novel – The Memory of Love is set in Africa, and deals with the aftermath of the civil war in Sierra Leone, where she grew up. Soon after her birth in Glasgow in 1964, her parents moved to Freetown, the Sierra Leonean capital where, 11 years later, her father, Mohamed, was hanged for his political views.
Rwanda, Sudan, Liberia – to Western eyes, Africa can look like a continent in a permanent state of conflict. But to Forna, growing up in a middle-class academic family, such violence seemed just as distant. "When the war was raging in Liberia, we in Sierra Leone genuinely did not believe we were capable of it," she says. "I often remember and hold on to that thought. Because I think that's what everybody in the world thinks. We always think, 'Oh, somebody else can do that'."
The Memory of Love is set in a hospital in the early 2000s, just after the war's end, where the stories of a handful of seemingly disparate characters prove to be interconnected. One of these is Elias Cole, a dying former lecturer who, with the help of a pile of yellowing diaries, relates his past to Adrian Lockheart, a British psychologist working in the hospital. The memories are buried, but the graves are shallow. The reminiscences of a frail old man evolve into a confession, in which we learn that his inactivity during the war had dire consequences.
The novel drew universal praise when it came out last spring, drawing particularly high plaudits for its style, structure and detailed research. It is a slow-burn narrative, exploring complex themes of friendship, loss, betrayal and jealousy, and you can't help putting it down with a sigh. It is not, though, a sentimental novel, and Forna's writing has been described as "scientific" in its clarity.
"I don't see writing as therapy," she laughs when I ask whether the novel was as affecting to write as it is to read. "When you write about those sorts of issues, you have to have thought quite a lot about them already. One wouldn't wish to be out of control with one's emotions on the page." Forna is a disciplinarian. She came to novels via 12 years at a British boarding school, a degree in law at University College London, and 10 years as a journalist working for the BBC. The greatest contribution to her writing, though, was perhaps her peripatetic childhood: her mother remarried, to a New Zealand diplomat who worked for the UN, and as well as Britain and Sierra Leone, she spent time in Thailand, Iran and Zambia.
After reading her daunting CV – she teaches creative writing and was a Harkness fellow at the University of California, Berkeley – it's a relief to discover that Forna is also blessed with a sense of humour, and laughs her way through our conversation. There is an unapologetic ambition there, too: a teacher who once suggested that she might make a good translator got short shrift – Forna retorted that she would rather write the books to be translated.
It would be easy to categorise The Memory of Love as an "Africa" novel, the latest in a genre stretching back to Conrad's Heart of Darkness. But the tensions are those of any country afflicted by war, and it bears more comparison to Michael Ondaatje's Booker-winning novel, The English Patient. (One reviewer has already declared that it should be a Booker contender.)
Forna writes about Africa because it is what she knows, but also because it is what she "wants to understand". She does not agree that African wars are more brutal. " They tend to be slightly lower tech. But if you look at what happened in Yugoslavia, there's no excuse for it."
The idea for the character of Elias came from a conversation with an Argentinian friend who had questioned her father's role in the so-called Dirty War of that country of the late 1970s, when hundreds of liberal students and academics were "disappeared" by the military regime, kidnapped and thrown out of planes into the Atlantic. "She got to a point in her life, in her mid-twenties, when she looked at her father, a very successful academic, and had to think to herself, not only how did you survive, but how did you thrive?
"Another friend, from Sierra Leone, asked her father why he hadn't stood up to the regime, and he said, 'I had five children. I did it for you'. And I thought, that's what my father would say: the ones who do take a stand also say, 'I had children, I had to take a stand'." There are, says Forna, thousands of Elias Coles throughout the world: people whose instinct for self-preservation leads them to turn a blind eye.
When we speak, Forna is unwinding after a gruelling two-week tour of America. Afterwards, it's back to London, where she lives with her husband, a furniture designer, and back to her next novel which, she reveals, will not be about Africa. It is, though, about war, a subject she can't help returning to. "If you live through a civil war, you know what everyone is capable of. For those who survive, that never leaves you."
The winner of the Warwick Prize will be announced on 22 March
Extract from 'The Memory of Love' By Aminatta Forna (Published in paperback by Bloomsbury on 7 March, £7.99)
"On the iron-framed bed a single, scant sheet has moulded itself into the form of the human beneath. On top of the bedside cabinet, a small pile of spiral-bound notebooks sits alongside a vase of flowers, bright-coloured and plastic. The notebooks are worn from handling, the leaves rippled with damp. In the atmosphere of the room the memories of a man float and form. The man in the bed is telling a story. His name is Elias Cole."
Join our commenting forum
Join thought-provoking conversations, follow other Independent readers and see their replies