Fangs for the memory: A century of Dracula
A hundred years after his creator's death, Dracula continues to terrify and inspire. Arifa Akbar looks at our fascination with fiction's first vampire
Fangs for the memory: A century of Dracula

Show all 4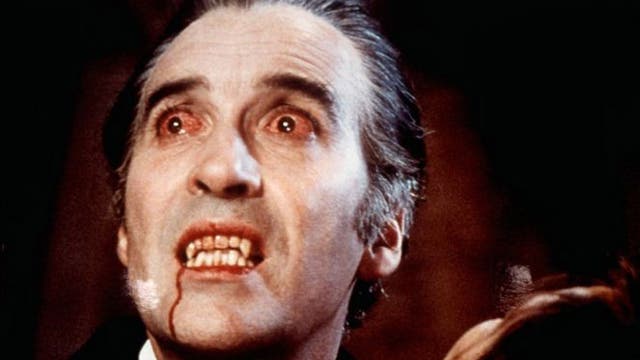 "Persons of small courage and weak nerves should confine their reading of these gruesome pages strictly to the hours between dawn and sunset." So wrote The Daily Mail on the original publication of Dracula, on 1 June 1897, which sent a wave of shocked awe across the world's book critics for its farrago of devilish horrors.
"The recollection of this weird and ghostly tale will doubtless haunt us for some time to come," the review concluded presciently. More than a century after Abraham, or "Bram", Stoker published his fifth novel, Dracula continues to stalk our imaginations. The Transylvanian Count was by no means the first vampire in literary fiction but Stoker, an Irish novelist and personal assistant to the actor Henry Irving, did invent a modern-day prototype which later depictions of the undead would try to emulate, for his oxymoronic blend of seduction and repulsion, in literature and in film, from the Hammer horror movies to the current TV series, True Blood and Stephenie Meyer's Twilight.
Today, Dracula remains a defining creation of Gothic fiction, the consummate creature of the night, the king of unnatural beings, as fiendish as he is charismatic. This month, Stoker's original publishers, Constable & Robinson, will mark the centenary of the author's death on 20 April 1912 by publishing a facsimile edition of the novel.
It is, thus, a timely moment to consider the legacy this formidable creature has left. There have been countless Counts depicted on film over the past century, and the Dracula industry continues apace in the 21st: a new film, Dracula 3D, starring Rutger Hauer and directed by Dario Argento (who was behind the cult horror, Suspiria), is scheduled to be released this year; Dacre Stoker, the author's great-grand-nephew, has just co-edited The Lost Journal of Bram Stoker with Elizabeth Miller, based on a notebook discovered in his attic, whose entries offer new insight into the author's mind.
Dracula begins with a young solicitor, Jonathan Harker, travelling from Britain to Transylvania to assist Count Dracula in a land transaction. On arrival, he finds himself trapped in Dracula's castle and tormented by unearthly happenings. He escapes, and so begins the Count's journey to Britain to track down Harker and his fiancée, Mina, and a subsequent hunt by the scientist and professor, Van Helsing, in order to kill Dracula. The book is written in quasi-documentary form, including letters, newspaper articles and Harker's journal.
So what has given Dracula his imperishable appeal? Dacre Stoker thinks it is the open-ended nature of its central character that has led to its longevity. Dracula, and the horrors he encapsulates, remain relevant because he – and the text – are so malleable.
"He [Bram Stoker] left a lot ambiguous. The book is not straightforward. The character of Dracula is mysterious. He is only in 30 percent of the pages of the story; his presence is greater because it is created through the minds of other people and you end up wondering: 'Is he a count?', 'Is he a threat?', 'Is he a vampire?'
Dacre Stoker believes this central mystery around Dracula's protean, shape-shifting nature, transforms him into whichever enemy is stalking that particular age: "Someone in France asked me [some years ago] whether I think that Dracula is like a terrorist in the sense that we can't put a finger on who the enemy or terrorist is, but he could pop up anywhere."
It might not only be the mysteries around Dracula that appeal to audiences, but also the intrigue around Bram Stoker himself, thinks Dacre Stoker. Bram may have been associated with the Hermetic Order of the Golden Dawn, a magical order which was a major influence on the development on 20th century occultism (he was found not to be a member but he did attend meetings). Irving, the actor for whom Bram Stoker was a dedicated personal assistant and on whom Dracula is said to be based, was believed to be a Freemason. Bram Stoker was as interested in mesmerism as he was in new technology, and these competing interests were reflected in the struggle between science and the supernatural.
Bram Stoker suffered from a mysterious allergy from a baby until the age of seven, and, in all likelihood, he would have undergone the common practice of blood-letting – surely a traumatic experience for a child. Dacre Stoker believes the many women in white gowns that populate Dracula could well be the nurses that surrounded him in his ailing youth. He further believes that Bram Stoker's brother, Sir William Thornley Stoker, was the model for Van Helsing.
"I have some notes for Dracula," says Dacre Stoker. "[Bram Stoker] wrote two pages on how to do brain surgery on [the character] Renfield; Sir William did these surgeries on mental patients in Ireland..."
It could also be the thrilling tension between Dracula's devilishness and his charm that entrances us. Harker's first meeting with Dracula suggests he is disgusted and beguiled at once. He finds Dracula to be diabolically debonair, both animalistic and aristocratic. Stoker writes: "Within, stood a tall man, clean shaven save for a long white moustache, and clad in black from head to foot, without a single speck of colour about him anywhere... The old man motioned me in with his right hand with a courtly gesture, saying in excellent English, but with a strange intonation: 'Welcome to my house! Enter freely and of your own will!... The mouth, so far as I could see it under the heavy moustache, was fixed and rather cruel-looking, with peculiarly shaped white teeth... As the Count leaned over me and his hands touched me, I could not repress a shudder." It is this duplicity and openness that has perhaps lent the story so well to cinematic adaptation.
Dracula, like the most popular Dickens stories, is perhaps better associated with film now. The novelist Colm Toibin, who has written a new introduction to the reissued novel this month, notes that the films' successes led to a rise in book sales. He writes: "The first American edition [of Dracula] appeared in 1899 but it was not until the late 1930s after the silent films Nosferatu and the film Dracula, starring Bela Lugosi, that the French and German editions appeared and the novel's fame spread."
Vic Pratt, a fiction film curator at the British Film Institute, says that, as the vampire Count was variously depicted on film, from Max Schreck in Nosferatu [1922] to Bela Lugosi [1931] and later, Christopher Lee in the 1958 film and subsequent Hammer horror series, so new ideas were bolted on to the old literary vampire. Nosferatu was produced while Stoker's widow, and literary executor, Florence Stoker, was still alive. She sued film-makers, alleging that she had neither been asked for permission for adaptation nor paid royalties, and demanded that the film's negative and prints be destroyed. The suit was resolved in the her favour in 1925, though some copies survived to become a critically-acclaimed production. Pratt says this version was a "pure creepy horror" with Dracula as the utterly sinister, bald-headed figure who verges on an un-dead obscenity. It was only when Bela Lugosi starred as Dracula that he inserted a sexiness back into the role.
"Lugosi had played Dracula on stage before the film, and he was seen as something of a sex symbol," says Pratt. It was also Lugosi who created the physical archetype, adds Pratt, with his widow's peak, his pointy eyebrows and his cape: "It is an image that seeped into our consciousness."
Lee's Dracula accentuated the vampire's sexiness further. "Lee brought incredible sexual power to the role. He started to play Dracula in a post-James Bond era. He was well-groomed with a cold, suave, dominant sexuality, and there was a real aristocratic air about him. He was more charismatic but with a tantalisingly cruelty."
There were many other Draculas, from Lon Chaney Jr and John Carradine to Gary Oldman and beyond. Yet the Twilight-led vampire resurgence of today, Pratt feels, is neutering the potency of the original Dracula figure.
"The sad thing for me is they water down the initial concept that showed a vampire to be so strong, powerful and chilling. If you make it commonplace or over-familiar by having lots of vampires in a high school, it kills it."
'Dracula' is published by Constable & Robinson in facsimile paperback (£7.99) and hardback (£50)
Join our new commenting forum
Join thought-provoking conversations, follow other Independent readers and see their replies