Found in translation: 10 great foreign reads
Reading translated books open doors to the rest of the world
Jonathan Gibbs
Sunday 08 February 2015 17:19 Comments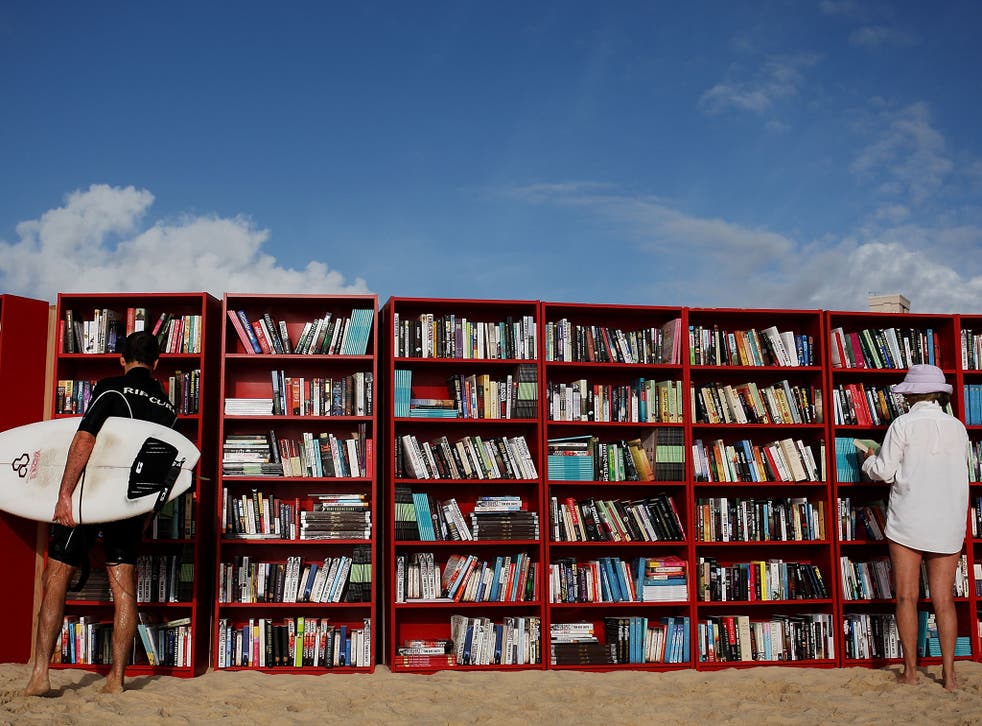 Jonathan Gibbs is a novelist and critic who often reviews translated fiction for The Independent. Here, he gives his top 10 list of "favourites", rather than "bests: they're the books – all by living authors – that I'm most likely to press on people, and are all tributes to the translator's art".
Foucault's Pendulum by Umberto Eco
translated from Italian by William Weaver
This riff on the paranoia thriller is a joy, blowing The Da Vinci Code sky-high years before Dan Brown could even write it.
My Brilliant Friend by Elena Ferrante
translated from Italian by Ann Goldstein
Ferrante is flavour of the month, and rightly so. This and its fellow "Neapolitan" novels mix the pleasures of the family saga with an icily modern take on love and friendship.
A Time to Every Purpose Under Heaven by Karl Ove Knausgaard
translated from Norwegian by James Anderson
Before he wrote his quasi-memoir My Struggle, the writer produced this odd novel about angels, reworking parts of the Bible.
Your Face Tomorrow by Javier Marías
translated from Spanish by Margaret Jull Costa
A huge three-volume novel that tracks its themes of betrayal and the uses of violence back to the Spanish Civil War. The labyrinthine prose demands concentration, but it's worth it.
Norwegian Wood by Haruki Murakami
translated from Japanese by Jay Rubin
I prefer his quieter, nostalgic books to his bigger, more determinedly off-beat novels. This tale of first and lost love is a melancholy charmer.
Rituals by Cees Nooteboom
translated from Dutch by Adrienne Dixon
A novel about three suicides might not seem the cheeriest proposition, but this beautiful, thoughtful book about finding your way in the world is more life-affirming than you might think.
Hotel Iris by Yoko Ogawa
translated from Japanese by Stephen Snyder
A short, perverse novel about a young woman who has a sadomasochistic affair with an older man. It lingers longer in the mind for its calm otherworldliness.
The Year of the Hare by Arto Paasilinna
translated from Finnish by Herbert Lomas
This novel starts with a car hitting and injuring a hare. One of the passengers stays to nurse the animal back to health, and off they go on a series of wild adventures.
Wizard of the Crow by Ngũgĩ wa Thiong'o
translated from Gikuyu by the author
A saga-length satire on the venality of African politics that rejoices in the power of the oral tradition and in gleefully poking its many targets.
The Chalk Circle Man by Fred Vargas
translated from French by Siân Reynolds
The first of Vargas's Commissaire Adamsberg novels, the most subtle and humane of any of the international detective series I've read.
Jonathan Gibbs' latest novel, 'Randall', is published by Galley Beggar Press
Register for free to continue reading
Registration is a free and easy way to support our truly independent journalism
By registering, you will also enjoy limited access to Premium articles, exclusive newsletters, commenting, and virtual events with our leading journalists
Already have an account? sign in
Join our new commenting forum
Join thought-provoking conversations, follow other Independent readers and see their replies