Heads Up Sweet Tooth: He can write, but Ian McEwan is a rubbish spy: just ask MI5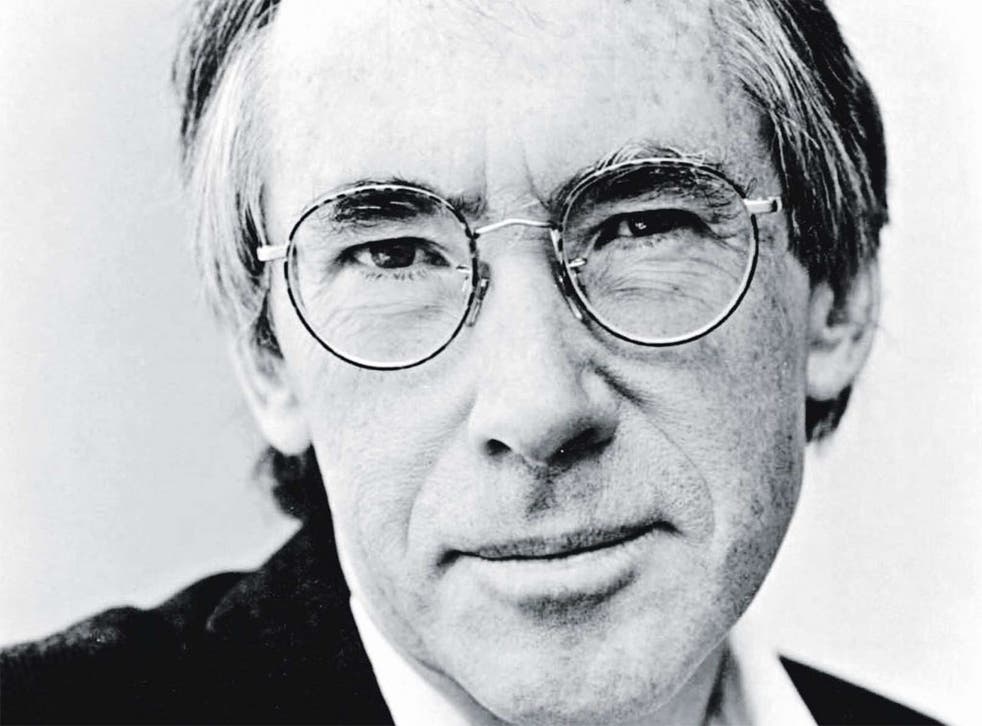 What are We Talking about? Sweet Tooth, the new novel by British author Ian McEwan. It tells the story of Serena Frome, a Cambridge student in the Seventies who gets groomed for the intelligence service, before a mission throws her into the path of a dashing young writer…
Elevator pitch: Spying, literature, cameos and character twists: McEwan offers plenty to get your teeth into.
Prime movers: Ian McEwan, naturally. This will be his 12th novel; he's won many awards, including the Booker for Amsterdam in 1998, and was created a CBE in 2000.
Early Buzz Part of Sweet Tooth was published as a short story in The New Yorker; website Fiction Advocate reviewed it thus: "the climax of the first chapter, with all its inner strife and stiff upper lips, is rather emotionally affecting. Plus, come on: spies. Sweet Tooth is part Alan Furst, part P.G. Wodehouse, and part Nicholas Sparks. There's every reason to suspect it will join the list of McEwan's essential works." The Guardian writes: "It will be enough for many that it's a new McEwan novel. That it's about spying and seduction will surely quicken appetites." It adds: "Yet this is (in more than one sense) no straightforward spy thriller. From the start the story seems oddly told, and there's a suspicion that more is going on than meets the reader's eye."
Insider Knowledge In researching the book, McEwan actually tried the online recruitment process for MI5. He was refused.
It's great that… reference and real-life character spotters will have a field day; people who reportedly feature include Martin Amis, The New Review editor and critic Ian Hamilton, who championed McEwan's work, and publisher Tom Maschler, who also helped McEwan's fledgling career.
It's a shame that… his publishers were forced to pulp 500 copies after realising Sweet Tooth contained a character called Tom Healy, a Sussex University professor specialising in Edmund Spenser, and that, by weird coincidence, there really is a professor at Sussex, in Renaissance literature, called Tom Healy. The name in the novel is now Tom Haley. It gets weirder: the real Healy presented McEwan with a University of Sussex gold medal last week at a 50th-anniversary dinner for the university, where McEwan studied.
Hit potential A new McEwan is always a publishing event; that it involves Seventies spy fun is likely to do sales no harm either.
Sweet Tooth is published by Jonathan Cape, 23 August.
Register for free to continue reading
Registration is a free and easy way to support our truly independent journalism
By registering, you will also enjoy limited access to Premium articles, exclusive newsletters, commenting, and virtual events with our leading journalists
Already have an account? sign in
Register for free to continue reading
Registration is a free and easy way to support our truly independent journalism
By registering, you will also enjoy limited access to Premium articles, exclusive newsletters, commenting, and virtual events with our leading journalists
Already have an account? sign in
Join our new commenting forum
Join thought-provoking conversations, follow other Independent readers and see their replies