Holly Smale: The children's author on growing up with Keats, back-stabbing bullies, and the awkwardness of modelling
Smale won the Waterstone's Children's Book Prize and was shortlisted for the Roald Dahl Funny Prize for her debut, 'Geek Girl'
Nick Duerden
Sunday 15 February 2015 01:00 Comments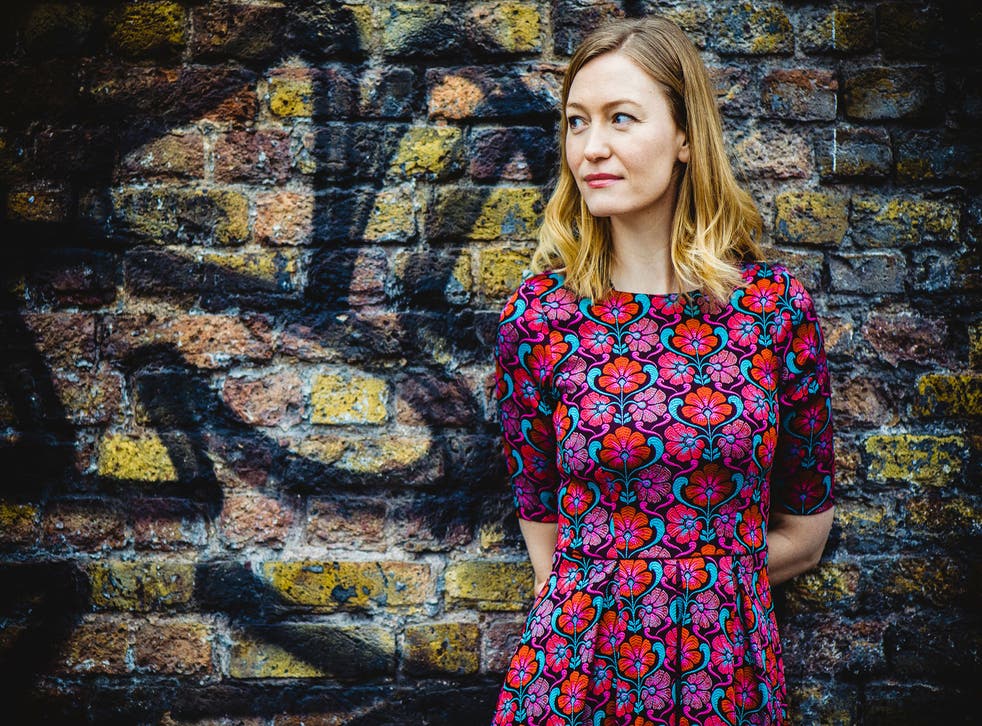 I always loved inappropriate books My mum had no real concept of so-called appropriate books for children, so by the time I was two or three, she was reading me Longfellow, Tennyson, Keats, Byron. It was hardly Spot the Dog.
Literature did wonders for my early vocabulary By the age of five, I was writing couplets that featured the word "alas". I suppose I had a way of speaking that was not always suitable for my age. It made me stand out at school – and not in a good way.
School can be hell I was bullied from the age of seven, and I had to share a classroom with the main bully, my nemesis, for the next nine years. I was made fun of, stabbed with pencils in the back. It was all pretty unpleasant, and made me very anxious, very scared. I didn't talk about it to anyone, I didn't ask for help; I just thought that this was what life was. I coped by reading; books were a window to another world.
Bullies are the world's natural alphas It has frequently been suggested that bullies suffer from low self-confidence, but new research has found otherwise: that a section of bullies have alpha personalities, and go on to succeed in life. They are leaders, and often have sociopathic tendencies.
I've always had a very bad temper But for some reason I never lost it at school. I suppose because I was scared to. Instead, I lost my temper at home, and I ended up screaming at my parents and bullying my younger sister. My poor family.
My hero was Anne of Green Gables I must have read that book about 15 times. She was my kindred spirit, my soulmate. When I went on to write my Geek Girl books, I gave my lead character, Harriet Manners, red hair as homage to Anne. I'd wanted to write since I was 15. Geek Girl is, I suppose, loosely based on me, but only loosely. Harriet also gets bullied at school, but deals with it much better than I did.
Never underestimate the power of envy At 15, I went to Clothes Show Live with a friend who'd always wanted to be a model. Within an hour, I was spotted by four agencies. By the end of the day, I think my friend wanted to rip my face off with her teeth. Awkward.
I always thought I was too freaky-looking to be a model I modelled for two years and I never really enjoyed it. I spent every photo shoot in a state of disbelief.
Models are human, too I spent six months in a flat in Kensington with five other models. Some were lovely, some competitive. One girl put an entire raw chicken under the grill to cook it. And, yes, some were anorexic. I'd see these really thin girls eating rice crackers, and could never understand why they got upset when I brought back fish and chips.
Hedonism is good I was a very well-behaved child, very shy and timid. But by university, I was desperate to have fun. I probably went to three lectures in three years. When I went up to collect my degree [a 2:1], they were like: "Who are you?"
The geek shall inherit the earth As children, we want to fit in, and we feel it necessary to suppress those qualities that people tell us are weird. But it's those very qualities we appreciate when we grow up. We should cherish them.
Holly Smale, 33, won the Waterstone's Children's Book Prize and was shortlisted for the Roald Dahl Funny Prize for her debut, 'Geek Girl'. The latest in the series, 'Geek Girl: Geek Drama', is part of World Book Day (worldbookday.com). The next novel in the series, 'All That Glitters', is out on 26 February (£12.99, HarperCollins)
Register for free to continue reading
Registration is a free and easy way to support our truly independent journalism
By registering, you will also enjoy limited access to Premium articles, exclusive newsletters, commenting, and virtual events with our leading journalists
Already have an account? sign in
Join our new commenting forum
Join thought-provoking conversations, follow other Independent readers and see their replies