Joanna Kavenna is one of Granta's Best Young British Novelists. But will she ever be an older one? And will anyone else?
Here the author explains how the "career trajectories" of writers of so-called literary fiction are hard to chart because most of your work doesn't get published, or only gets published years after you wrote it.
Joanna Kavenna
Tuesday 07 May 2013 17:08 Comments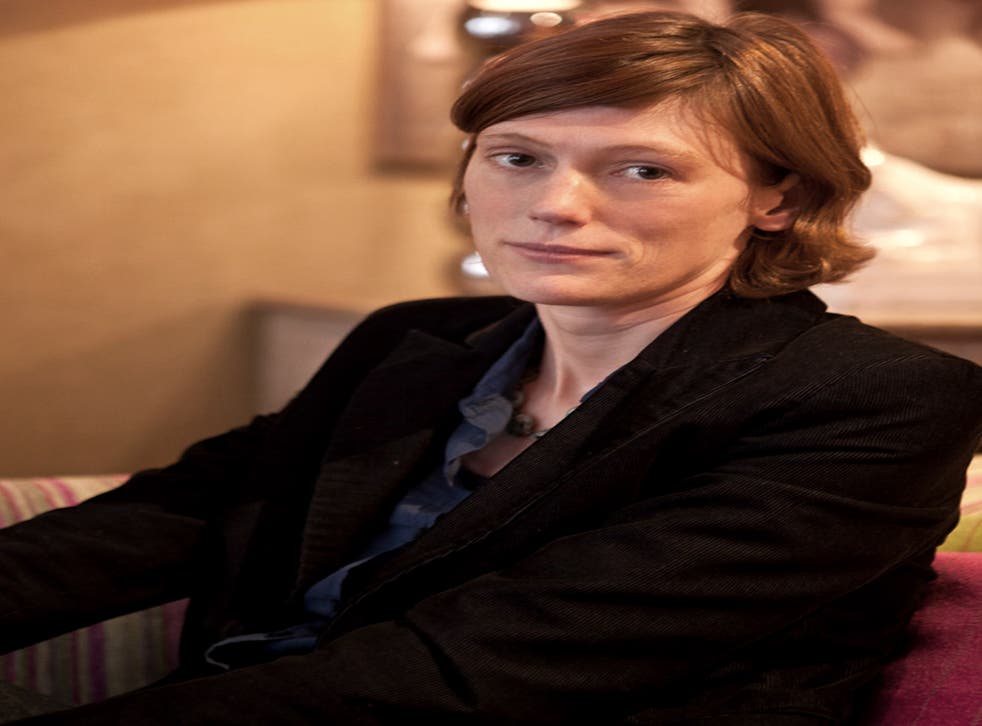 Last month I was fortunate enough to be named as one of the 20 Granta Best of Young British Novelists. The day after the announcement there was an event at Waterstones Piccadilly.
A kindly member of the audience asked about our "career trajectories" and how the listing would affect them. I tried to explain that these days it is hard to chart a coherent "trajectory" for a writer of so-called literary fiction because most of your work doesn't get published, or only gets published years after you wrote it.
My "debut novel" was my fifth and my latest, Come to the Edge (my fourth book published and ninth written), took several years to find an editor. This is quite usual among the writers I know. The odds against a novel being published are very high. It has to interest an agent, then an editor, and it has to "convince" two dozen people at an "acquisitions meeting".
Publishers are hemmed in and nervous; they engage daily with such dispiriting phenomena as the USP – the Unique Selling Point, or "how to flog a novel in a single sentence". The USP works fine for novels about vampires in Honolulu, or paedophiles in bunkers, but demolishes any study of quotidian relationships, ordinary life – any novel I ever really cared about, from Mrs Dalloway (woman thinks?) to Revolutionary Road (married couple argues?) to A La Recherche du Temps Perdu (man remembers?).
When the Granta list was published, some pondered who the "next" Jeanette Winterson was, the next David Mitchell or Martin Amis. I'd humbly suggest that younger novelists these days are afflicted less by an anxiety of influence than an anxiety of continuation, in any form at all.
If publishing were logical and literary taste objective, then we could assume that published novels are good, and unpublished novels bad. A superficial examination of any stack of books will reveal that this does not remotely apply. Virginia Woolf writes, "Are not reviews of current literature a perpetual illustration of the difficulty of judgement? 'This great book,' 'this worthless book,' the same book is called by both names."
All you can really do, Woolf continues, is write the novel you want to write. However, what you want to write may not be what the acquisitions meeting wants to buy. It may be "too local" (meaning set in one, perhaps unfashionable, country and not in a series of key markets around the world) or worse still, "too full of words" – a comment a writer I know received in one rejection email.
If you're Woolf, then you apply your wealth to the problem: you set up a printing press. Or, you may be one of those rare authors who expresses herself freely and finds her untrammelled phrases chime instantly with everyone. Expecting this to happen, however, is as rational as planning to be struck by lightning and winning a compensation battle with God.
A few authors adopt strategies of concealment: "creative hoodwinking", smuggling idiosyncrasies into publisher-friendly forms - the aesthetic model of the Trojan horse. Take this to an extreme, and you find yourself crafting works of fragile poetic beauty and packaging them as granny porn.
To quote David Samuels, in his 2008 collection of journalism, Only Love Can Break Your Heart, "I don't mean to sound ungrateful, but the truth is, I am". Sounding the death knell for his sort of journalism, Samuels adds: "Magazine writers who survive into middle age are marvels of nature, or independently rich, or half-crazy." I think this applies to novelists too.
The death of the author has been a going concern in academia for some time, not in the sense of the mass hara kiri of chippy, impoverished novelists, but rather in the Barthesian sense of the loss of authorial control over the meaning of a text.
The "open society" of the Internet has backed up Barthes – on the net each reader sets a course through a miasma of blogs, official sites and elliptical tweets. Search engines may urge us in certain directions, sites may reflect back variable realities, contrived to suit our "demographic", but there is an element of free will in each decision to click. The Internet appears to offer a realm of unlimited interpretations.
As Jaron Lanier – one of the early proponents of the "open society" – now argues, the Internet has also brought about the death of the author in a solid, non-theoretical sense – the demise of the profession as a whole. Publishers struggle to make profits from online readers, as do magazines and newspapers.
The clicks do not add up, unless you pay journalists in line with traffic, which tends to re-condition the tone of articles. Beyond such strategies, wages for writing have declined dramatically. Everyone is pitching avidly at the reader, at the viewer. Most of the time the pitch is not even for money, but for attention: the notice of this consumer who does not pay to consume.
"Profile" has become one of the most overused words in the contemporary lexicon, justifying any number of crimes of non-payment. "Advertise yourself", runs the mantra, as if no one composes a symphony except to "get her name out there"; as if Mark Rothko painted ethereal canvases to increase the hits on his blog. This trading of time for kudos is sometimes a strategy of desperation: nearly bankrupt organisations trying to cut costs. Yet the same occurs when profits are made.
The Huffington Post was sold to AOL for $315 m., but the writers who supply "content" are not paid. In old-fashioned terms, this is pure exploitation. It is as if a multinational refused to pay its staff, explaining that their rewards lay in all the attention from clients, the opportunity to enhance their "profile" as an office worker.
Authors were traditionally, for the most part, rich. For those who were not rich, who were just crazy, or marvels of nature, or something else, journalism sometimes kept them afloat (Twain), or a day job (Larkin), or the patronage of the rich (Shakespeare, Lawrence, Joyce). In the current depression, your day job, even if you can get one, pays you very little and uses up all your time. Journalism, see above. What happened to the aristocracy, and why did they stop handing out their money to scabrous authors?
Instead, we have the aristocracy of creative writing courses, and large numbers of writers who teach. There is a virtuous free flow of ideas and a lot of genuine excitement involved, and some writers do really like teaching. They gain a relief from penury, from waiting on the decisions of penurious publishers.
However, there is also something ironic about these courses. A generation of writers (which barely gets paid or published) teaches a new generation of writers (which will barely get paid or published). Be bold, be daring, you tell the students. You think you are inspiring them but really you are ushering them towards the abyss. Jump! Write the novel you want to write, even as you fall!
When computers can be programmed to emit certain sorts of journalism, or sift through data, churning out reports on our predilections and desires, what differentiates authors anyway? Surely it is the expression of a unique vantage-point, or voice, a singular vision of the world? Though idiosyncrasy makes books risky for publishers, it also makes them worth reading.
Readers can tell if something is contrived or bashful; if publishers let us have honest and unmediated writing, most of us vastly prefer it. Surely, the unique, passionate honesty of a book is its only abiding USP? Otherwise we may as well pass the whole thing over to the roboworkers. They can concoct books brimming with marketing ploys; anything the sales team wants.
Then why not just give these robobooks to roboreaders, and have robocritics writing learned articles about the greatest robowriter of this generation? Hand the whole thing over! The Best of Young British Robonovelists – 2023? And the robocritics can say, "But where is the next Martin Amis?"
Joanna Kavenna's 'Come to the Edge' is published in paperback by Quercus
Register for free to continue reading
Registration is a free and easy way to support our truly independent journalism
By registering, you will also enjoy limited access to Premium articles, exclusive newsletters, commenting, and virtual events with our leading journalists
Already have an account? sign in
Join our new commenting forum
Join thought-provoking conversations, follow other Independent readers and see their replies