John Berger: A bludgeoningly opinionated man from first to last
It was perhaps Ways of Seeing – the landmark BBC TV series broadcast in 1972 – which established him as a household name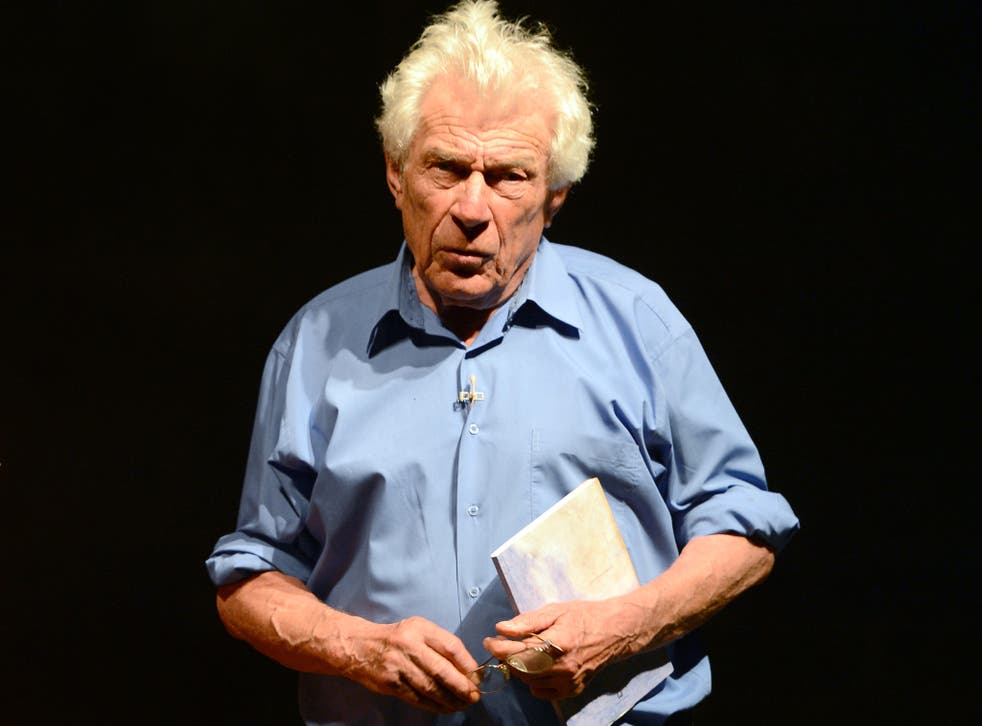 Was he or wasn't he? He hated being called it, but that's what John Berger was, from first to last: an art critic.
He was born in London in 1926, and studied painting at the Chelsea and Central schools of art. But after a period of working as an artist, he quite abruptly stopped painting and took up writing full-time. Why? He explained his reasons in 2010.
"It was a very conscious decision to stop painting – not stopping drawing – and write," he told The New Statesman. "A painter is like a violinist: you have to play every single day, you can't do it sporadically. For me there were too many political urgencies to spend my life painting. Most urgent was the threat of nuclear war – the risk of course came from Washington, not Moscow."
From the later 1940s he was writings talks for the BBC about art, and contributing often quite fierce polemic to the pages of Tribune and The New Statesman.
A collection of those articles was published in 1960, in a book with the wholly appropriate title of Permanent Red. In 1962 he left Britain to begin a decade-long, peripatetic life in Europe, which only came to an end in the middle-1970s, when he settled in the village of Quincy in the French Pyrenees. By this time he was deep into a career as a full-time writer and cultural polemicist.
It was perhaps Ways Of Seeing, the 1972 BBC television series, which established him as a household name – to such an extent that we forget that both the project itself and the book, of the same name, that it inspired were collaborative efforts. Berger was always a big, bold talker.
That series, which tore into the fusty orthodoxies of Harris Tweed-jacketed art connoisseurs the world over, proved in its Marxist-lite cheek and boldness (he was happy to call himself "a sort of Marxist" to the end), its trenchant juxtapositions and its unabashed pugnacity, to be a tonic for the googlebox-viewing nation. Ways of Seeing is still regarded as a key book on the subjects of art, culture and politics – three words which Berger regarded as inextricably bound up with each other.
Last weekend I spotted it in the bookshop of National Portrait Gallery in London, still going strong after nearly half a century. Some of the questions that it posed are as important now as they ever were – what does seeing represent? How does art relate to the market? What is the difference between nude and naked?
It made clear that paintings have designs upon us, that oil painting and the idea of property go hand-in-hand, and that oil painting not only in fact invented a way of seeing, but was also a celebration of private property – and a sign of affluence. Short, and so briefly sketched out, the book's agenda was to be a summary of Berger's life work.
What perhaps dates it most of all when reread now is its view of museum-going, which it describes as a pastime that only the elite indulge in.
That is no longer the case – thanks, in part at least, to the extraordinary success of Tate Modern, which launched in 2000.
And what we are very much aware of, too, was the extent to which many of its insights were a straight steal from the writings of the great German critic Walter Benjamin – but then Berger was always a bit of an over-eager magpie. That aside, Berger encouraged the hoi polloi to look hard and forensically at individual works of art, not to have our seeing blunted and rendered soft-edged by easy pieties about the awe-inspiring exercise of masterful technique.
Notable deaths in 2016

Show all 42
Berger was a compelling storyteller. The book is a testament to his belief that there can be no true and honest speaking about art without telling the human story that underpins both the making and appreciation of artworks. This aspect of his talent was to show itself in his many forays into novel and screenplay writing.
His 1954 novel called A Painter of Our Time featured two characters who come together over a shared passion for a particular painting by Goya on display at the National Gallery. G, the rigorously experimental novel he published in 1972, won him the Booker prize. What he did with part of the proceeds of that prize is more readily brought to mind than the plot of the novel itself: he donated it to the African-American Black Panther movement in order, as he put it, "to turn the prize upon itself" (a reference to his claim that prize's sponsor had indirectly profited from slave labour in the Carribbean).
In 1975 he wrote A Seventh Man – accompanied by the photographs of Jean Mohr, it cast a cold and censorious eye on the misuse of migrant labour in Europe. Throughout his life it was art which not only informed and invigorated his writing, but also gave him a way of seeing into the relationship between the powerful and the powerless.
And he looked at and reflected upon art in so many different ways that the eyes of more conventional art critics boggled in near disbelief: through plays and polemic, poems, essays and short stories.
There was always so much to be said, and a single life – even the life of a Berger in a hurry – was far too short a time in which to say the all that needed to be said. His book of 2015, John Berger and Artists, published when he was 89, ran to more than 500 pages, and every last one of them was like a wrestling match with words, a non-stop display of ideas in ferment.
In short, Berger was a strident, bludgeoningly opinionated man from first to last – a fact always vividly evident when you met him face to face and experienced first-hand all his tough-talking, unflinching bullishness.
Join our new commenting forum
Join thought-provoking conversations, follow other Independent readers and see their replies