Joyce Carol Oates: One Minute Interview
Wednesday 28 January 2015 20:13 Comments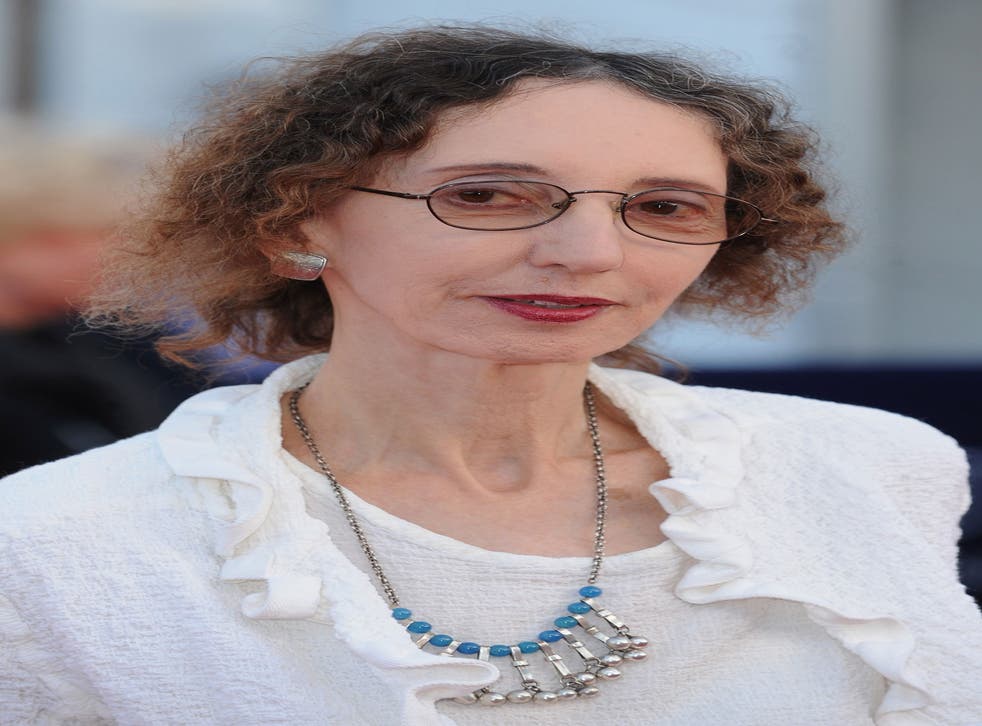 Where are you now and what can you see?
At this moment I am seated at my desk in my second-floor study overlooking a rural landscape that is sere—(what a lovely word "sere")—no snow, not a touch of color in sight except, in the distance, the dull-red roof of a barn. Many trees, all without leaves, yet quite beautiful in their starkness; heaps of rotted leaves, hilly fields to the horizon. We live about four miles outside Princeton, New Jersey in a township called Hopewell which is populated by more white-tailed Virginia deer than by people. To my left is a creek, and a little farther away, a small lake where, in warmer weather, we take our canoe. It's a typical bleak winter scene here except—at the moment, there is no snow....
What are you currently reading?
Literally?—I am reading & rereading work of my own, as I am revising a short novel to be published, perhaps, in 2016 with the title The Man Without a Shadow; related reading has to do with research into the neurology of memory, since the novel is about a man who has lost much of his memory following an illness. (Much fascinated by Suzanne Corkin's Permanent Present Tense: The Story of H.M..) ("H.M." is the most famous amnesiac in medical history. My husband Charlie Gross is a neuroscientist & so I am often reading in his science library.)
Choose a favourite author and say why you admire her/him
My earliest, longtime favorite author would have to be Lewis Carroll. I have written many times about the profound influence of Alice in Wonderland and Alice Through the Looking-Glass which I first read as a child of eight. Utterly captivating!
Describe the room where you usually write
My study is not unusual. There are three walls of mostly books, and a wall (which I am facing) that consists of three tall windows. As I spend most of my "work" time staring out the window, it's important for me to have a beautiful but tranquil view. When we've lived in New York City recently, I was captivated by the view of lower Manhattan from the 24th floor of a beautifully furnished apartment (near New York University, where I have taught)—unfortunately, not our apartment to keep. The nighttime cityscape of NYC is utterly enchanting.... Also, my study contains a small area for my cat Cherie who (I think) takes over my computer & Twitter account in the night.
Which fictional character most resembles you?
Do you mean in my own fiction, or in others'? It is hard to say....I have probably incorporated some of Alice's personality traits (see above) as an impressionable young child. "Curiouser and curiouser!" probably sums up my fundamental response to life. However, it's more that I resemble a fraction of Alice, than that Alice "resembles" me.
Who is your hero/heroine from outside literature?
Martin Luther King, Jr.
Joyce Carol Oates's latest novel, 'The Sacrifice', is published by Fourth Estate (£12.99)
Register for free to continue reading
Registration is a free and easy way to support our truly independent journalism
By registering, you will also enjoy limited access to Premium articles, exclusive newsletters, commenting, and virtual events with our leading journalists
Already have an account? sign in
Join our new commenting forum
Join thought-provoking conversations, follow other Independent readers and see their replies