Kate Summerscale on the seductive grip of the Victorians
The writer explains to Daneet Steffens what it is that keeps drawing her back to the 19th century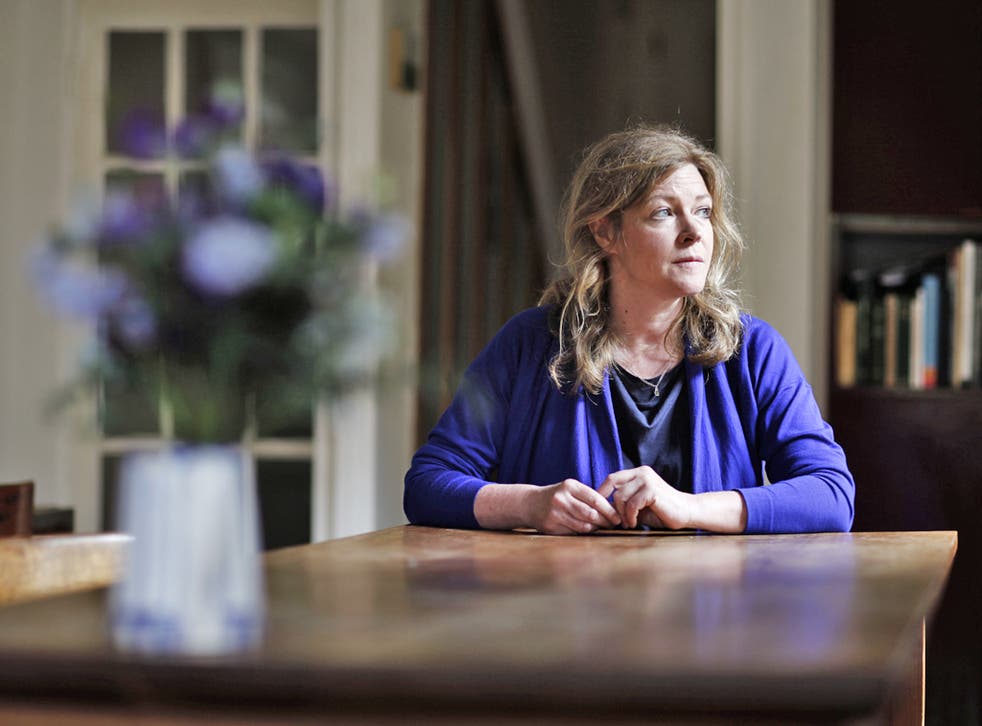 When Kate Summerscale took a job at The Daily Telegraph's obituaries desk as a young journalist, it was considered "a slightly improbable move. People found it quite comical." But her impulse was spot on. Fresh from an editing position at The Independent's Saturday magazine, she says, "I wanted to write." Hugh Massingberd had worked his transformative magic on the Telegraph's obit pages and the form was a perfect fit. "He'd created this quite mischievous and lively and irreverent approach," explains Summerscale, looking a bit mischievous herself. "They were anonymous as well. For someone like me, trying out writing for national papers, it was quite liberating; I adapted naturally to the voice that the obituaries fostered."
In fact, the position proved to be the perfect jumping-off spot for the narrative non-fiction that made her name. The Queen of Whale Cay – cannily capturing the lesbian powerboat racer "Joe" Carstairs' eccentricities, ambitions and thrill-a-minute life – grew out of an obituary column, and went on to win the 1998 Somerset Maugham Award. A few years later, Summerscale, by then the Telegraph's literary editor, wanted to write another book and set out in search of a story, "something Victorian and dark". Her bestselling The Suspicions of Mr Whicher won 2008's Samuel Johnson Prize and produced a new lead: while researching Whicher, she uncovered another literary nugget, the mention of a diary-focused divorce trial that stayed in her mind. With Mrs Robinson's Disgrace, out this week, Summerscale strikes nonfiction gold for the third time.
The first half of Disgrace is based on a Victorian lady's diary, deftly contextualised by Summerscale's research; the second takes the form of a courtroom drama, as judges and the media debate Mrs Robinson's guilt, sanity and character via their interpretation of her diary. "I was not convinced that there would be enough material to make a book because it seemed such an obscure case," admits Summerscale. But something kept pulling her back. "It was Isabella's words: I found her a compelling figure. She seemed very recognisable to me, very modern. I was intrigued by her and I thought she was a great character."
In 1850s Edinburgh, Isabella Robinson was living an upper-middle-class unhappy life. Her husband, Henry, who designed and built steamships and sugar cane mills, was, Isabella wrote, an "uncongenial partner ... uneducated, narrow-minded, harsh-tempered, selfish, proud", while she was "an independent & constant thinker". The diary became Isabella's outlet into which she poured her loneliness, her love of literature and poetry, her enjoyment of ideas and ideals. She also recorded her dalliances with a certain Dr Edward Lane, a transgression which, when Henry discovered her diary, became tantalising fodder for the subsequent divorce proceedings. The timing, media-wise, was too delicious: Flaubert's Madame Bovary had been published the year before in France but was yet to be translated into English; suddenly, there was a real-life Bovary story to be had, as extracts of Isabella's diary were read in court, transcribed and published.
As with her other books, Summerscale's fastidious attention to detail brings the title character and her world to tangible life. And what a world it was: the Robinsons were part of a dynamic circle whose members were at the frontlines of progressive medicine, thought and writing. Isabella was a close friend and confidante of the phrenology pioneer George Combe, and her social circle also included Charles Dickens; the publisher Robert Chambers; the homoeopath John James Drysdale; George and Charles Drysdale, freethinkers and champions of contraception; and Edward Lane, who embraced holistic medicine and established a hydropathy spa where patients such as Charles Darwin gathered for treatments and relaxation.
"It was a whole intellectual, emotional knot of people who were experimenting with ways of thinking about how their minds and feelings and sexual feelings worked," Summerscale explains. "That was fascinating to Isabella." And fascinating to Summerscale: "It was exciting for me, because what I started with was the court case as reported in the press: it was just 'Mr and Mrs Robinson', no information about who they were beyond the fact that he was a civil engineer. I had no inkling that these apparently ordinary upper-middle-class people whose marriage had fallen apart would be connected to all these figures."
With two Victorian-era books under her belt, Summerscale acknowledges an affinity for that period: "I feel intrigued by it – it feels far enough away to be gripping, like a mystery or an adventure, but near enough to also recognise. It's strange on the surface, but you can get it. My sense of what we're like as English people – the idea of the Englishness I inhabit – I have a sense of it being forged [then]."
Though she hasn't found the kernel of her next book yet, a switch to novels sounds unlikely. "I don't think it's just an accident of fate that I'm writing non-fiction rather than fiction," says Summerscale. "It suits my way of working and thinking. But I do love reading novels. I'm far more influenced as a writer by my novel reading than by my history reading; to me, the pleasure of reading a novel is the real pleasure of reading."
For her, to tell a story well "is to borrow those techniques, to tell it clearly but also with a novel's pace, with some emotional pace". And, refreshingly, with that life-affirming approach she learned back at that obits desk.
Kate Summerscale is speaking at the South Bank Centre, London on 21 May (0844 875 0073)
Mrs Robinson's Disgrace: The Private Diary of a Victorian Lady, By Kate Summerscale (Bloomsbury £16.99)
"The Sunday newspaper 'The Observer' declined to publish the diary extracts, not just because they were lewd, but also because they were written vividly enough to excite a reader.... The idea that certain kinds of writing were dangerous – especially to young women – was commonplace: usually the culprits were French novels, but Isabella Robinson's diary showed that a middle-class Englishwoman could assault her own decency in prose."
Join our new commenting forum
Join thought-provoking conversations, follow other Independent readers and see their replies