Tracey Emin and Damien Hirst share their 'shelfies' for London Art Book Fair
As part of the London Art Book Fair, the Whitechapel asked the UK's best artists to share their 'shelfies'. They offer a fascinating insight into their work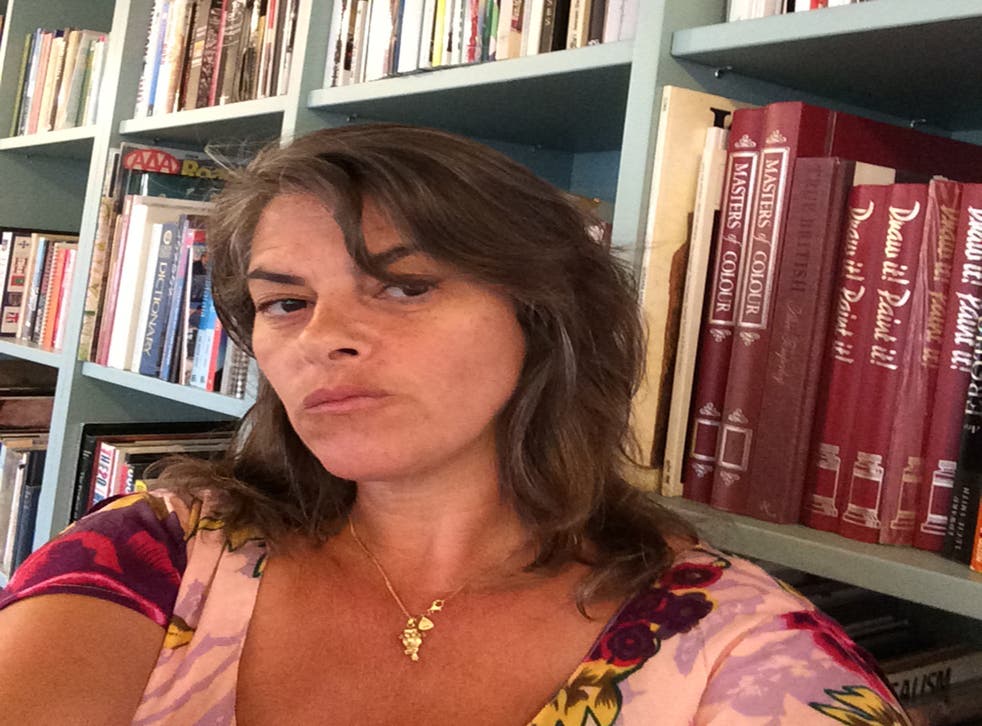 Books have been important to artists as an artistic medium and rich source of inspiration for centuries.
You have only to look at examples such as the Book of Kells or William Blake's illustrated book Songs of Innocence and Experience. Books deliver a microcosm of the artists' work and through the writings of those who know and are passionate about art, we can better understand it. They are also beautiful objects.
Covers, margins, double page spreads, sequences of pages are all empty stages for artists to tell stories using images or texts. Pushing beyond merely reproducing their works of art, artists have taken every publishing convention – from science to literature – and turned it upside down. Books give artists a way of sharing their work with the widest possible audience. Unlike an exhibition, a book is for ever. And artists often create books as works of art in their own right – which is why they are a great investment that gains enormous value over time.
Shelf life: Selfies of some of the nations finest artists

Show all 12
Who better to showcase art books than artists themselves? London's Whitechapel Gallery was inspired to reach out to the vast network of artists that we have exhibited, to get a glimpse into the books that prompt, provoke and enrich their practice.
Artists often turn to books, either as inspiration or as sources of research. The works on their shelves often contain the kernels of their artistic ideas. Artists also have a tendency to have very particular (and often peculiar) tastes and collections. A glimpse into these is always tantalizing.
The studio library is a private space – rather than invade it, we asked artists to do what everyone in the world is doing – take a selfie. The screen shots we received were like glowing miniatures. Ironically, we are taking pictures of something that is ardently pre-screen. It's a strange combination of the instantaneity of the screen, and the slow time of the book. I think books – and art – ask their audience to slow down and spend time with them. This slowness is refreshing.
The Whitechapel Gallery established the London Art Book Fair in 2009 to both celebrate and incubate art book publishing. The concept was to present a snapshot of the wide scope of art book publishing; to represent every manifestation of the contemporary art book, from museum catalogues and coffee-table monographs on the one hand to artists' books, scholarly publications, and 'zines on the other. It's also a platform for amazing design and thrilling new ideas about our visual culture and what it means.
Art book publishing is not exempt from many of the challenges facing the publishing world today, but as an experimental and highly versatile art form, it is in some ways in a unique position to respond to these challenges. As such, it is today more relevant than ever. Many of these issues will be discussed in talks, performances, conferences and other events. As a former library and one of the UK's primary centres for contemporary art, the Whitechapel Gallery is ideally placed to bring this community together and engage in these discussions.
It's worth noting that we don't choose books for the Fair, we choose publishers. Part of our interest is in creating a lively gathering that will bring together interesting people who are as captivated by publishing as we are. One of the major aims for the London Art Book fair is to be a setting that offers an opportunity for, and to foster exchange between the various publishers, practitioners, and collectors. Art books, and artists' books especially, tend to have a wholly different distribution model than mass-market books, and book fairs are one of the primary ways that artists' books can be discovered and exchanged. We feel privileged that we can be a part of this mechanism.
I've always been fascinated, personally, by Richard Prince's vast library of first editions. Especially his collection of the various editions and translations of Nabokov's Lolita (Prince even owns Nabokov's own two-volume Olympia Press edition of Lolita, with his handwritten corrections). You can see how he is as excited about the look of a cover as its contents, how it conveys the spirit of its age.
The London Art Book Fair, Whitechapel Gallery, London E1 (020 7522 7888) tonight to 28 September. See more on Instagram @WhitechapelGallery or Twitter @TheLABF
Iwona Blazwick is director of the Whitechapel Gallery
http://www.londonartbookfair.org/
Books: What do the stars think?
Damien Hirst
"As a kid growing up in Leeds, books and postcards were my way into art. The Brutality of Fact book of Francis Bacon interviews was published when I was about 16 and it was the most important thing I'd ever read. I couldn't believe how visceral his words were, I hadn't read anything like it. I'll never forget him talking about the smell of fear coming off the cows at a slaughterhouse, the universal fear of death. It changed how I thought about art. I've made my own books ever since I've been fortunate enough to be able to, I love how democratic they are and that they live for ever and that you can read them on the toilet. The Jeff Koons pocket handbook is another favourite of mine. It manages to capture Jeff's extraordinary use of material and colour in a way that feels tangible, and his words crack me up and inspire me in equal measure. They are both books that made, and continue to make me fall head over heels in love with art."
Tracey Emin
"My first art book was a book on German Expressionism. My Mum bought it for me when I was 17. I was ill. She asked me what I would like. I lay in bed staring into every image. Egon Schiele... Käthe Kollwitz. That book influenced my entire career as an artist. I still have it."
Liam Gillick
"I don't organise books by artist, architect, writer or use any other system. I just put them together as they arrive and as I go through different phases and different thoughts. So sometimes it looks as if there is a system. I don't know if I "love" books. Sometimes they sit there and taunt me. They remain unread and ignored. Some of them are not even very good but I have read them more than once. I am not sure why I do that."
Simon Starling
"Here is a picture of my book shelves at home, or at least the non-fiction section. The cataloguing as you can see is a work in progress. It almost looks like you could play the book shelves as some kind of musical composition – pianissimo for the small ones, fortissimo for the massif monographs, adagio when they lean to the right, allegro when they lean to the left etc. One day, I'll get around to giving the cacophony some harmony but in the meantime I always seem able to find the ones that matter."
Register for free to continue reading
Registration is a free and easy way to support our truly independent journalism
By registering, you will also enjoy limited access to Premium articles, exclusive newsletters, commenting, and virtual events with our leading journalists
Already have an account? sign in
Register for free to continue reading
Registration is a free and easy way to support our truly independent journalism
By registering, you will also enjoy limited access to Premium articles, exclusive newsletters, commenting, and virtual events with our leading journalists
Already have an account? sign in
Join our new commenting forum
Join thought-provoking conversations, follow other Independent readers and see their replies