Milkman – a worthy Man Booker Prize winner
Anna Burns' book about an 18-year-old girl in Northern Ireland during The Troubles has won the prestigious Man Booker Prize. Daisy Buchanan looks at why the creepy, comic, urgent and beautiful story deserved to win.
Tuesday 16 October 2018 23:26 BST
Comments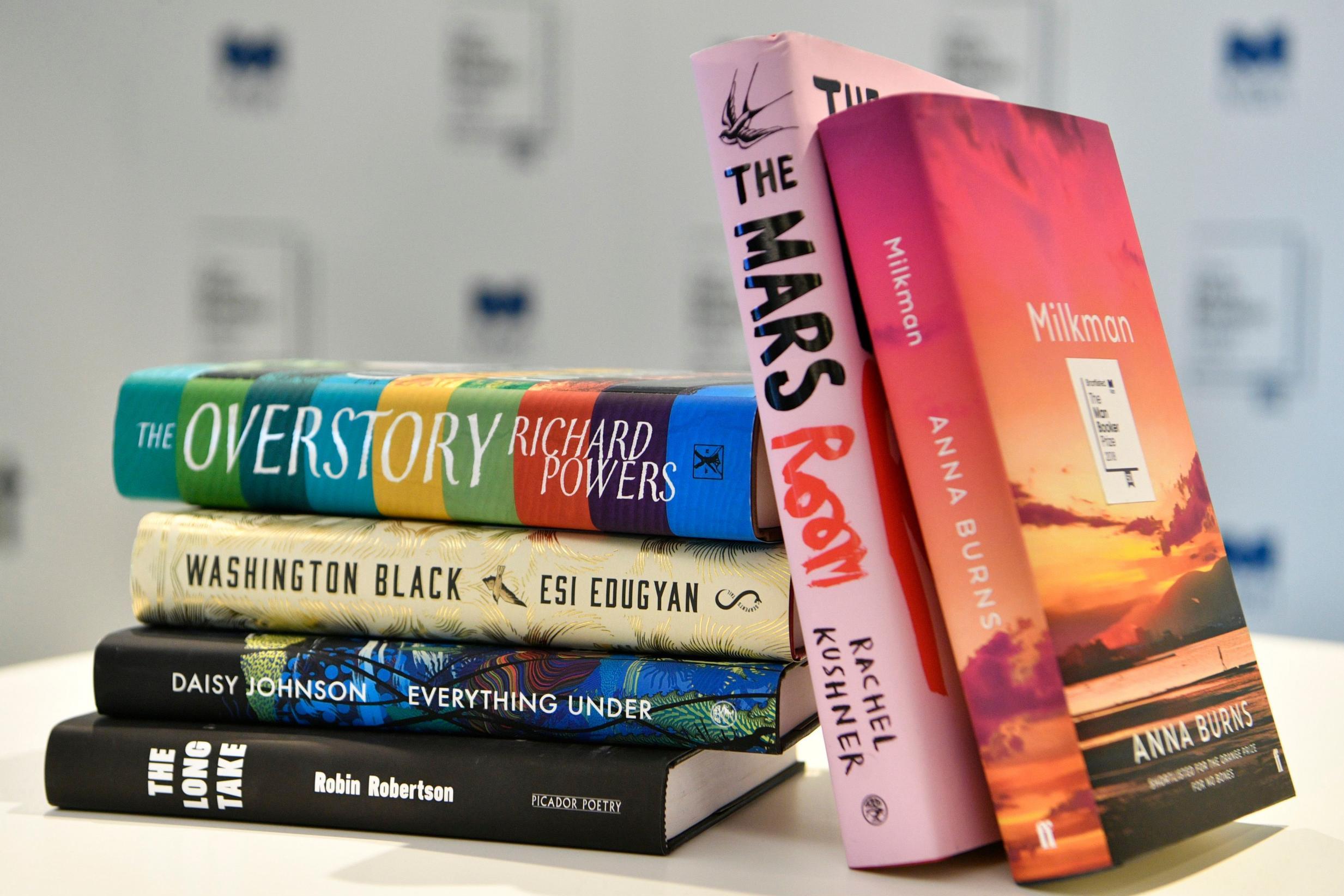 In my opinion, there wasn't a single title on this year's Booker shortlist that did not deserve to be there. Some titles resonated with me on a personal level, and some failed to deliver that magical je ne sais quois that kept me dazzled and entranced. Some of the books were the sort that I'd mention I'd read in order to impress other guests at a dinner party. But some were the books I'd mention immediately, if I bumped into an acquaintance on the street. Sometimes I'd go as far as clutching their hands and looking into their eyes, as though I was inviting them to join my cult, before marching them to the nearest Foyles or Waterstones and paying for their copy. I'd even climb behind the till myself to ring it up if the shop was a bit quiet.
One of the books that fell into that category was the last-minute favourite: Daisy Johnson's Everything Under, which was the book I hoped would win. Johnson's reworking of the Oedipus myth is mesmeric, lush, ambitious and assured. Johnson would have been the youngest ever winner of the prize, and I'm confident that she'll clinch the trophy later in her career. Still, I think this year's winner, Anna Burns' Milkman is an excellent choice. It falls into that cult category – as in, if Burns were to dress in ceremonial robes and beckon me into the woods, I'd be right behind her, brandishing a signed direct debit form.
Milkman is set in Seventies Northern Ireland in the middle of the Troubles, although our nameless 18-year-old narrator is not especially interested in political turmoil. She reads 19th-century literature obsessively "because I did not like the 20th century" while avoiding the sinister local figure who has claimed her, in the community's collective imagination, as his own. He is the Milkman of the title.
2018 Man Booker Prize winner announced: Milkman by Anna Burns
Burns' sentences are short and arresting. The novel is deceptively easy to read, initially. You feel instantly immersed in a world and absorbed by it. Sometimes it's cosy, sometimes sharp and shocking. What makes it an important and necessary book for 2018 is the way it raises the treatment of girls and women. The narrator's vulnerability is apparent, yet she's isolated and abandoned. Her tender, fractious relationship with her younger sisters makes it clear that she is still just a teenage girl, and one who is choosing to isolate herself in order to delay the frightening onset of adulthood. Yet she doesn't really have anyone to support her or speak for her. She has become prey, through no fault of her own.
Head judge Kwame Anthony Appiah said he wanted people to read this novel as part of a contemporary conversation about womanhood. He commented: "I hope this novel will help people think about #MeToo. We think it will last, and by that I mean it's not just about something that's happening now. The novel is to be commended giving us a deep and subtle and challenging – intellectually challenging and morally challenging – picture of something that's part of what the #MeToo discussion is about."
One particular passage haunted me: "Having been brought up in a hair-trigger society where the ground rules were – if no physically violent touch was being laid upon you, and no outright verbal insults were being levelled at you, and no taunting looks in the vicinity either, then nothing was happening, so how could you be under attack by something that wasn't there?"
This is a novel about the silent violence that is visited upon girls and women. The contrast between the narrator's response to the looming, chilling threat, and the way she is treated because of the Milkman's attentions, reminded me of the reporting around the Rotherham scandal. Too many people still believe that adolescent girls are culpable in their assaults. Milkman gives teenagers back their interior, and there's a touching, fragile dignity in the narrator's voice that the coldest heart couldn't fail to respond to.
Burns is the first woman to win the prize since 2013, when Eleanor Catton took the title for The Luminaries. She is also the first Northern Irish writer to win. However, it's worth noting that Appiah said: "I don't remember gender ever coming up in the decision process. We pick the one most deserving of the prize."
Perhaps Milkman is also a Brexit horror story. I found that I couldn't read about divisions in Ireland without bringing the narrative into the present and thinking about the pain and damage done when the world is broken into "us" and "them". In the hands of a different author, this book could have become excessively heavy with detail, but as our narrator is unreliable, we're not forced to separate facts from feelings, which makes the story seem especially relevant to our times. But then, it's relevant to any time defined by conflict.
30 best children's books
Show all 30
What astonished me the most about Milkman is the way that Burns paints with dark and light. Perhaps even more than my personal favourite from the shortlist, Everything Under, Burns is adept at finding the silly in the sinister and strange. For me, her humour is what made the book magical. There are no gags or set pieces, but Burns celebrates all that's absurd about life, from semi-professional ballroom dancers to "tea of betrayal". We're thirsty for it. We're increasingly tormented by sexism, racism and anxiety on a global scale. We need writers like Burns to prompt us to keep observing the ridiculous, and to look for opportunities to find humanity in people, even when it seems as though our own is being slowly stripped away.
Milkman is creepy, comic, urgent and beautiful. It definitely deserves the 2018 prize – and I'm sure readers will be reaching for it for years to come.
Join our commenting forum
Join thought-provoking conversations, follow other Independent readers and see their replies