Mary Talbot's family run comic-book revolution
Mary Talbot goes into graphic detail with Laura Sneddon about James Joyce, the  Suffragettes, and a new literary festival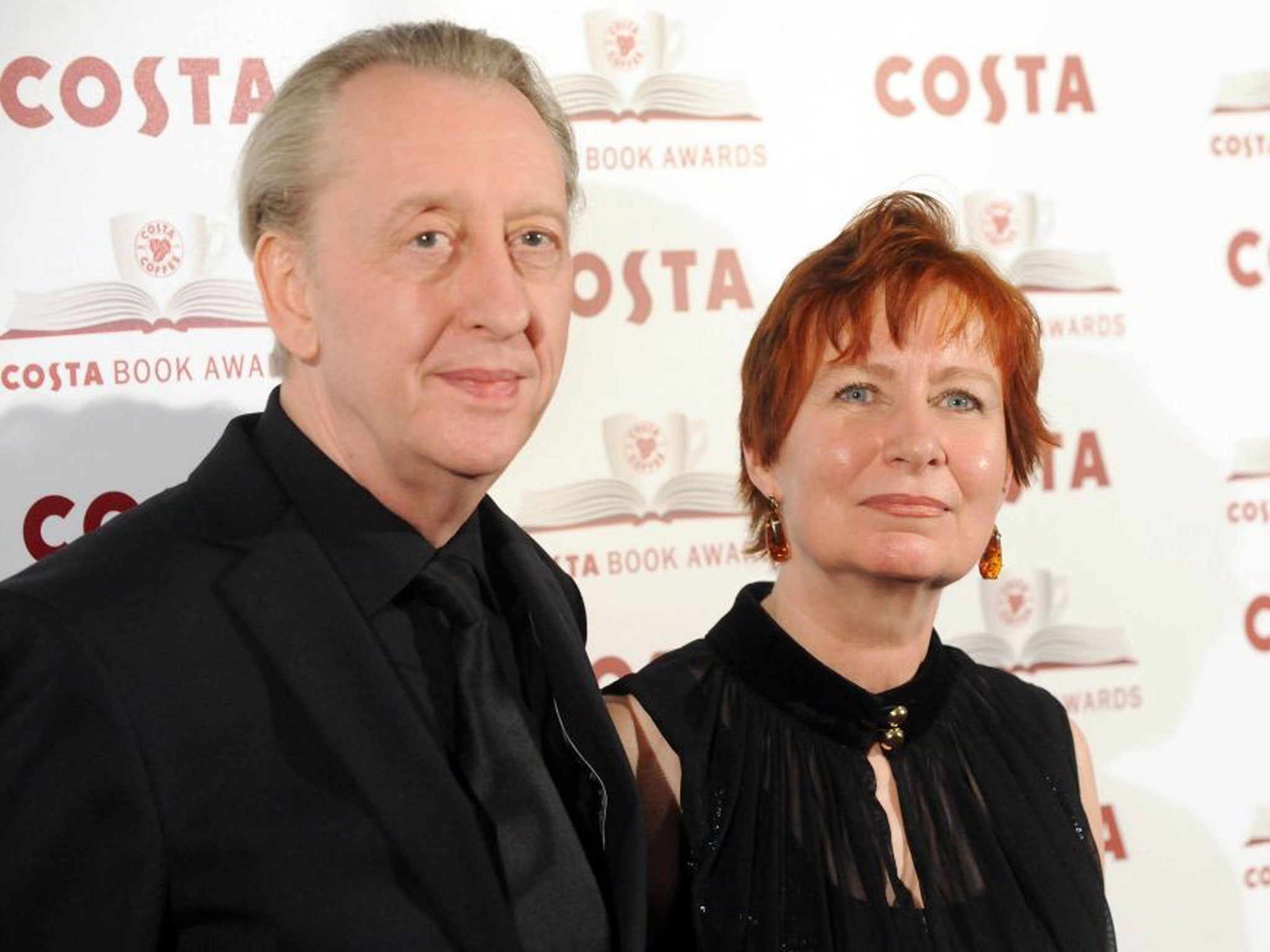 Softly spoken and brimming with passion for her medium, Mary Talbot is a woman with a mission. Fresh from winning a Costa award with her debut graphic novel, Dotter of Her Father's Eyes, the writer is now set to revolutionise comics in the UK even further with a brand new festival for the ever-expanding audience.
Whether you are already a fan of Posy Simmonds' delightful doodles, the gripping graphic journalism of Joe Sacco, the anarchic cartoons of Gilbert Shelton, the gruesome gore of The Walking Dead's Charlie Adlard, or entirely new to the world of comics, the Lakes International Comic Art Festival promises an unmissable line-up, completed of course by the Costa Biography winners, Mary and Bryan Talbot.
That prize resulted in headlines across the media, with many retailers caught unawares by the surge in demand. "Personally, it was quite amazing," says Mary, "because it was my first foray into graphic novel writing. And the fact that it won a major literary award was quite extraordinary! Wonderful!"
Sitting in the sun after her most recent talk and signing, Mary is keen to stress that the win was more than just a personal triumph. "It made me think maybe I ought to write another one," she laughs. "But for the medium, comics, it's just wonderful! To get something which is not just a comics award, but a more mainstream, literary award, is just brilliant. Yet another recognition of the validity of the art form."
"Every time I do a signing, or a talk, somebody will come up and say, 'this is the first graphic novel I've read' or 'the first graphic novel I'm going to read'. It's very encouraging, it's a sign that there are people who aren't traditional readers of comics, who are starting to take an interest and find that, to their surprise, they really enjoy them."
In a nearly all-female shortlist, there was one man: Bryan Talbot, Mary's husband and a pioneer of British graphic novels. He brought his wife's story to life in stunning colour, adding to his own collection of awards and best-sellers. With both sons, Robin and Alwyn, also following in their parents' footsteps, Mary jokes that she has joined the family firm.
"It was a medium of expression that I was very much aware of on a daily basis," she explains. "I mean, I've been watching Bryan create and been part of the process to some extent, in terms of reading his drafts and scripts, looking at pages as they form on the page, very often commenting on them. I've never participated before, fully, but I've been to some extent involved. I must have soaked up quite a bit of it!"
Making the transition into working in comics herself was perhaps, then, a natural step. "The whole thing started off as a suggestion from Bryan," Mary explains. "Would I consider writing an autobiographical graphic novel? That was the starting point. I was uncomfortable with the idea, because I didn't think it would have legs."
Though she modestly thought no one would be interested in her upbringing, Bryan assured her that her story was both unique and compelling. Her father, the Joycean scholar James S Atherton, has cast a long shadow upon Mary's life, which naturally suggested a link to James Joyce himself. Aware that the Ulysses author had a daughter, Mary began to see how her own story could be intertwined into something larger.
"I started finding out about Lucia Joyce," says Mary, "reading everything I could get my hands on and being absolutely blown away. I had no idea she'd spent most of her life in a mental institution, I had no idea she was a talented dancer. She also wrote, none of which survives. So that was what I wanted to write about; once I found out about her story, hers was the story I wanted to tell."
The page in which Lucia, a strong-willed and creative woman, is condemned to the sanatorium, is heartbreaking in its intensity and desperation. Mary's own life, with its very real ups and downs, does serve as a lighter side to these dark events.
It's no coincidence that Mary, a retired academic who often wrote on language and gender, has found herself writing about gender and issues of feminism in graphic form.
"That was on my mind from the beginning," she says. "It was going to be biographical and autobiographical but also it was going to be dealing with issues of gender politics. It's about fathers and daughters, and it's also about mothers of course. And mothers are very important in terms of gender issues. So yes, but doing it in a different way, exploring very similar issues but through the narrative."
Mary has wasted no time since getting started, with her second graphic novel, Sally Heathcote: Suffragette, set for publication by Jonathan Cape in May. And once more, women feature prominently.
"As soon as I'd finished working on Dotter, I started thinking about what my next project would be. And I was thinking, what do I not know enough about? I wanted to research something else, which was going to excite me. Something I could continue exploring gender politics with, actually. And I realised that I didn't know enough about the Suffragette movement."
The book is a three-way collaboration, with Bryan providing page breakdowns, lettering and layouts, and the acclaimed illustrator Kate Charlesworth producing the finished art. Sally Heathcote: Suffragette blends both fact and fiction into a new narrative.
Before then, Mary is looking forward to the festival in Kendal next week, as one of the founder patrons, alongside her husband Bryan, and the acclaimed artist Sean Phillips.
"It's going to be taking over the town," Mary beams, "not just at a convention centre but right there in the town centre, with exhibitions in the shop windows and a free kids' zone. You don't have to take the plunge to buy a ticket – a lot of the events will be free. You can go in and get a sense of being in the festival without having to spend anything. But then there are ticketed events you can go into. Who else will be there? Hopefully you!"
The Lakes International Comic Art Festival runs from 18-20 Oct. Get more information online at comicartfestival.com
Dotter of Her Father's Eyes, by Mary Talbot and Bryan Talbot, is published by Jonathan Cape, £14.99
Join our commenting forum
Join thought-provoking conversations, follow other Independent readers and see their replies