Matt Cain: The former TV star reveals why his new novel 'Nothing But Trouble' celebrates all things pop
'The Pet Shops Boys, Janet Jackson, Erasure… acts like these were there for me when it felt like no one else was'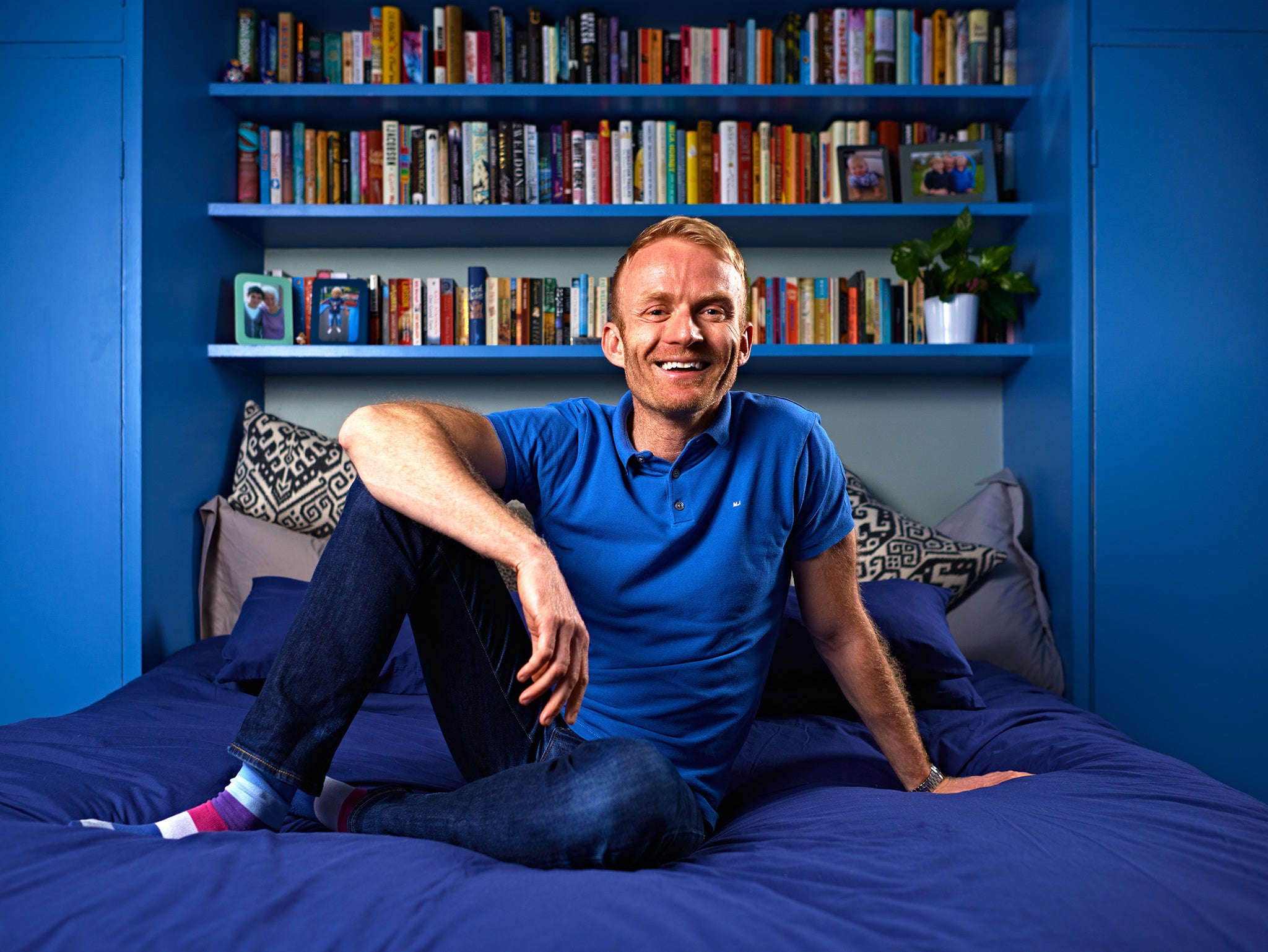 "I've always loved reading." It's something people expect writers like me to say. And the truth is that I have always loved reading, even before I'd learned to read myself and had to rely on my mum to treat me to a bedtime story. But if I'm being really honest, my first love was pop music. It was pop songs rather than novels that helped me cope with the challenges everyone experiences in their youth – and the horrors I experienced growing up gay in a tough, northern town in the 1980s.
The Pet Shops Boys, Janet Jackson, Erasure … acts like these were there for me when it felt like no one else was, when I needed to feel like someone else understood the way I felt, when I needed to be picked up and inspired to keep going. Madonna in particular became an obsession that I relied upon for emotional support – and it would be no exaggeration to say that if she hadn't been there during my youth I don't think I'd be around now. In a time when there were so few gay role models in the mainstream media, she was proud to celebrate her affinity with the gay community and her provocative, in-your-face sexuality placed her alongside us on the outside of conventional society. In her biggest hits she sang about self-realisation and self-expression, and in her game-changing videos I saw a woman who'd strapped on her armour to get through her own struggles. I was hooked.
So, yes. Of all the arts it was pop music with which I felt the strongest connection – and now, as a way of saying thank you, I've written a novel that celebrates everything I still love about it.
Nothing But Trouble is a glamorous, sexy thriller about a straight-talking pop star whose wild, rock'n'roll lifestyle lands her in a situation where everything she's worked so hard for could come crashing down around her. I wouldn't have been able to write it if I hadn't spent 10 years making arts and entertainment programmes for ITV and then stepped in front of the camera to become the first Culture Editor of Channel 4 News. During this time I was lucky enough to film interviews and behind-the-scenes footage with everyone from the Spice Girls and Robbie Williams to Moby and The Streets – and all my experiences fed into the novel. The chapter that takes place as my pop star shoots her latest video, for instance, is based on the day I spent behind the scenes with Kylie Minogue as she shot the video for "Love at First Sight". And the scenes in which my pop star promotes her new album are lifted from the time I spent trailing Will Young for The South Bank Show.
My experience of working in a newsroom also fed into the novel; my fictional hero is an entertainment correspondent on a television news programme. Although my programme is entirely invented, writing about it allowed me to explore how I felt about certain journalistic practices. As a journalist I was always appalled by the practice of "getting a newsline" out of an interviewee, which basically involves asking them to talk about current affairs, nothing to do with the topics agreed in advance – and hoping they'll put their foot in it by saying something controversial. I was also repulsed by the enjoyment certain journalists showed while exploiting human suffering, and the way editors would compete with each other to break a story purely to stoke their own ego. I also hated the obsession with bad news, and the almost complete dismissal of good news, which is still routinely dumped at the end of a news bulletin as some kind of sweetener for audiences. All of these frustrations I air in the book – and my fictional journalist finds himself as appalled as I was.
Although don't expect any high-brow satire – Nothing But Trouble is fluffy fun, the kind of book I hope people will read on holiday. So, I'm bracing myself for critical derision; because I studied at Cambridge and am known for working on the TV equivalent of a broadsheet newspaper, I'm used to people expressing surprise when they learn that I write accessible, entertaining fiction. But I've never been a cultural snob – and I still struggle to understand the distinction drawn between "high" and "low" culture. I've always read all kinds of books, watched all kinds of films and seen all kinds of theatre, depending on the mood I'm in and the emotional experience I'm looking for. I think if something's done well, it should be appreciated on its own merits. And I refuse to refer to my enjoyment of pop culture as a "guilty pleasure" – because as far as I'm concerned there's no guilt involved.
Unfortunately, I know this isn't an opinion shared by most people. In publishing, for example, a huge divide exists between "commercial" and "literary" fiction and the entire industry is organised around this. It's one of the things I've found out since my first novel Shot Through the Heart was published last year. I've also been surprised to learn how small a cultural reach contemporary fiction has; when I worked in TV we were often berated for audiences of less than a million but it only takes sales of around 35,000 for a book to be branded a bestseller. This can sometimes make writers like me feel irrelevant in society. We get used to meeting members of the public who haven't heard of our novels, let alone read them. And it can be difficult to spread the word about a new novel, with books pages like these becoming increasingly precious.
But I've no regrets about leaving television to become a full-time writer and I'm happier than I've ever been. I love sitting at my desk at home inventing hot heroes, writing racy sex scenes, and trying to come up with jokes that make me laugh out loud. And, of all the different things I've done in life, my new novel is the achievement of which I'm most proud. I like to think the 14-year-old Madonna fan in me would be too.
Join our commenting forum
Join thought-provoking conversations, follow other Independent readers and see their replies