Meg Rosoff interview: The author on sexism in advertising, washing in the sea, and why you should leave your job
Rosoff has written several award-winning books for children, including  'How I Live Now' and 'Just In Case'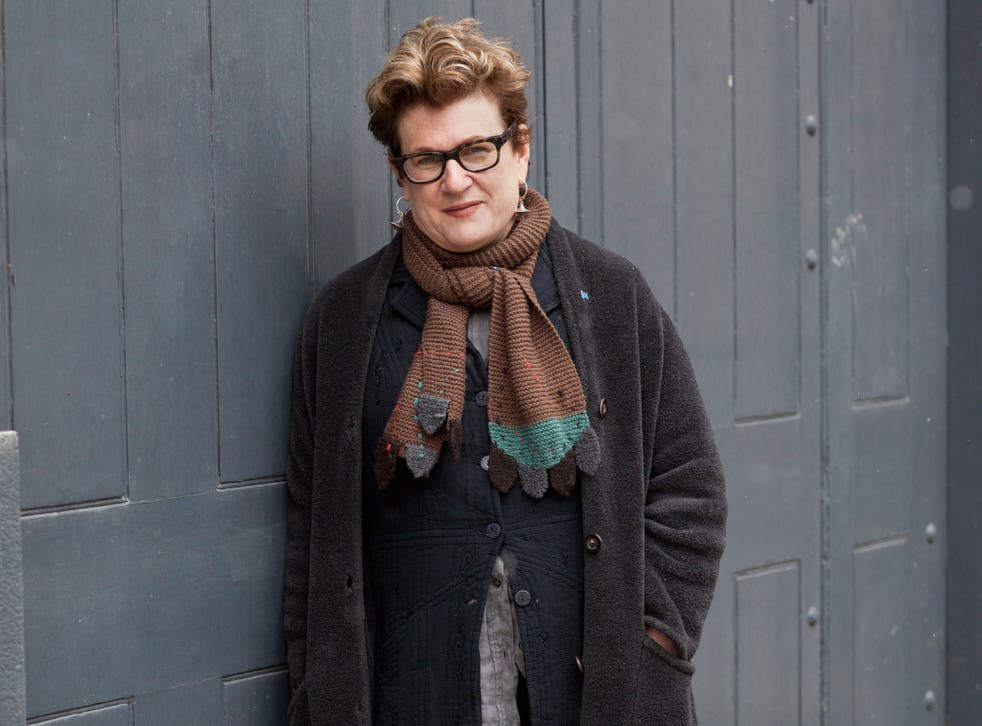 I'm an unreconstructed 1980s New Yorker I always wanted to live in an industrial loft apartment. And now, at last, I do. We've just moved from Highbury, in north London, to Borough, south of the river, into a huge old photographic studio, 5m-high ceilings, big windows. I love it. When my daughter's home from university, she sleeps in the darkroom.
The advertising game isn't for wimps I was a 32-year-old woman from New York, living in London, and working in a boy's profession. The sexism was incredible. People would have been in jail if they had treated women like that in New York; it was that bad. I answered back, and was fired every 18 months, basically for insubordination.
Quit your job! The day I quit my job was the best day of my life. I wanted to be a writer. It took me four months, and resulted in How I Live Now. I found my fame and fortune with it, and I thought, "Publishing people are so friendly!" But they aren't, not always! Despite that book being a big success, my second, Just In Case, was turned down flat by both my UK and US editors. My agent, who is smart, told me not to listen to them, just to keep working on it. I did. After it came out, it won the Carnegie [the UK's most prestigious children's book award].
Culture news in pictures

Show all 33
A writer doesn't always just write People think writing is all about sitting at your computer and writing. But of course it's not. It's about the quality of your thoughts. A writer thinks.
I got breast cancer the same year I first got published My daughter was seven at the time, and traumatised by it for good reason; her aunt, my sister, had already died from cancer. My daughter started getting night terrors, so we took her to a shrink who said: "No problem. Send her to a private school, and get a dog." So we did.
We wanted one dog, but ended up with two The breeders were keen to keep two of the litter together. They offered us the second one half-price. Me being Jewish, I was like: "Half price? I'll take it!" I love my dogs – lurchers – to distraction, but they are killers: foxes, cats, rabbits.
I never set out to write books for children; they just got marketed that way My subject has always been how to become a person. That starts early in life, and doesn't end when you are 19. It just goes on and on.
Humour is nature's balm I had a vague sense that the world was getting so depressing that it needed a comedy. Jonathan Unleashed, my new book, is a comedy about the advertising industry. I waited 12 years to write about the advertising industry because I was still so enraged by my career in it. But I've now managed to compost it all down into something funny. You cannot write a book while enraged. It doesn't work.
I've always been a pessimist and a bit of a depressive, expecting the worst. In a way, I'm trying to inoculate myself against the next terrible thing that is going to happen by facing it all the time.
I'm happiest in the country We have a tiny, former MoD house on a beach in Suffolk, very cheap, overlooks the sea. I've lived in cities all my life and used to be frightened to be by myself, but now I need to live inside my head more. I take the dogs, no change of clothes, we don't wash except in the sea at night, and we go for long walks in the forest. The rhythm of my solitude there is unbelievably appealing to me.
Meg Rosoff, 59, has written several award-winning books for children, including 'How I Live Now' and 'Just In Case'. Her latest novel, 'Jonathan Unleashed', is her first for adults (£14.99, Bloomsbury)
Register for free to continue reading
Registration is a free and easy way to support our truly independent journalism
By registering, you will also enjoy limited access to Premium articles, exclusive newsletters, commenting, and virtual events with our leading journalists
Already have an account? sign in
Register for free to continue reading
Registration is a free and easy way to support our truly independent journalism
By registering, you will also enjoy limited access to Premium articles, exclusive newsletters, commenting, and virtual events with our leading journalists
Already have an account? sign in
Join our new commenting forum
Join thought-provoking conversations, follow other Independent readers and see their replies