Naomi Alderman interview: 'The book's not mine anymore, the rights are sold'
With Rachel Weisz and Rachel McAdams set to star in the Hollywood film adaptation of her book 'Disobedience', and an electrifying feminist novel, 'The Power', out this week, writer Naomi Alderman is on the rise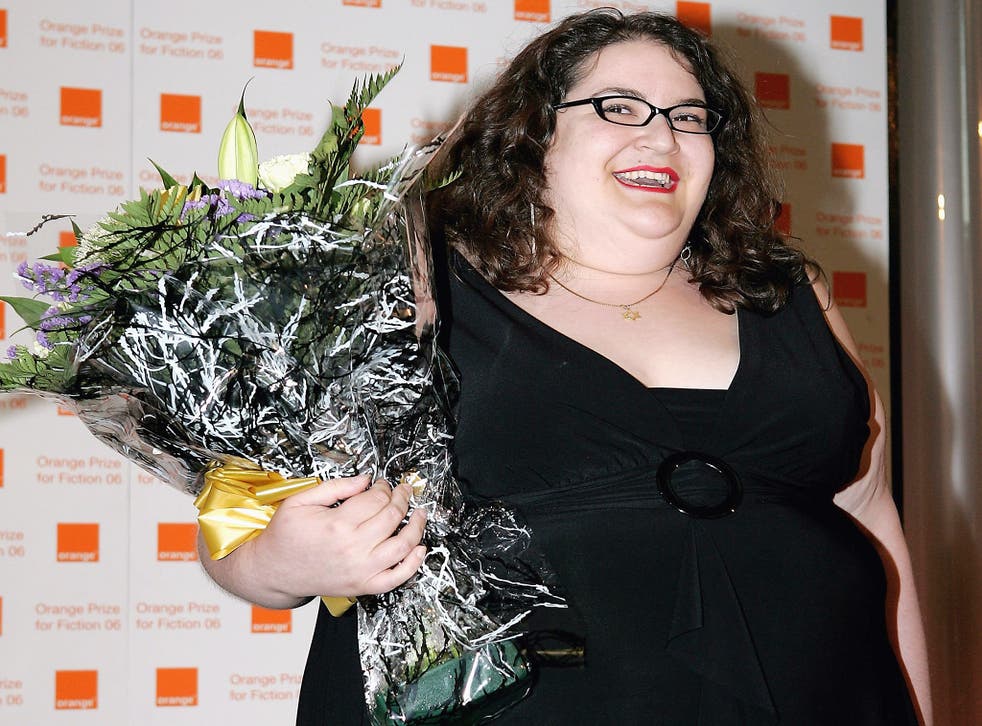 Hot on the heels of news that Rachel Weisz and Rachel McAdams are in negotiations to star in a screen adaptation of her successful first novel Disobedience (2006), Naomi Alderman publishes her fourth book, The Power, this week.
She has had a busy few years, and not just as an author: a game designer and professor of creative writing at Bath University, Alderman also broadcasts for BBC Radio 4. Her polymath interests are reflected in her fiction. Disobedience is a character-driven, insightful story about an orthodox Jewish woman who tests her social and religious constraints when she rekindles a repressed love for her best friend – a woman now married to her cousin. The Power conjures up a world where women are physically more powerful than men; it has a game-like quality in its fast pace and dystopian, sci-fi overtones.
London-born and raised in the Jewish faith, literature was an everyday source of personal growth for Alderman. "I was reading the Bible in Hebrew from a very young age, so that'll shape ideas about how words can move the world," she says. "My parents are both intellectuals and readers; my mother would take me to the library every few days from before I was one year old."
She attended Oxford and then the University of East Anglia to study creative writing before becoming a novelist. Disobedience was an immediate success, if (or perhaps because of) a little controversial for its subject matter. Translated into 10 languages, it earned her the 2006 Orange Award for New Writers, the 2007 Sunday Times Young Writer of the Year, and a place among Waterstones' 25 Writers for the Future. Her novels Lessons (2010) and The Liars' Gospel (2012) soon followed – and in the meantime, she co-created a top-selling smartphone game called Zombies, Run! and wrote the Doctor Who tie-in novel Borrowed Time (2011).
Her numerous strands of work often feed each other directly: game design taught her that "you have to leave room for your player. You can't write a thing that is hermetically sealed; there has to be a way for the audience to get in and participate. I think that's a massively valuable discipline for any artist". Working on a programme about electric eels for the BBC while writing The Power provided creative inspiration, too: the supernatural element to the novel is that girls generate and channel their own destructive electricity. Named one of Granta's Best of Young British Novelists in 2013, she was spent that year mentored by Margaret Atwood. Although Alderman's own authorial voice is clear, it isn't hard to see why this mentor-pupil relationship seems so right.
However, books and radio are a different ballgame to the Hollywood machine. Every writer feels protective of their original work; Alderman looks at developments on the film adaptation of Disobedience with excitement and interest. "I've been a fan of Rachel Weisz since I saw her in Design For Living at the Donmar about 20 years ago. That play (it's about a love triangle) informed Disobedience in some deep way. So it all feels very appropriate and perfect." She is also very accepting of what other creative people make of her work: "It's not mine anymore, the rights are sold. I've seen the script and it's beautiful." Her only qualm would be incorrect depictions of Orthodox Jewish life - she will be advising the filmmakers there.
Before that, Alderman will be promoting her latest, The Power – a sci-fi/dystopian novel about gendered violence and the fetishisation of power in social and gender relations as a whole. In the story, women begin to use their newfound abilities to occupy all ranks of power; God becomes a "she"; and men are frightened to walk alone at night.
Alderman describes how the idea came to her while going through a break-up: "I got onto the Tube and saw a poster for some movie, a thriller, where the main image was a beautiful woman crying. It was also what I was doing: waking up crying, feeling that I might break into pieces. It felt like the culture we live in was saying: 'Good. That's what you should be doing. We like it. We find it sexy'." Like a combination of the survival drama of The Hunger Games, and the inverse of the gender politics in Margaret Atwood's The Handmaid's Tale, The Power is savvy about patriarchy, societal shackles and sexual double-standards.
Despite the busy year ahead, Alderman is brimming with ideas for future projects. Perhaps, she says, "a novel, titled for now in my head, 'Why Is My Mother Like That?' Maybe a young adult novel, or a book of short stories". Clearly a native in multiple media, she is already looking to see where her next screen adaptation could be: "Hopefully," she says, "a TV version of The Power – watch this space." We definitely will.
'The Power' by Naomi Alderman is out on 27 October, published by Penguin Books
Register for free to continue reading
Registration is a free and easy way to support our truly independent journalism
By registering, you will also enjoy limited access to Premium articles, exclusive newsletters, commenting, and virtual events with our leading journalists
Already have an account? sign in
Register for free to continue reading
Registration is a free and easy way to support our truly independent journalism
By registering, you will also enjoy limited access to Premium articles, exclusive newsletters, commenting, and virtual events with our leading journalists
Already have an account? sign in
Join our new commenting forum
Join thought-provoking conversations, follow other Independent readers and see their replies