Nature writing: Walks on the wild side from Orkney to east London
From Sooyong Park's The Great Soul of Siberia to Lauren Redniss's Thunder & Lightning: Weather Past, Present, Future...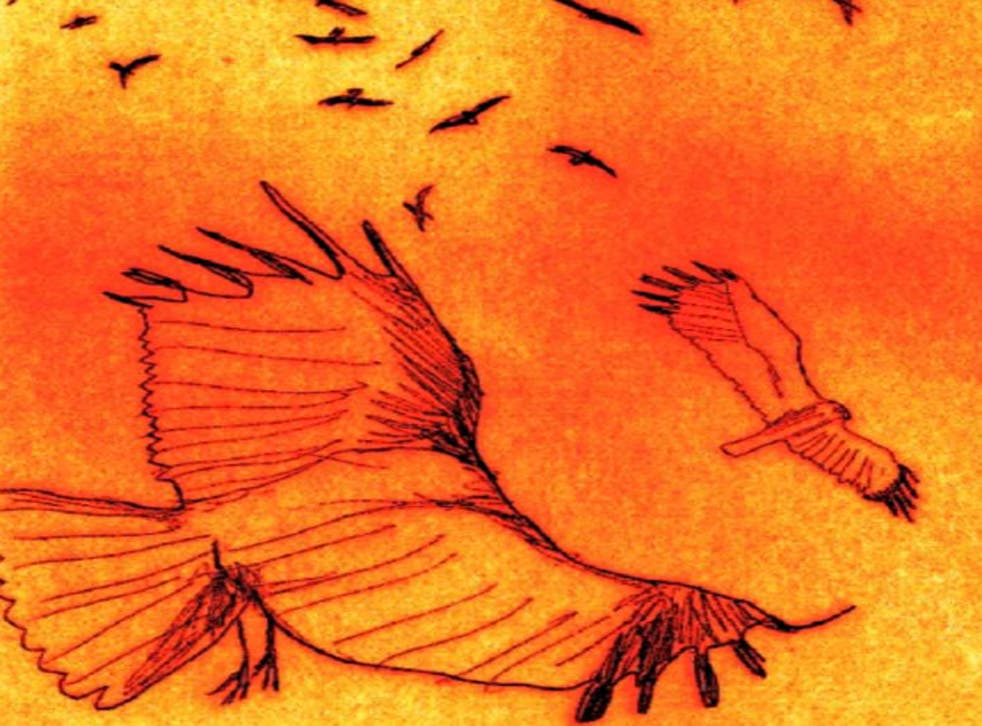 2016 is already looking like it will, in part, be distinguished by unusually high-quality contributions to the genre of nature writing. Two outstanding additions to the field have already come in the form of Sooyong Park's The Great Soul of Siberia (William Collins, £12.99), a wonderful evocation of the land and the habits of the desperately endangered Siberian tiger, and Amy Liptrot's extraordinary and innovative memoir, The Outrun (Canongate, £14.99), which tells the story of her recovery from alcoholism, and the unexpected ways in which the landscapes, seascapes and wildlife of Orkney helped her to overcome that dependency. Both books deserve to win prizes.
This month, James MacDonald Lockhart's Raptor: a Journey Through Birds (Fourth Estate, £16.99) is out and has already won the Royal Society of Literature Award for Non-Fiction. Lockhart's journey involves a quest to spend time with "fifteen birds of prey" in "fifteen different landscapes". He sets off in Orkney in search of the hen harrier, then works his way steadily south, finally arriving at a river in Devon where he watches for buzzards.
Culture news in pictures

Show all 33
Along the way Lockhart weaves into his narrative strands of family history, and biographical reflections on the great itinerant naturalists who have gone before him, most notably the 19th-century Scottish ornithologist, William MacGillivray. The resulting work can feel rambling. But in a way this quality is apposite, and Lockhart's prose is usually so intimate, urgent, and visceral as to make his darkly resonant ruminations almost unfailingly gripping.
Similarly compelling, though for different reasons, is Charles Foster's strange and highly original attempt to break free from the anthropocentrism that often characterises nature writing, Being a Beast (Profile, £14.99). "I want to know what it is like to be a wild thing", writes Foster at the start of the book, and in pursuit of this knowledge he has set himself the challenge of living in the manner of five animals that he takes to be representative of the ancient elements: the badger and the red deer (earth); the urban fox (fire); the otter (water); and the swift (air). Accordingly, he spends six weeks living as a badger in the subterranean world of the Black Mountains (diet: earthworms); sets up home in the vulpine territories that are the back-gardens of east London (diet: whatever can be found in bins).
The enterprise is doomed to fail, of course: but Foster's attempt to live and think himself into the alien worlds of different species is no weaker for that, and results in a rich, joyful and inspiring book that reminds us that the creatures with whom we share the planet are at least as important, and as remarkable, as us.
This sense of wonder is also captured by Spring: an Anthology for the Changing Seasons (Elliott & Thompson, £12.99). Edited and compiled by the novelist Melissa Harrison, the volume features a wonderfully various array of poetry and prose, from Chaucer to the present day, that allows us to see the arrival and the passing of our most fecund season (and those who have written about it) in fresh and stimulating ways.
It is a book to live with and to love. As is Lauren Redniss's extraordinary offering, Thunder & Lightning: Weather Past, Present, Future (Jonathan Cape, £20.00), a work of graphic non-fiction that, fusing metereology, history, anthropology, philosophy, brings us into magical contact with the elemental forces that shape our world and lives – and that we have shaped ourselves. This is a contribution to our understanding of the natural world that is a work of glorious and breathtaking synthesis. And, like all of the books mentioned here, a thing of exquisite and discomfiting beauty.
Join our new commenting forum
Join thought-provoking conversations, follow other Independent readers and see their replies