One Minute With: Andrew Motion, poet and novelist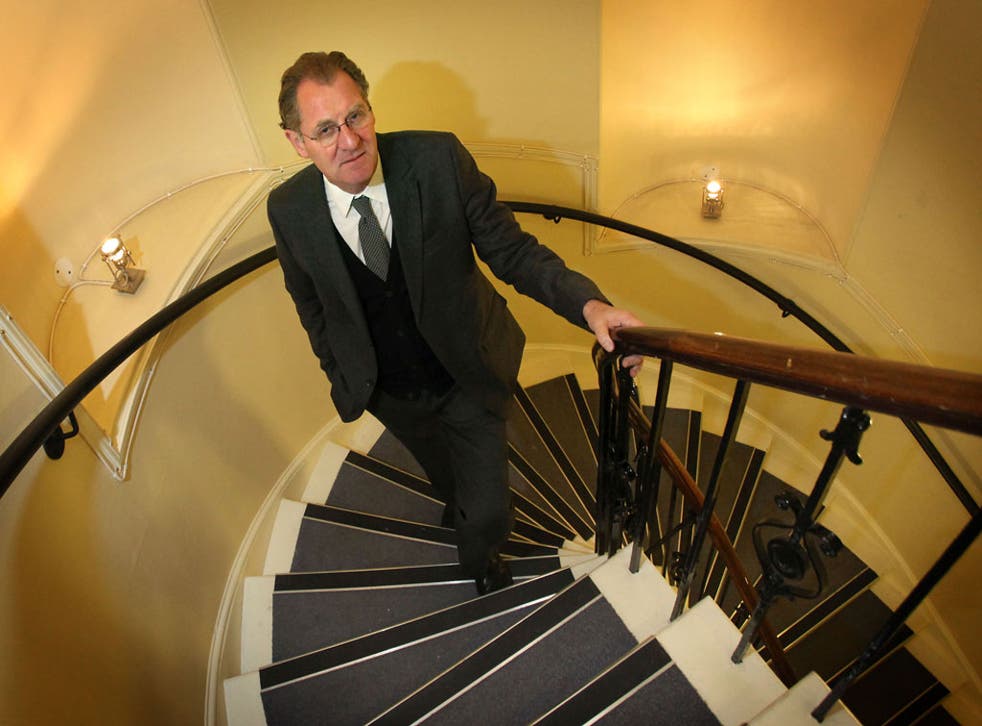 Where are you now and what can you see?
I'm in my [north London] basement study looking into the garden. I can see our cat Missy, who's sniffing something on the paved bit.
What are you currently reading?
A proof of The Yellow Birds by Kevin Powers... he was in the US army and fought in Iraq. It looks as if it's going to be very moving, and good on the relationships between soldiers who are fighting for each other.
Choose a favourite author, and say why you admire her/him
Edward Thomas... a great favourite all my reading life. Most poets give you a sense of having finished something; but his poems feel as if they still have the electricity running through them.
Describe the room where you usually write
Always here in my study... It's a book-lined room with a glass-topped table. Among the books are a mass of little ornaments – animals, cards, bits and pieces. When I first went to the Freud house in Hampstead and saw his desk, I understood. You have to have your household gods around you.
What distracts you from writing?
Emails. That really is the problem.
Which fictional character most resembles you?
Jim [from Stevenson's Treasure Island] – nature-loving, a bit bashful... ambitious to be in the world, but he doesn't quite know how.
What are your readers like when you meet them?
I love doing readings, and by and large they are to generous people with whom I'm happy to pass the time of day.
Who is your hero/heroine from outside literature?
George Mallory, the mountaineer – although I'm sharply aware that many things about him are complicated. He ends up courting death on Everest "because it's there", in the famous phrase, but also because he's driven by a longing for purity exacerbated by the terrible events of the First World War. It's a kind of survivor guilt. I'd like to shake his hand.
Andrew Motion's 'Silver: Return To Treasure Island' is published by Jonathan Cape
Join our new commenting forum
Join thought-provoking conversations, follow other Independent readers and see their replies