One Minute With: George Saunders, short-story writer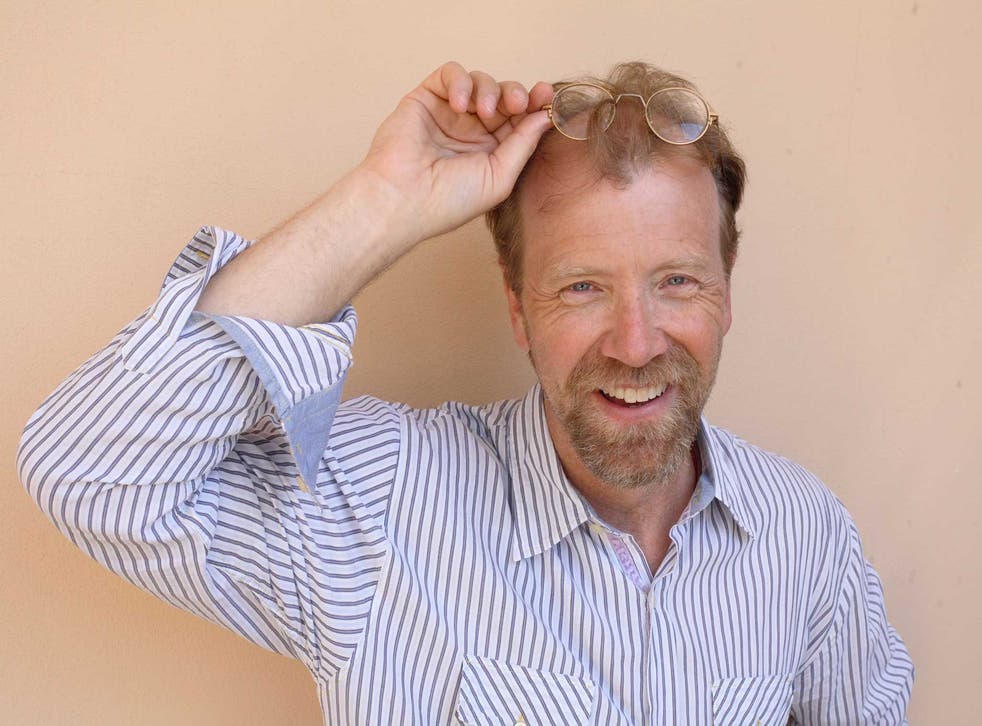 Where are you now and what can you see?
I am sitting at my kitchen table, dogs at my feet, and can see – my God, it's indescribable! Angels? Maybe – but these things are more nubile and sexy. And each is astride some sort of mythic beast. And each beast is spewing rare gems and gold coins out its "mouth". Wow. Luckily they just flew off into the rec room.
What are you currently reading?
Before the "angels" arrived, I had just finished 'The Flame Alphabet' by Ben Marcus, which I found astonishingly good and troubling.
Choose a favourite author and say why you admire her/him
I'm going to go with Tolstoy – I just read 'Resurrection' and my God, what a crazy, dark, truthful book.
Describe the room where you usually write
I have a little house that was formerly a tool shed. We rehabbed it and now, as my wife will sometimes lovingly remark, I am "the only tool in the tool-shed."
Which fictional character most resembles you?
I think anyone who resembled me would be fated to be the character in a book too dull to publish.
Who is your hero/heroine from outside literature?
My mother.
George Saunders's 'Tenth of December: Stories' is published by Bloomsbury
Register for free to continue reading
Registration is a free and easy way to support our truly independent journalism
By registering, you will also enjoy limited access to Premium articles, exclusive newsletters, commenting, and virtual events with our leading journalists
Already have an account? sign in
Register for free to continue reading
Registration is a free and easy way to support our truly independent journalism
By registering, you will also enjoy limited access to Premium articles, exclusive newsletters, commenting, and virtual events with our leading journalists
Already have an account? sign in
Join our new commenting forum
Join thought-provoking conversations, follow other Independent readers and see their replies