Raduan Nassar became a Brazilian sensation with his first novel - now published in English, the world will come knocking
A demonically charged writer, Raduan Nassar retired from fiction and took up farming. Now the recluse's work is available in English, as his translator Stefan Tobler explains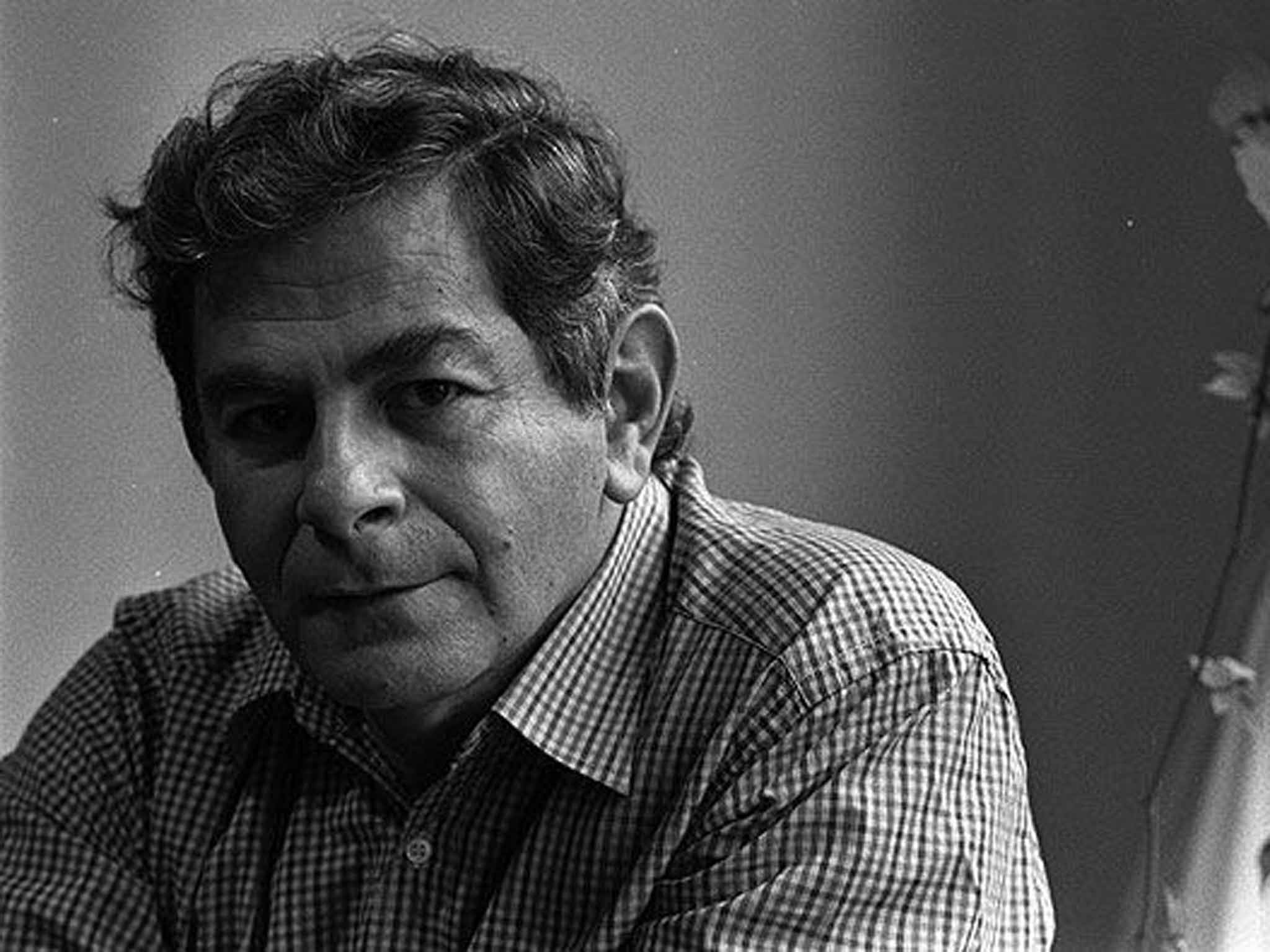 This year, as the eyes of the world turn to Brazil – lapping up its food, music, natural beauty and, of course, the sporting extravaganza of the Olympic Games – you need only dip into the country's literature to experience an altogether different narrative.
Brazilian fiction is riding the crest of a wave, which came crashing on to the international scene after a spot as Guest of Honour at the 2013 Frankfurt Book Fair, the world's largest and most influential trade fair for books. Fresh translations of classic authors have followed in quick succession, as well as striking emergent voices from the generation born after the military dictatorship came to an end in the mid-1980s. No longer need our knowledge of Brazilian writing be limited to the publishing phenomenon Paulo Coelho – whose most famous novel, The Alchemist, holds the Guinness world record for being the most widely translated book by a living author.
Latin American fiction in general is more popular now than ever, partly because of the adventurous and experimental influence of writers such as the Argentinian César Aira and the Chilean Roberto Bolaño, and partly because there is so much that still needs to be written about in Latin America. Subjection, violence and repression on the basis of gender, class, race and politics are so inescapable in the region that its writers, should they choose to, have rich material to draw on. (Take, for example, Bolaño's international bestseller, 2666, set partly in Ciudad Juárez on the Mexico-US border, in which the authorities demonstrate a staggering indifference to hundreds of rapes and murders, all of poor women from the factories.)
I've seen so much urgent and exciting writing break out of the region in recent years that it's no surprise that the press I run, And Other Stories, has a list heavily weighted towards Latin American writers; nor is it surprising that other publishers, among them the independent presses New Directions, Coffee House, Open Letter and Deep Vellum, also have strengths in Latin American writing. There really is more than enough to go around. And though this new-found optimism has begun to falter in Brazil itself – in recession and with politics and industry mired in corruption scandals – this is, in itself, grist for the literary mill.
But one writer you might not expect to burst on to the scene is Raduan Nassar, a recluse who hasn't published a thing in 30 years. And yet his novels – now being published in English for the first time – offer a deep insight into the turmoil of a society riven with divisions of race, class and gender. Nassar's own story is something of an enigma. After publishing two works in the 1970s that revolutionised Brazilian literature, he stopped writing in 1984. He distanced himself from literary coteries and conversations, left the city of São Paulo, and became a farmer. But over the 30-odd years since he withdrew from public life, his fame has continued to grow. Now, he may well be the most highly acclaimed living writer in Brazil. And yet apart from one in-depth interview in 1996, he has refused all approaches from the press and, until now, escaped English attention.
When he turned 80 in November last year, Nassar unplugged his phone. When a Brazilian reporter had called him days earlier, asking for an interview, he had refused, laughing: "I have many defects in my character, but not this one, at least so I think – I'm not a show-off." Though a colloquium was held in his honour at the University of São Paulo to celebrate the occasion, he refused to go. Nor is his resistance to public acclaim new: his 1975 debut – indeed, only – full-length novel, Ancient Tillage, was only published in the first place after a copy was sent to a publisher without his permission.
Yet Nassar's writing couldn't be kept quiet. After conquering the critics, the Brazilian public gradually discovered his work. After films were made of both the novel and his novella A Cup of Rage, a much wider readership was secured. And though, over the years, the author has resisted translations of his works, he is now being published by Penguin, as only the third ever Brazilian novelist to enter their Modern Classics list, joining the ranks of George Orwell and Marcel Proust.
As a mark of the books' growing status, there are new Spanish translations by the Mexican writer of Down the Rabbit Hole, Juan Pablo Villalobos. French, German and Italian editions already exist, published by leading publishing houses. So if he wished to, Nassar would certainly have plenty to celebrate. And if he won't celebrate, others will.
Nassar's taboo-breaking treatment of sex and his frank depictions of violence, and especially that directed at women, mines the same seam as Bolaño and many other great Latin American writers. In the only interview we have to hold on to, given two decades ago this year, Nassar makes clear the impact that witnessing brutality had on him: "I was seven or eight years old and was up in an orange tree at the bottom of our back yard, when I heard the screams of a woman who was being thrashed from the neighbour's yard […] I could hear the crack of the whip, but I couldn't see anything […] The fact that I could neither see the scene, nor identify the people, must have traumatised me profoundly. There were just the screams and the whipping."
Five of the best Brazilian writers, past and present
Show all 5
Nassar's writing is powerful partly because it does not carry moral judgements but rather lived experiences, voiced by narrators who are not always nice people. They offer glimpses into dark forces that exist within every society. His narrators are swept up in dangerous ecstasies, their moral scruples utterly forgotten. Asked about this, he said: "I think one of the preconditions of our supposed freedom is being on friendly terms with the devil. I couldn't imagine leaving him out when writing."
In 1978, Nassar's fiery and erotically charged novella A Cup of Rage appeared. An older, chauvinist farmer tells of the furious argument that engulfs him and his younger, urban, feminist girlfriend after she spends the night on his farm. Neither character comes out of it well. Nassar gives us the painful glibness of the middle-class woman's liberal posturing as well as an egotistical male, whose mouth runs away from him into bombast and ravings, and whose violence is triggered by something no bigger than leaf-cutter ants: "I wanted silence, since I was enjoying letting my eyes linger on the fresh leaves of the mulberry trees, which stood out in the landscape because of their brazen greenness (beautiful as anything!), but my eyes were suddenly led, and when these things happen you never really know what devil's at work, and, in spite of the mist, I see this: a gap in my hedge…" From this moment, the terrible gender and class chasm that opens up between the two characters carries an electric buzz. A palpable threat of violence is in the air. Their fury speaks more widely to the ugly inequalities in Brazilian society, though of course such injustices are present in our own, too.
The writing has the sheer unstoppable force of a child's temper tantrum, and only on a second read – or as an editor or translator – do you see the intricate patterns and repetitions that combine to produce this crushing emotional onslaught. He plays fast and loose with standard syntax and punctuation to convey the turmoil and onward rush of his characters. Most of his pages-spanning chapters in A Cup of Rage are a single long, evocative sentence. After the languidly drawn-out chapter "The Shower" slowly unwinds its string of progressive verbs – "pulling… rubbing… massaging… scratching" – there is a shift, as the scene approaches the satisfaction of its conclusion, to a more direct past tense: "I only know that I delivered myself absolutely into her hands."
As I translated the book, I loved the freedom of Nassar's word choices, too. He occasionally makes words up, and mixes colloquial speech with high-flown phrases. When I asked well-read Brazilians they confirmed the individuality of his choices. On one occasion, for example, Nassar has the girlfriend say to the narrator: "It's unbelievable how you are mirrorizing", the addition of a stuffy suffix suggesting some kind of regurgitated psychobabble.
Ancient Tillage has a story no less highly charged, this time told in a more lyrical prose with Biblical overtones. The narrator, André, is a prodigal son who has fled his family's farm for the city in rebellion against his strict, religious father. André is also running from his love for his sister. Although set on the farm of an immigrant Lebanese family in Brazil (Nassar's own parents arrived in Brazil from the Lebanon in 1920, 15 years before his birth), the novel has a Mediterranean ambience – a pre-modern atmosphere in which classical myth, Greek tragedy, New Testament Galilee and European and Arab cultures rub up against each other. It is the fruit both of the author's breadth of reference and of his interest in the intermingling of cultures that he saw on his own doorstep.
At André's coming-home party, we see a Biblical parable and a Greek myth. A circle of dancers forms as his elderly uncle, like Pan, the ancient god of drunken ruts and debauchery, "took his flute from his pocket, a delicate stem, in his heavy hands and began to blow into it like a bird, his cheeks inflating like those of a child, and his cheeks swelled so much, got so puffy and flushed, it seemed all his wine would flow from his ears, as if from a tap".
The intensity of Nassar's writing and its fusion of the erotic, natural and mystical have led to comparisons with DH Lawrence, while his untamed language reminds us of his fellow Brazilian Clarice Lispector, who, nearly 40 years after her death in 1977, has recently won the adoration of English readers and, to my delight, featured prominently on almost every Book of the Year list last year.
Someone also suggested that A Cup of Rage has echoes of James Joyce's Ulysses, but Nassar claims to have little time for the literary canon. "It's worse to kneel down before a work of art than to deface it," he once commented: "It's obscene to raise some so-called great individuals so high that the common man is reduced to the size of an insect." Nassar's scepticism about idols came, he says, when, as a 19-year-old, he read the work of the philosopher Francis Bacon; reverence for idols, said Bacon, can hinder the progress of knowledge. But it's also probable that Nassar's small-town rural upbringing and his left-wing student days in the late 1950s and early 1960s also increased his distaste for elites and hierarchies.
His desire for work that was physical, agrarian and less solitary was there all along. In 1965 he set himself up as a rabbit farmer only to close the operation down just a couple of years later in order to set up a newspaper with his siblings. He was editor for almost a decade, positioning the paper as a thorn in the side of the dictatorship. It was during this time he started to write fiction, too, and when he left the newspaper in 1974 he dedicated himself to it entirely. But then, in the 1980s, he just stopped – seemingly for good. Why, remains a mystery. In the 1996 interview he suggests that he was fed up with writers' narcissistic need for applause. He decided to redirect his energies into full-time farming. Whatever his reasons, when Nassar dedicated himself to his new venture he went all in, buying 640 hectares of beautiful, lush land, including eight lakes and 80 hectares of virgin forest, three hours' drive from the clamour of São Paulo. He kept the forest and developed the rest into a thriving farm with four silos and fields of wheat, maize, beans, soy and oats. Ten people worked on the farm. "Today, my life is all doing," he said. "Although it has this in common with literature: I don't know why I'm doing it. So I keep on doing, doing, doing." (Which makes you wonder if – or, hope that – the "doing" of literature may have continued all along, away from the prying eyes of hungry publishers?)
Now, in another surprise twist to the tale, Nassar has donated his farm to a university, allowing it to set up a campus for agricultural studies on the land. He continues to live in the country much of the time, although he also has a small flat in São Paulo.
He is not a recluse like JD Salinger or Thomas Pynchon. He has nothing against visitors. When in São Paulo, he sometimes welcomes individual visitors, including wandering translators like me. He is happy to talk. He smokes as he talks. His eyes gleam mischievously and his smile is disarming, often broad, at times breaking into laughter. He makes it clear that he hasn't kept up with all the new writing and would prefer to talk about things other than literature. But when our conversation turns to his books, he stresses that for him the most important thing about them was the pleasure he had in their writing, rather than in their critical success. And yet, though he would never say so, it's clear that he takes pride in his work, as he should – but, apparently, without feeling the slightest need to write one sentence more.
Two new translations of the work of Raduan Nassar, by Stefan Tobler and Karen Sherwood Sotelino, are available now in Penguin Modern Classics
Join our commenting forum
Join thought-provoking conversations, follow other Independent readers and see their replies