Rhodri Marsden's Interesting Objects: The 1865 edition of Alice's Adventures In Wonderland
The edition had to be destroyed after cartoonist John Tenniel described the print quality as "disgusting"
Rhodri Marsden
Friday 31 July 2015 16:50 Comments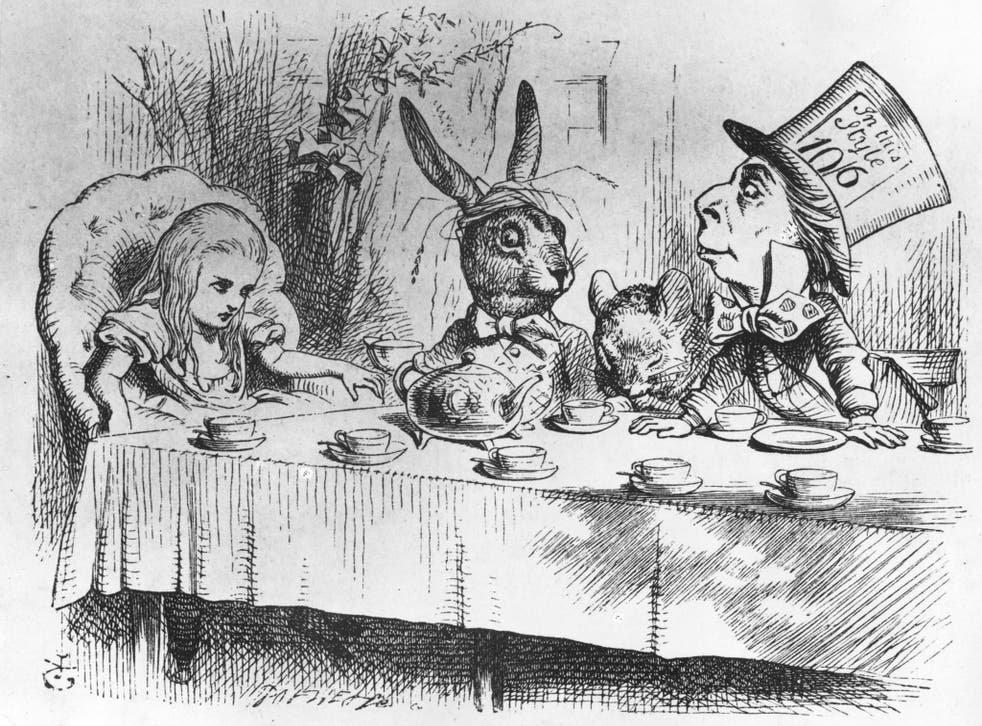 This weekend 150 years ago, Charles Dodgson wrote a weary, resigned entry in his diary: "Finally decided on the reprint of Alice, and that the first 2,000 shall be sold as waste paper."
The first copies of the 1865 edition of Alice's Adventures In Wonderland, written under Dodgson's nom de plume of Lewis Carroll, had been dispatched by the printer, Clarendon Press, on 27 June. Dodgson, evidently happy with the book, proceeded to send them out to friends. But on 19 July he heard from the book's illustrator, Punch's political cartoonist John Tenniel, who described the print quality as "disgusting". Dodgson acquiesced to Tenniel's wish that the books be destroyed, the cost of which he reckoned to be £600 (tens of thousands in today's money).
Best summer reads 2015

Show all 23
Tenniel's relationship with Dodgson was cordial but strained. In his diaries, Dodgson frequently expressed his frustration at the slow pace of the cartoonist's work; after agreeing the commission in April 1864, only one of the 42 drawings had been completed by mid-October, and the job wasn't finished until the following June. One theory is that Dodgson's exacting demands may have irked the famous illustrator – after all, the work he did for Punch rarely required any changes to be made. Tenniel's biographer suggests that his insistence on the destruction of the first edition may have been down to "repressed anger" at the frustrating creative process.
Tenniel expressed his satisfaction with November's reprint by Richard Clay of Bungay (known as the 1866 edition) and after some initial reluctance he also went on to illustrate the 1871 sequel, Through the Looking-Glass, and What Alice Found There. Only 23 copies of the '65 Alice are now known to exist; the last one to be sold at auction (at Christie's in New York in 1998) fetched $1.5m. Another copy is currently on display at the Bodleian's Weston Library in Oxford.
Register for free to continue reading
Registration is a free and easy way to support our truly independent journalism
By registering, you will also enjoy limited access to Premium articles, exclusive newsletters, commenting, and virtual events with our leading journalists
Already have an account? sign in
Join our new commenting forum
Join thought-provoking conversations, follow other Independent readers and see their replies