Romantic novelist Jessica Blair is a former RAF bomb-aimer called Bill
Bill Spence found his true calling after writing war novels and Westerns, writes David Barnett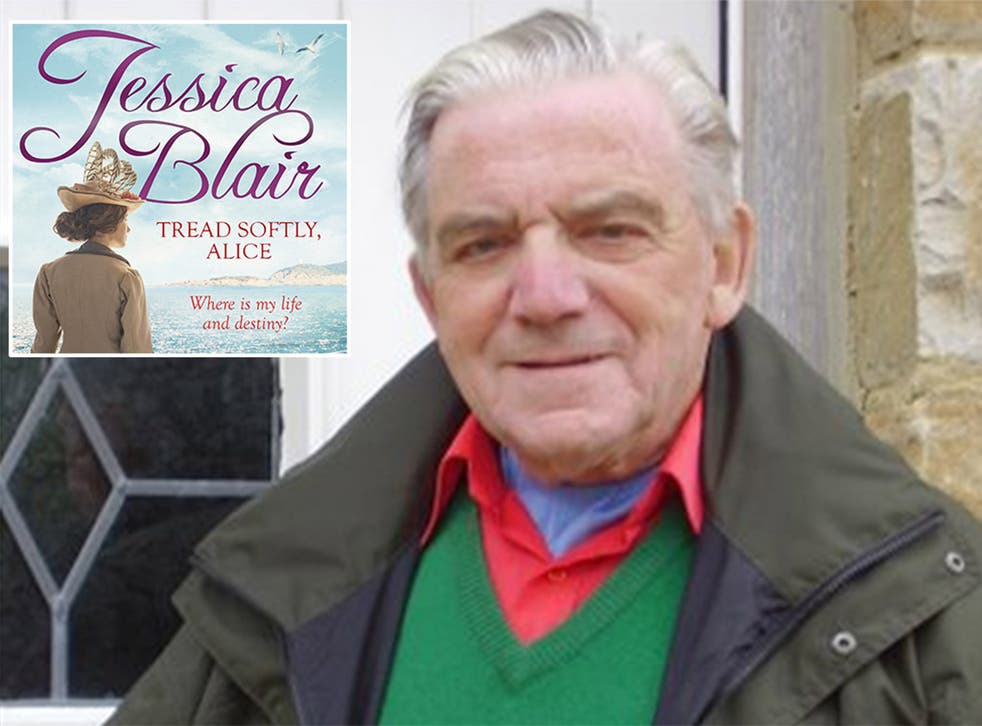 Jessica Blair's 25th novel is out today, ready to delight her fans, who have so far snapped up somewhere in the region of half a million copies of her hugely popular period romances.
What a lot of Jessica's readership might not know, however, is that "she" is 92-year-old Bill Spence, former Lancaster bomber aircrew who flew 36 missions over enemy territory during the Second World War.
At his home in Ampleforth, on the edge of the North York Moors National Park, Bill never fails to be delighted when his "secret" gets out.
"I was on holiday in Scotland a while back and I went into the local library with a few promotional materials," he says. "I never leave home without a few leaflets, and I asked if they'd heard of my books. They were like, 'Jessica Blair! We had no idea you were a man! Everybody here loves your novels!'."
That's the usual response, although there have been a few people miffed that their favourite Catherine Cookson-style author isn't quite what she seems. "My daughter saw someone reading a Jessica Blair novel and told her that the author was her father. She closed the book and declared that she wasn't going to read any more," says Bill, laughing.
Culture news in pictures

Show all 33
So how did Bill Spence come to be Jessica Blair? Jessica's biography in her books reads simply "Jessica Blair grew up in Middlesbrough, trained as a teacher and now lives in Ampleforth. She became a full-time writer in 1977 and has written more than 50 books under various pseudonyms."
Which, aside from the gender-specific pronouns, is spot on. Bill was indeed born in the north-east in 1923, and he did train as a teacher. Then Bill signed up for the RAF and became a bomb-aimer on Lancasters. He flew missions into Germany, France and Norway.
"I suppose I saw a lot of action," he says. "After the war there wasn't much call for a bomb-aimer. I spent a while with the RAF after the war, and never really got into teaching. I was bitten by the writing bug."
After publishing short stories and articles for newspapers and magazines, Bill released his first book in 1959. Dark Hell was a war novel which drew on his experiences. He chose one of his middle names for his byline of Duncan Spence, and began a writing career that has seen him adopt many different guises.
"After the first novel, I really wanted to get into Westerns," he says. "I wrote under the names Jim Bowden, Floyd Rogers and Kirk Ford, and did 30-odd Westerns."
But it was his love of local history and a fascination with the whaling industry that once dominated nearby Whitby that set him on the road to his most successful incarnation, Jessica Blair. In 1980, under his own name, Bill had a book out called Harpooned, a history of whaling.
He says, "I'd done all this research, so I started putting together a historical novel about the subject, and eventually that became my first Jessica Blair book, The Red Shawl."
Bill was contacted by Piatkus – then an independent publisher, now part of Little, Brown. It liked the book, and its female lead character, but had just one problem – its author was a 70-year-old man, not usually the sort of person who wrote romantic sagas.
"They asked me if I'd mind it if it was published as though it had been written by a woman," says Bill. "They came up with the name Jessica Blair. I didn't mind at all – I've had books out under all sorts of names. I can see why they did it. Though I do have quite a few male readers as well!"
That was in 1993, and tomorrow the 25th Jessica Blair novel, Tread Softly, Alice hits the shelves. It's a tale, says Bill, of a woman in love with two brothers, set against a backdrop of the Siege of Mafeking, the North Yorkshire countryside and the Scottish Borders.
Bill says he got an insight into the female psyche thanks to his wife Joan, who died in 1999. He says, "She'd say things like, 'Oh, a woman wouldn't think like that or do this, she'd do that instead'. Now I ask my daughters for advice as they're all grown up."
Although he'll turn 93 in April, Bill has no plans to retire Jessica. He's currently finishing the 26th Blair novel, due for publication next year. After all, her fans, male and female, would be aghast if she simply stopped.
Join our new commenting forum
Join thought-provoking conversations, follow other Independent readers and see their replies