A secret Ted Bundy book is being re-published – here's why it currently changes hands for up to $1,000 a copy
One woman's chilling account of her six-year relationship with Ted Bundy is back on the shelves, after becoming a cult classic among those fascinated by one of America's most notorious serial killers
Monday 06 January 2020 08:43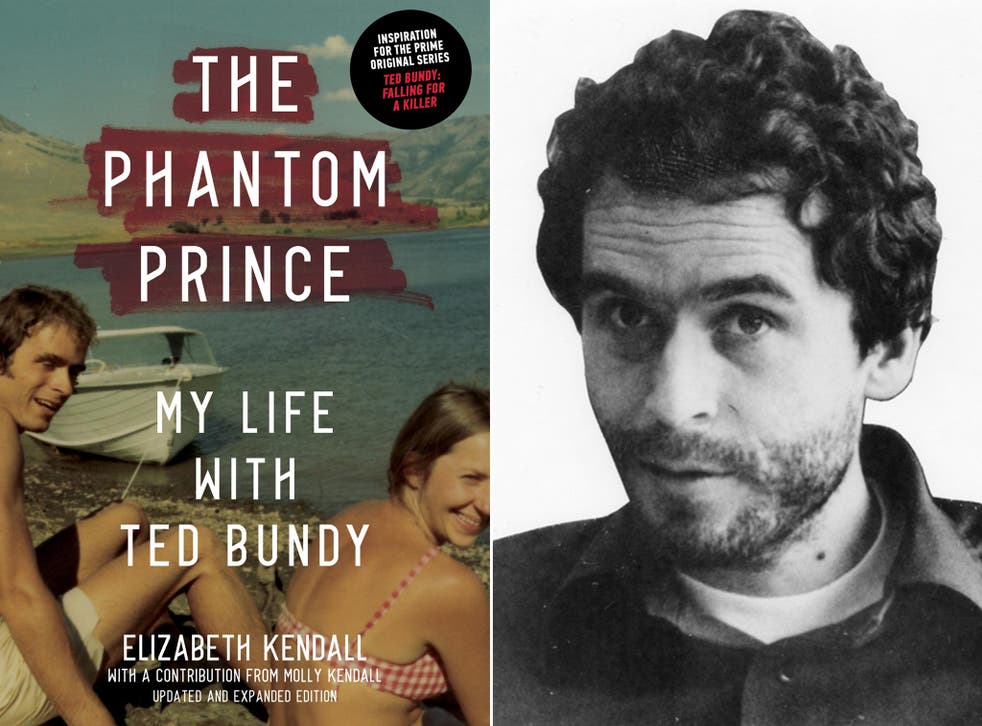 One evening in October 1969, Elizabeth Kendall went to a bar in Seattle with her friend Angie. Kendall had just received a parking ticket, which had left her – a divorced mother of one – upset. In a counter-intuitive move, Angie's roommate's boyfriend had suggested she go out to celebrate the ticket, rather than lament it.
At the Sandpaper Tavern, two men invited Kendall to dance. One of them was a "tall, sandy-haired" stranger, while the other "turned out to be a creep". Luckily for Kendall – she thought – the sandy-haired man was still there, providing her with the perfect escape.
She went back to his table, chatted with him more, and soon marvelled at their "incredible" chemistry. "As I watched his handsome face while he went on about places to go and things to see, I was already planning the wedding and naming the kids," she would later write in her memoir. "He was telling me that he missed having a kitchen because he loved to cook. Perfect. My prince."
That "prince" was Robert Theodore Bundy. Years later, Bundy, known to Kendall and to the public as Ted, would be revealed as one of America's most infamous serial murderers, having killed at least 30 women and girls across seven states.
Kendall was in a relationship with Bundy for six years during his crime spree – though she quickly suspected that her boyfriend might be connected to the string of murders unfolding around them. Twice, she called the police on him. Twice, the authorities told her she had nothing to worry about. So she kept on loving him, letting him into her life as well as that of her daughter Molly, whom he partly raised.
Books of the decade

Show all 40
Her suspicions were right, and in 1981, two years after Bundy was found guilty of murder in Florida – and eight years before his execution by electrocution – Kendall wrote a book telling her side of the Bundy story, titled The Phantom Prince: My Life with Ted Bundy.
The original edition of The Phantom Prince, published by Madrona Publishers, a Seattle-based imprint, has long been out of print. On Amazon, it has become a sought-after item, with some of the cheaper copies beginning at $98.98 (£76) – and several fetching around $200. One especially expensive specimen, deemed to be in an "acceptable" state, is for sale at $999.99.
At the New York Public Library, the sole copy of The Phantom Prince is available only upon request. The book must not leave the premises and can only be read in a dedicated room, where it is held for just a few days. Bags and coats are banned but laptops, notebooks and pens are allowed in.
Soon, The Phantom Prince is about to become much less elusive. The book is being reprinted, with additional elements, by Abrams Books, a New York City-based publisher. Some might wonder whether the world truly needs yet another Bundy exposé, when 2019 already brought us Extremely Wicked, Shockingly Evil, and Vile, the Netflix film starring Zac Efron as the serial killer, and Conversations with a Killer: The Ted Bundy Tapes, a true-crime documentary series.
Yet it's apparent from the very first line of The Phantom Prince to Molly's final chapter (one of the additions made to the book's new version) that Kendall's voice, as well as that of her daughter, are needed.
Paradoxically, as the notoriety of a serial killer builds over time, the true horror of their crimes can fade from public consciousness. Only by reckoning with the realities of the lives they took or forever distorted can we find some sense in the true-crime frenzy dominating our cultural output.
For Michael Sand, a vice president and publisher at Abrams who acquired the rights to The Phantom Prince, Kendall's narrative remains "as stirring today" as it was when it was first published almost 40 years ago. Kendall herself explains in the updated edition of her memoir that it was the Zac Efron film, Extremely Wicked, Shockingly Evil, and Vile, which convinced her it was time to tell her story again.
"It was well directed and well acted," she writes of the movie. "We [Kendall and her daughter] were left with the feeling that Zac Efron and Lily Collins [who plays Kendall] got it right. Even so, during the filmmaking process, we realised that with the dramatisation of a true story, things must be omitted, condensed, or combined to help the story fit within time constraints. Molly and I decided that it was essential that we tell our story in our own words as we experienced it, which was why we decided to issue this second edition of The Phantom Prince."
Kendall wrote a new introduction as well as a new afterword for the book, while Molly wrote an entire chapter documenting her own relationship with Bundy. That chapter, which marks the first time Molly has spoken out publicly about Bundy, is perhaps the most compelling and the most poignant part of The Phantom Prince. Molly, a gifted writer, vividly describes the love she felt for Bundy when he became part of her family, followed by the agony of realising who he truly was.
As a girl, she recounts regarding him as a hero – an inevitability, since Bundy, according to both Kendall and Molly, had an uncanny ability to gain others' trust, admiration, and love. Molly then recalls being sexually abused by Bundy at the age of seven, after which she "no longer trusted Ted to act correctly towards [her]". Learning about Bundy's crimes, she writes, made her lose faith in other human beings as well as the divine.
The Phantom Prince is filled with surreal scenes – Bundy joking about his own crimes with Kendall before she knew he was their perpetrator, Bundy catching a falling item behind his back without even turning to look at it, "like he had eyes in the back of his head", Bundy running to tackle a man who had just stolen a woman's purse at a mall. "You know why he saw it?" Molly writes. "Because he was watching. He must have been watching her. Like a predator watches prey."
The mother and daughter talk candidly about the cognitive dissonance separating their experiences of Bundy from his real identity, and the toll that discrepancy took on their lives for years after his murder convictions. Kendall is a recovering alcoholic with decades of sobriety under her belt, while Molly, who "tried to drown [her] grief in alcohol, drugs, smoking, and reckless behaviour of all kinds" has been sober for 13 years.
In her new afterword, Kendall acknowledges the "cringeworthy" parts of her memoir as it was published in 1981, saying she was still in denial at the time of its release. "I still cared deeply for Ted when I wrote the original book," she admits in her new introduction.
"It took years of work for me to accept who he was and what he had done. I still felt lingering shame that I had loved Ted Bundy. It was healing for me when women started telling their stories of sexual violence and assault as part of the #MeToo movement. I could relate to keeping experiences secret for fear of being judged."
The Phantom Prince is being released ahead of a new Amazon Prime series titled Ted Bundy: Falling for a Killer, in which Kendall and Molly both speak in front of the camera. The idea behind the project is to tell the Bundy story through the prism of the sexual revolution of the Seventies – acknowledging the profound misogyny behind his crimes. This is perhaps the only Bundy content still needed. Whether in writing or in person, it's high time we hear the women speak.
'The Phantom Prince: My Life with Ted Bundy, Updated and Expanded Edition' by Elizabeth Kendall, with a contribution by Molly Kendall, is published 7 January (Abrams Press, £19.99/$17.50)
Register for free to continue reading
Registration is a free and easy way to support our truly independent journalism
By registering, you will also enjoy limited access to Premium articles, exclusive newsletters, commenting, and virtual events with our leading journalists
Already have an account? sign in