Christmas 2015: The top 15 books in fiction
Here are some of 2015's finest books to fire the imagination, engage the grey matter and invigorate the spirit over the festive period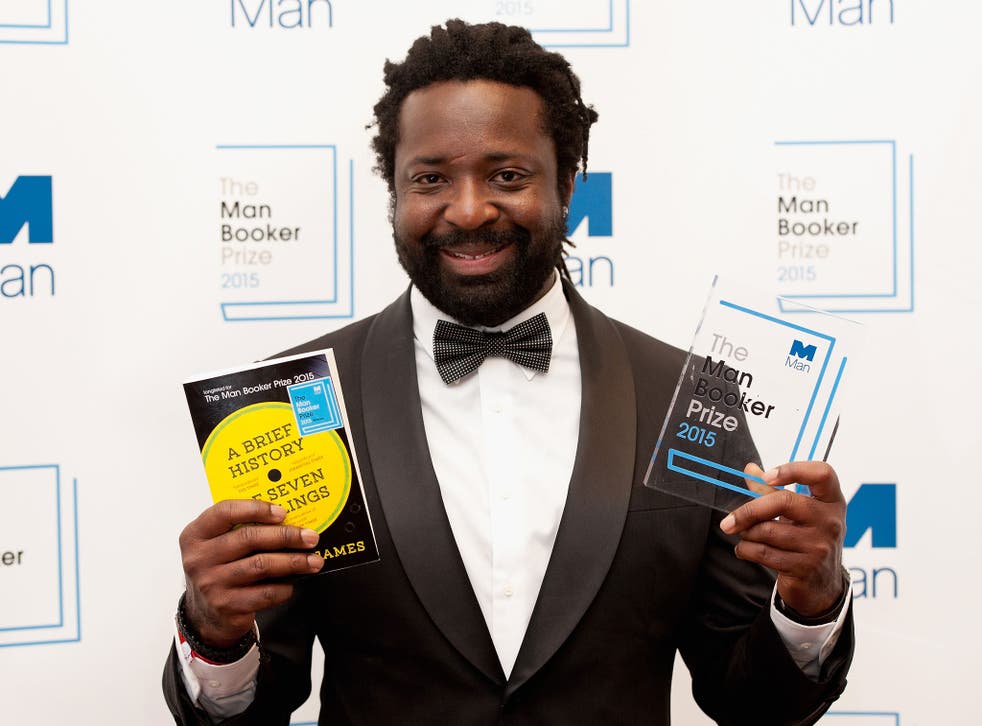 Writing good literature is not, even for the grandest of wordsmiths, a foregone conclusion. Some starry names gave us workaday novels while Morrissey showed us how difficult it is to write a good novel with his spectacularly bad one, List of the Lost. Harper Lee, meanwhile, released a first draft of the much-heralded Go Set a Watchman, which showed its incomplete journey from work-in-progress to polished end product.
Still, there was also considerable brilliance in 2015. Lawrence Osborne's Hunters in the Dark (Chatto & Windus, £14.99) was among the biggest and best surprises for me. We are taken on a journey, across Cambodia and into the quietly-languishing heart of Robert Grieve, a consummate passive observer brushing up against dark new worlds. It shines with intrigue, with investigations into the nature of the non-rational, and evil, wrapped up in taut plotting. Anne Enright's The Green Road (Jonathan Cape, £16.99), about one Irish family, confronts all that is essential: love, death, mothers and our own flawed selves. It is written with a kind of tenderness, beauty and insight that transmogrifies humdrum experience into the epiphanic and back again. Another intricate family story is Tessa Hadley's The Past (Jonathan Cape, £16.99), which draws sibling love and rivalries with as much gentle satire as poignancy. Lauren Groff's Fates and Furies (William Heinemann, £14.99), captures the vagaries of passion and marraige in ebullient prose; lyricism comes in heaps in Sarah Moss's Signs for Lost Children (Granta, £12.99) and is a pleasure to read despite its flagging marriage.
Culture news in pictures

Show all 33
One reissued novella shimmers above so much of the new fiction. Reunion by Fred Uhlman (Vintage Classics, £7.99) is a story of two German boys in 1932, one of whom happens to be Jewish. Their friendship, as short-lived as it is ardent, contains the savagery and betrayal of the nation to come, but also an untainted idealism that brings a lump to the throat in its final line. At 80 pages it is both too short, and epic.
Two other novellas of note: Thirteen Ways of Looking by Colum McCann (Bloomsbury, £16.99) about a crime, and ways of looking, as we follow a distinguished old man up to the moment of his death; Kent Haruf's Our Souls at Night (Picador, £12.99), which is so winning in its pared-down portrait of two old souls, reviving each other through love.
State-of-the-nation novels came thick and fast, with Jonathan Franzen taking up position as the distiller of contemporary US life with Purity and Jonathan Coe, a British counterpart, with Number 11. I felt that others did it better, namely The Mark and the Void (Hamish Hamilton, £12.99) in which Paul Murray gives us the Irish banking crisis through the eyes of his French anti-hero, a (not quite) soulless banker and today's Everyman. Sharp analysis of the modern-day psyche underpins this comedy about life, and fiction. To be commended for its wit, and for wearing its intelligence lightly. For the state of America, Benjamin Markovits's You Don't Have to Live Like This (Faber, 14.99) is worthy of mention. The disenchanted Everyman here is an US academic slumming it at Aberystwyth University until a charismatic friend (and political hopeful) offers welcome distraction: to help regenerate a down-at-heel neighbourhood of Detroit and, in so doing, create a microcosm of a brand new, cuddly, multicultural America. Things don't go according to plan, obviously, but there is astute observation on race, politics, love and human nature.
From the real to the fantastical, Kazuo Ishiguro's novel of magic mists, Arthurian legend, fractured memory and the aftermath of war, The Buried Giant (Faber, £20), may be imperfect but it is also mesmerising. Pat Barker's Noonday (Hamish Hamilton, £18.99) marked the end of another war trilogy which shows no end to her talent in describing how conflicts rupture the soul. Another veteran returning to a favourite subject with freshness was Margaret Atwood. Her The Heart Goes Last (Bloomsbury, £18.99) sees a married couple negotiating with a dystopia which has more than a chilling touch of Stepford.
Marlon James proved that literary risks pay off with his flamboyantly edgy A Brief History of Seven Killings (Oneworld, £8.99). An epic in vernacular on gangland violence and political corruption, it turned him into the first Jamaican to win the Man Booker Prize. A handsome limited edition is out in time for Christmas. Finally, Little Sister Death (Faber, £12.99) by William Gay, is a ghost story in the "Tennessee Gothic" tradition but also, like several of these books, it is about the price a writer must pay for the story.
Register for free to continue reading
Registration is a free and easy way to support our truly independent journalism
By registering, you will also enjoy limited access to Premium articles, exclusive newsletters, commenting, and virtual events with our leading journalists
Already have an account? sign in
Register for free to continue reading
Registration is a free and easy way to support our truly independent journalism
By registering, you will also enjoy limited access to Premium articles, exclusive newsletters, commenting, and virtual events with our leading journalists
Already have an account? sign in
Join our new commenting forum
Join thought-provoking conversations, follow other Independent readers and see their replies