The best of next year: 2014 book preview
Literary Editor Katy Guest takes a look at what the next 12 months offer the avid reader
Katy Guest
Sunday 29 December 2013 01:00 Comments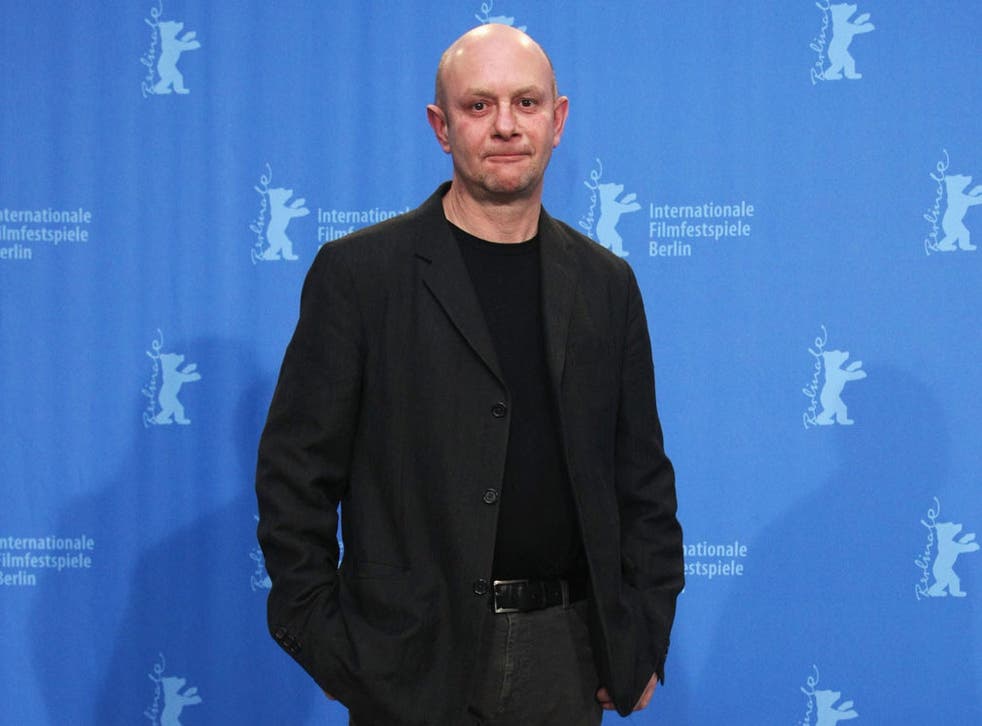 Barely are the end of year Christmas round-ups rounded up, and already 2014 looks exciting. Look out in these pages in January for more about The Thing About December by the 2013 Man Booker long-listed author Donal Ryan (Doubleday Ireland) and a debut writer, Hanya Yanagihara, whose The People in the Trees (Atlantic) has received rave reviews in the States, including from Paul Theroux and Sarah Waters.
Loosely based on the true story of the Nobel Prize-winning biologist Dr Daniel Carleton Gajdusek, the story about a 1950s anthropologist and a "lost tribe" is informed by her work on Condé Nast Traveler. Books by well-known authors include Barracuda, by the author of The Slap Christos Tsiolkas (Atlantic); Helen Dunmore's The Lie (Hutchinson) The Last Days of Anna Madrigal, by Armistead Maupin (Doubleday) and White Beech: The Rainforest Years by Germaine Greer (Bloomsbury). To mark the anniversary of the First World War, Penguin will republish all of Pat Barker's Regeneration trilogy as a single volume, as well as Mark Bostridge's The Fateful Year: England 1914.
February sees the publication of Hanif Kureishi's The Last Word (Faber & Faber), about a fading, Indian-born writer and his young biographer, and In the Wolf's Mouth, by Adam Foulds, one of Granta's Young British Writers 2013 (Jonathan Cape). Lynne Truss brings out her first novel in 10 years, Cat Out of Hell, with the literary horror imprint Hammer – we're promised "clever references and witty lines, even the odd grammar joke" – and Joanne Harris (Chocolat, etc) will publish The Gospel of Loki (Gollancz) just in time for Ragnarok – the date in February 2014 on which the Vikings predicted the world will end. Fans of Tom Rob Smith (Child 44) should look out for The Farm (Simon & Schuster). In non-fiction, there is Lives in Writing, a collection of essays on writers by David Lodge (Vintage), and The News: A User's Manual by Alain de Botton (Hamish Hamilton). The book of the month could be Helen Walsh's (Brass, Once Upon a Time in England) The Lemon Grove (Tinder Press), about marriage, female desire, and raising other people's children, set in a villa in Mallorca. It is definitely not an easy holiday read.
March sees the release of three books by famously magnificent female novelists, and one by a debut male. All the Rage, by AL Kennedy (Cape) is a collection of typically sad and affecting short stories; Anita Shreve's The Lives of Stella Bain (Little Brown) begins with a woman waking up in a field hospital with no memory of anything but her name; Frog Music, by the Man Booker-shortlisted (for Room) Emma Donoghue (Picador) is set in 19th- century San Francisco. Radio 4's James Naughtie branches out into fiction with "a sophisticated political spy thriller" called The Madness of July (Head of Zeus). He promised The Independent on Sunday "spies, ministers [and] the political world of the Seventies".
Another broadcaster turned author has his first novel out in April. Shot Through the Heart, by the former Channel 4 Culture Editor Matt Cain (Pan), is set in Hollywood and stars a "beautiful film goddess". "When Mia meets Leo, the sparks fly. But is dating a paparazzi the biggest mistake of her life?" A rather different prospect from A God in Every Stone by the Orange-shortlisted author Kamila Shamsie (Bloomsbury): "A powerful story of friendship, injustice, love and betrayal … carries you across the globe, into the heart of empires fallen and conquered, reminding us that we all have our place in the chaos of history". Alex Through the Looking-Glass: How Life Reflects Numbers and Numbers Reflect Life by Alex Bellos (Bloomsbury) is the non-fiction title of the summer for the geek in all of us.
May's non-fiction includes The Vagenda, by Rhiannon Lucy Cosslett and Holly Baxter (Random House) – the book of the blog – and A Curious Career by Lynn Barber (Bloomsbury) – the book of the career of the ferocious interviewer: what happens, she says, when a nosy child grows up to find her perfect job. The historian and MP Kwasi Kwarteng looks at War and Gold: A Five-Hundred-Year History of Empires, Adventures and Debt (Bloomsbury). Sadie Jones's novel Fallout (Random House) is a story of love, loyalty, danger, and a radical theatre company.
For me, Joshua Ferris's Then We Came to the End was one of the most memorable novels of the Noughties – a tuning fork that perfectly caught the pitch of a decade – so I can't wait to read his To Rise Again at a Decent Hour (Viking) in June. A 40-year-old dentist is appalled when Facebook and Twitter accounts appear in his name –more so when they appear to show a better, online version of himself. It's about "the meaning of life, the certainty of death, and the importance of good oral hygiene", apparently. June is also the publication date of I am China by the Granta YBN Xiaolu Guo (Random House). A translator in London unravels the love story of two Chinese lovers, one of them now an exiled musician.
You'll have to wait until July for The Emperor Waltz by the magnificent Philip Hensher (Fourth Estate). The blurb calls it "a single novel with three narrative strands: fourth-century Rome, 1920s Germany, and 1980s London." Hensher tells me that "it's about the way that ideas spread. Small group is persecuted; their ideas get heard about; some others pick them up; suddenly everyone thinks exactly the same ... There's a lot about teapots and anti-Semitism and people dancing in their underpants on bookshop counters and cranky religious cults wearing purple robes and eating nothing but garlic and people being stomped to death by heifers and a girl with red hair who crops up in every historical episode." I cannot wait. Also in August is a tantalisingly untitled new novel from Ali Smith (Hamish Hamilton), and in "autumn" we're promised Not That Kind of Girl: A Young Woman Tells You What She's Learned, by Lena Dunham (4th Estate).
Details of September books are hard to come by, but there will definitely be one by Nick Hornby (Viking) and a new one called The Paying Guests by Sarah Waters (Virago), set in a large household in 1922 London. October will bring us a new novel by Colm Toibin, Nora Webster (Viking), set in 1960s Ireland, as a young mother struggles to make a life for herself and her sons after the death of the love of her life.
The latest novel by the 2012 Nobel Prize-winning writer Mo Yan will be published in the UK in November. Frog (Hamish Hamilton) has a midwife in a rural community finding herself at the blunt end of the government's one-child policy. Finally, a new novel by Rose Tremain is always an event. All I know about The American Lover is that it will be published in November, by Random House, and that it will probably be brilliant.
Register for free to continue reading
Registration is a free and easy way to support our truly independent journalism
By registering, you will also enjoy limited access to Premium articles, exclusive newsletters, commenting, and virtual events with our leading journalists
Already have an account? sign in
Join our new commenting forum
Join thought-provoking conversations, follow other Independent readers and see their replies