Christmas 2015: The top 11 short stories
Here are some of 2015's finest books to fire the imagination, engage the grey matter and invigorate the spirit over the festive period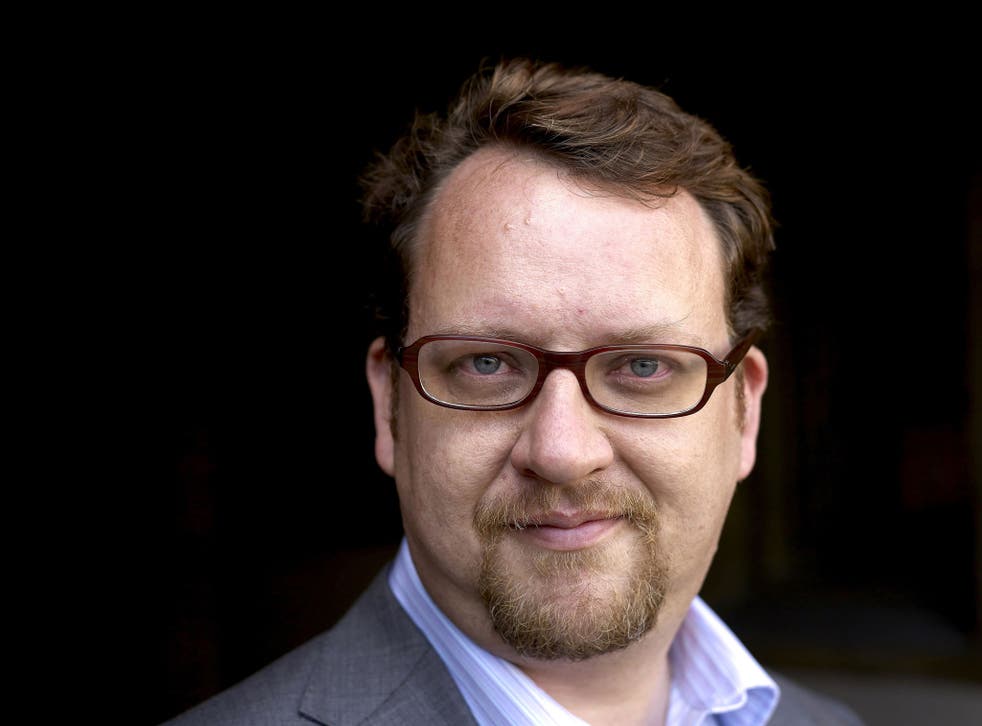 It's been a big year for anthologies and few come bigger than The Penguin Book of the British Short Story. Philip Hensher's introduction is spiky and thought-provoking and Volume I: From Daniel Defoe to John Buchan and Volume II: From P.G. Wodehouse to Zadie Smith (Penguin Classic, £25 each) offer readers the chance to enjoy the varieties and mutations of British stories across four centuries. New American Stories (Granta, 14.99) is a snapshot of the last decade from across the pond, edited by Ben Marcus. I made a beeline for Denis Johnson's contribution, then Don DeLillo's, but there's memorable work by lesser-known writers too, like Joy Williams and Robert Coover, whose "Going for a Beer" is three pages of compressed genius.
Helen Simpson is a baffling omission from the Penguin anthology because her sixth collection, Cockfosters (Jonathan Cape, £15.99), exhibits the wit and tenderness that makes her one of our best story writers. In the title story, two women discuss ageing on a tube journey to the end of the line, "Moscow" is an unsettling curio and "Berlin" a kaleidoscopic meditation on marriage, mortality and opera. Adam Johnson's Fortune Smiles (Double Day, £16.99) takes place in a near future where everything is a little brighter, faster and sadder. In "Nirvana", a paralysed woman finds solace in Kurt Cobain's voice, while her husband brings an assassinated president back to life as a hologram. "Everything I had, everything I was, none of it exists here," says a North Korean who defects to Seoul in the title story which confirms Johnson's talent.
Culture news in pictures

Show all 33
"Words were stories in themselves," says one protagonist in Ali Smith's Public Library (Hamish Hamilton, £16.99). Here eight stories are intermingled with personal testimonies about libraries from Smith's friends and colleagues. It makes for an important book because, while library closures are lamented between stories, Smith's characters yearn for a better world. Just as innovative and relevant are the portraits of love, sex and family in Janice Galloway's Jellyfish (Freight Books, £12.99), which begins with a mother sensing her little boy moving away from her as he prepares to start school.
Like Galloway, Stuart Evers presents characters at pivotal moments and, in his second collection, Your Father Sends His Love (Picador, £12.99), he too writes movingly about parenthood, from the perspectives of parents and their offspring, especially in the title story - a fictionalised account of the troubled relationship between Bob Monkhouse and his son. Among the year's debuts, two stood out for their originality: the hilarious, mesmerising stories in Claire-Louise Bennett's Pond (Fitzcarraldo Editions, £10.99) are all narrated by the same unnamed woman, while in Don't Try This At Home (& Other Stories, £10) Angela Readman fuses surrealism with feeling to explosive effect.
The Chileans in Alejandro Zambra's My Documents (Translated by Megan McDowell, Fitzcarraldo Editions, £12.99) describe life before and after the fall of Augusto Pinochet's regime. "Camilo", a story of friendship, football and exile, is typical of Zambra's ability to dramatise individual responses to history in intimate and ingenious ways. Several stories in Lucia Berlin's A Manual for Cleaning Women (Picador, £16.99) are set in Latin America while others take readers inside the laundromats, jails and households of the US. Some characters reappear throughout, others are glimpsed once and haunt our imaginations, and Berlin captures an immense range of experience in these 43 perfectly-crafted tales. If I must recommend one collection above all others, it's this beauty. Berlin died in 2004, having never reached the readership she deserved during her lifetime, but her stories have the power to make us look anew at our own lives.
Register for free to continue reading
Registration is a free and easy way to support our truly independent journalism
By registering, you will also enjoy limited access to Premium articles, exclusive newsletters, commenting, and virtual events with our leading journalists
Already have an account? sign in
Register for free to continue reading
Registration is a free and easy way to support our truly independent journalism
By registering, you will also enjoy limited access to Premium articles, exclusive newsletters, commenting, and virtual events with our leading journalists
Already have an account? sign in
Join our new commenting forum
Join thought-provoking conversations, follow other Independent readers and see their replies