Christmas 2015: The best 9 books in sport
Here are some of 2015's finest books to fire the imagination, engage the grey matter and invigorate the spirit over the festive period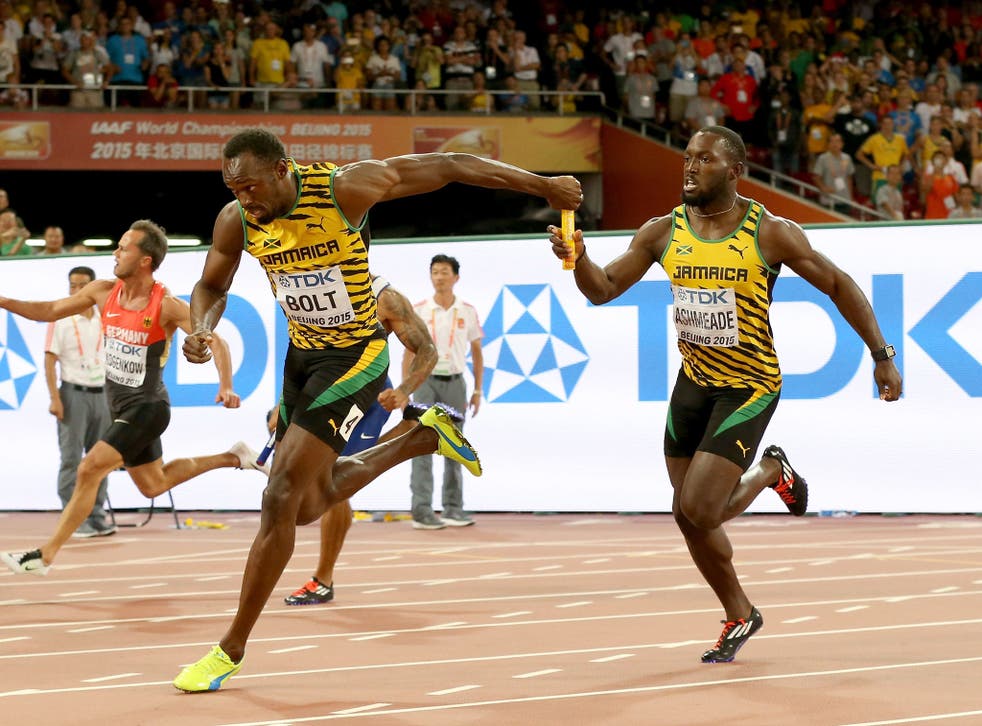 The world of athletics has been in turmoil thanks to recent revelations about Russian doping. They came too recently to figure in publishers' Christmas lists, but there were several excellent books about running this year, most impressive of which was The Bolt Supremacy: Inside Jamaica's Sprint Factory (Yellow Jersey, £18.99), Richard Moore's exploration of why one Caribbean island produces so many world-class sprinters.
Not far behind was Ed Caesar's Two Hours: The Quest to Run the Impossible Marathon (Viking, £16.99), which did a similar job on the Kenyan set-up while centring itself on the race's possibly delusional two-hour mark. And for a more maverick take, in The Way of the Runner: A Journey into the Fabled World of Japanese Running (Faber & Faber, £14.99), Adharanand Finn infiltrates the sport of ekiden, the long-distance relay races with which Japan is obsessed.
Culture news in pictures

Show all 33
As sporting obsessions go, the West Indian preoccupation with producing the fastest bowlers cricket had to offer was surely one of the most fruitful. The subtitle to Simon Lister's terrific Fire in Babylon: How the West Indies Cricket Team Brought a People to its Feet (Yellow Jersey, £18.99) might have carried on "...and the rest of cricket to its knees".
A more domestic recommendation is Summer's Crown: The Story of Cricket's County Championship (Fairfield Books, £20) Stephen Chalke's beautifully produced labour of love about a competition that has just celebrated its 125th year. Another highly commended labour of love is Richard Austen's At the Festival: Racing to Glory at Cheltenham in March (Sports Books, £20), a heartfelt tribute to one of horse racing's greatest occasions.
It hasn't been a vintage year for football books, but for Liverpool and England fans at the very least, Steven Gerrard: My Story (Michael Joseph, £20, written with Donald McRae) is required reading – an unflinchingly honest look at a career that won Gerrard the admiration and respect of just about everyone in the game.
Gerrard may be thinking of moving into the dugout, in which case his own required reading is Living On The Volcano: The Secrets of Surviving as a Football Manager (Century, £16.99). Michael Calvin consults 20 of the poor blighters on the trials and tribulations of football's boss classes. There are lighter delights to be had in The Heyday of the Football Annual: Post-war to Premiership (Constable, £19.99), in which Ian Preece and Doug Cheeseman chronicle the jaunty world depicted in the books that football-mad lads received from Santa in Christmases past.
Register for free to continue reading
Registration is a free and easy way to support our truly independent journalism
By registering, you will also enjoy limited access to Premium articles, exclusive newsletters, commenting, and virtual events with our leading journalists
Already have an account? sign in
Register for free to continue reading
Registration is a free and easy way to support our truly independent journalism
By registering, you will also enjoy limited access to Premium articles, exclusive newsletters, commenting, and virtual events with our leading journalists
Already have an account? sign in
Join our new commenting forum
Join thought-provoking conversations, follow other Independent readers and see their replies