The best summer reads: 12 books for children
Sunshine! Holidays! Polar bears!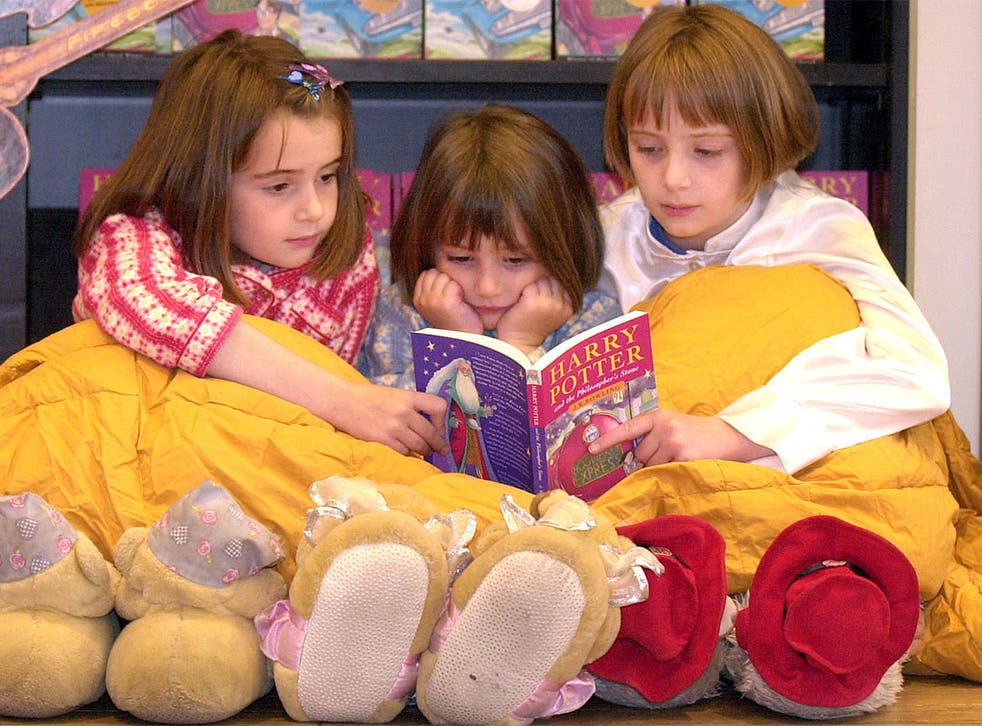 Nursery rhymes are still the best children's poetry ever, so Tony's Ross's two small illustrated board books, Bedtime Rhymes and Playtime Rhymes (Andersen, £5.99 each) offer excellent value. Also included, a QR code on the back cover which, when scanned, accesses audio rhymes for those who have forgotten the tunes. Ross remains on typically jubilant form, with only Jack out of all his pictured characters looking miserable after falling down the hill.
Sean Taylor's It's a Groovy World, Alfredo! (Walker, £11.99, hardback) is a more hectic affair. Vibrantly illustrated by Chris Garbutt, it tells how Alfredo, a weirdly shaped frog, is invited to a birthday party where there will be disco dancing. Since all he can do is jump, he is about to decline. Then his friend, Marty, a psychedelic-looking fly, takes matters in hand.
Lessons in the shimmy-shammy shuffle and the speedy heebie-jeebies follow, until Alfredo finally takes to the floor and inadvertently invents a catchy new dance, the jump-jump-jumping jive.
Ross Collins also comes up with the goods in There's a Bear on My Chair (Nosy Crow, £9.99, hardback). On each page an increasingly irritated mouse complains in rhyme about a vast polar bear occupying the only chair in the room. Mouse tries everything he can to dislodge this mild but obstinate animal, who only moves away after almost every conceivable rhyme for "bear", Dr Seuss-style, has been exhausted.
But after returning to his igloo, who do you think Bear finds now occupying his bed? Infants who already know something about closely guarding personal possessions should particularly enjoy this simple but beguiling story. All great fun.
So too is Michael Foreman's The Little Bookshop and the Origami Army! (Andersen, £11.99, hardback). One of the great British illustrators, Foreman comes out strongly this time for endangered booksellers and libraries. Both are saved here by Origami Girl, who is formed from newspaper and can summon popular fictional characters from children's books into real life.
Once besieged by Alice, Pooh Bear, Toad of Toad Hall, and many others, the local Mayor tears up his plans for a new supermarket and the bookshop stays. Children from bookish homes might particularly enjoy spotting expertly re-draughted old favourites enjoying a new innings on these pages.
For beginner readers, Alex T Smith's Claude: Lights! Camera! Action! (Hodder, £8.99, hardback) is a wonderfully zany exercise in surreal humour. Generously illustrated on every page, it describes the further adventures of British publishing's weirdest couple – Claude, a talking dog who likes dressing up, and his intimate friend Sir Bobblysock who is just that – a striped sock with powers of speech and movement. Hearing a commotion in their local street, the pair end up involved with making a film starring a gorilla wearing a wig.
With text and pictures vying with each other for the best jokes, this is seriously funny stuff. Kjartan Poskitt's Borgon the Axeboy series also offers plenty of humour while telling a good story too. In this latest instalment, The Whispering Temple (Faber, £5.99, paperback) young Borgon, described as a barbarian extraordinaire, stumbles across an abandoned temple in the company of his friends, savages Hunjah and Mungoid. Much action follows, with Philip Reeve's line drawings greatly adding to the enjoyment.
More sedate but still with excellent jokes, Vivian French's A Horse Called Dora (Hodder, £4.99, paperback) is the latest instalment in her Knight in Training series and is comically illustrated in black and white by David Melling. Rookie squire Sam J Butterbiggins and his young cousin Princess Prunella are required to escort a warthog called Horace back to his owner. Set in the past indefinite, with strange beasts sharing space with more conventional animals, this is skilled storytelling.
But for non-stop action, with print fonts changing almost on every page and enough incredible creatures to satisfy even their greatest fans, go to Steve Cole's Stop Those Monsters! (Simon & Schuster, £6.99, paperback). Young Bob, unexpectedly transported to a land of monsters, is helped to escape by three new friends, one of whom looks like a giant hamster, another is a Gorgon who has forgotten how to turn people into stone, while the third "looked as if a child had fallen into a monster dressing-up box and made several bad decisions". Jim Field's explosive black and white illustrations add to the mixture in what turns out to be a surprisingly gripping, as well as frequently hilarious tale.
For older readers, Philip Womack has now come up with The King's Shadow (Troika, £6.99, paperback), the second part of his fantasy trilogy The Darkening Path. New readers should have no difficulty in latching on to this electrifying tale of portals into different magical worlds, high in treachery and menacing adversaries.
Fairies also crop up in Emma Carroll's fine In Darkling Wood (Faber, £6.99, paperback). Alice, on the cusp of adolescence, is unwillingly staying with her grandmother in the country while her young brother remains desperately ill at home. The old lady wants to cut down a wood opposite her house, but Alice is told by a strange girl who she meets there that this would bring disaster on everyone because the resident fairies, only briefly glimpsed, would take their revenge. Another story, told in tandem, is set in the same house in 1918. Both converge in a cleverly constructed and satisfying climax.
Karen McCombie's Catching Falling Stars (Scholastic, £6.99, paperback) is set in 1941. Teenage Gloria, always known as Glory, is evacuated to a small and apparently hostile village miles away from her London home. Matters are further complicated by her having to look after her younger brother Rich, who has special needs. Fiercely protective, Glory battles on alone until, in true Silas Marner fashion, the grumpy female ex-teacher with whom they are billeted suddenly turns nice and loving. The story finishes in a rush of reconciliation that might well have some readers dashing away the odd tear.
No such emotional luxuries in Rosie Rowell's Almost Grace (Hot Key, £6.99 paperback). In post-apartheid South Africa, rebellious teenager, Grace, is still fighting anorexia while away on a break with other equally comfortably off friends. She picks up an older man when she is drunk at a party and brings him back to her shared weekend house. He has a nice line in home-spun philosophy, and Grace falls for it until ugly realities intrude. Tautly written, and making good use of a less familiar terrain in young adult writing, this novel demands to be read. Its author, South African born but now living in the UK, has recently won the Branford Boase award with her first book Leopold Blue. Watch out for her next!
Register for free to continue reading
Registration is a free and easy way to support our truly independent journalism
By registering, you will also enjoy limited access to Premium articles, exclusive newsletters, commenting, and virtual events with our leading journalists
Already have an account? sign in
Register for free to continue reading
Registration is a free and easy way to support our truly independent journalism
By registering, you will also enjoy limited access to Premium articles, exclusive newsletters, commenting, and virtual events with our leading journalists
Already have an account? sign in
Join our new commenting forum
Join thought-provoking conversations, follow other Independent readers and see their replies