Christmas 2015: The best 5 travel books
Here are some of 2015's finest books to fire the imagination, engage the grey matter and invigorate the spirit over the festive period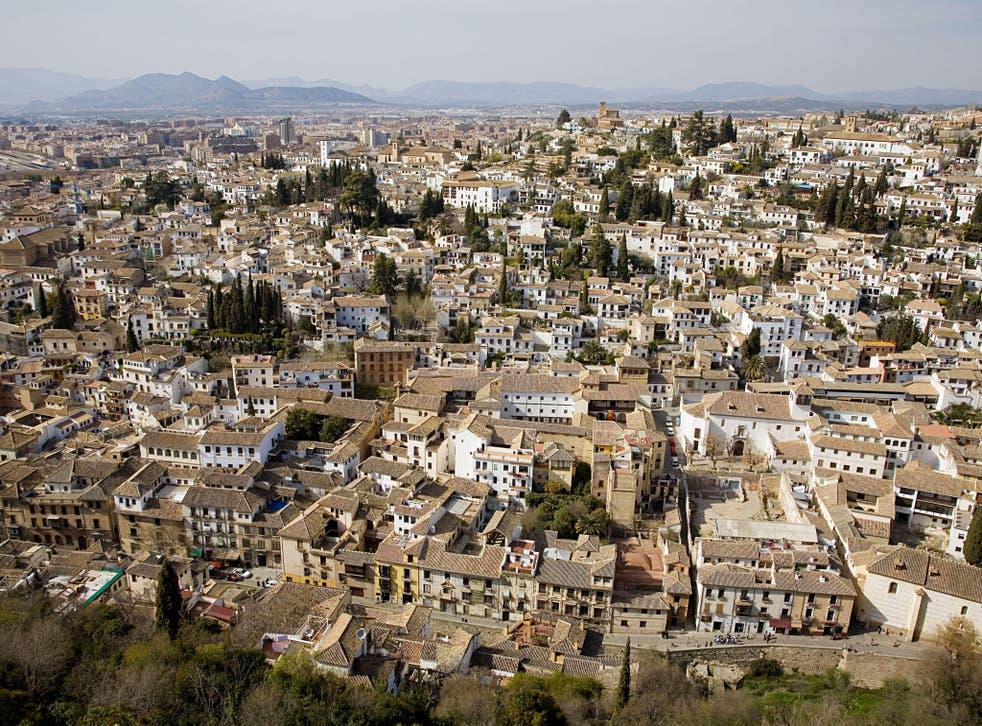 Mark Vanhoenacker, the author of Skyfaring (Chatto & Windus, £16.99), flies Boeing 747s for a living. The country he travels is the sky, the report he brings back from beyond the airport security line a vivid combination of description, factual explanation and self-examination. Air is "as substantive as concrete" and a plane's wings create "unknowable architectures of wind". From above, clouds are "a self-portrait of the land drawn by its own rising warmth, a mirroring cartography of mist". Unfortunately, the clarity provided by leaving the Earth's surface is quickly lost on touchdown. Long-distance pilots, repeatedly beginning and ending days on different sides of the planet, suffer from place lag, more pernicious than jet lag, their heads full of a permanent jumble of memories, faces and locations as they struggle to reconnect with life on the ground: a price worth paying, apparently, for their transcendent communion with the realm above the clouds.
In contrast, who would not envy the traveller arriving somewhere far from their native country who knows immediately they have come home? The US author Steven Nightingale and his wife experienced just such a coup de foudre on discovering the medieval Albayzín quarter of Granada: nothing would do but to sell up in San Francisco and buy a carmen, a traditional, tiled house with an internal garden, and settle in. In Granada: The Light of Andalucia (Nicholas Brealey Publishing, £12.99) we learn that granada in Spanish means pomegranate, a fruit written into the Jewish, Islamic and Christian traditions that form the history of the region, that reveals its complex internal architecture only when its skin splits in the sun. The Albayzín, Nightingale suggests, offers a glimpse of a different life: tolerant, multicultural, a testament to the ability of a place to rise above its dark past and renew itself.
Culture news in pictures

Show all 33
Peter Pomerantsev's Nothing is True and Everything is Possible: Adventures in Modern Russia (Faber & Faber, £14.99) reveals a world as different as it is possible to imagine. As a freelance television producer able to utter the magic words "I'm from London" he effortlessly gains entry to the Russian media. In doing he has also penetrated the heart of power, because Russia is perhaps the first state to have morphed into a reality show, complete with nationalist biker gangs, millennial cults, gangsters, aspirational prostitutes and strutting oligarchs, all watched over by a "made-for-TV President who has fitted every Russian archetype into himself". As well as being an acute observer, Pomerantsev is a chillingly brilliant descriptive writer, capturing "that unique Moscow mix of tackiness and menace" in a city tearing down and renewing itself constantly, keeping time with "the demolition ball… a metronome that swings on every corner".
London, the new home for Russia's fast set and Laundromat for its dollars, is another rapidly mutating specimen on a slide: Iain Sinclair has walked more of its streets than most in an effort to capture it on the page. London Overground (Hamish Hamilton, £16.99) opens with the road-kill of a feral pigeon and closes with the near road-kill of a motorcycling poet, while in between Sinclair sidles and lurches along the route of the "Ginger Line" in great blister-bursting form.
He is only the latest in a long line of literary pacers of the Great Wen, as Matthew Beaumont reveals in Nightwalking: A Nocturnal History of London (Verso, £20), which navigates a course charted by insomniac authors both famous and forgotten. It was illegal to have a light or fire after curfew in the 13th-century capital: illegal, often, even to walk its night-time streets. Out of that profound and fetid darkness arose literary themes that remain coiled at its heart, despite the midnight glare of today's 24-hour city.
Register for free to continue reading
Registration is a free and easy way to support our truly independent journalism
By registering, you will also enjoy limited access to Premium articles, exclusive newsletters, commenting, and virtual events with our leading journalists
Already have an account? sign in
Register for free to continue reading
Registration is a free and easy way to support our truly independent journalism
By registering, you will also enjoy limited access to Premium articles, exclusive newsletters, commenting, and virtual events with our leading journalists
Already have an account? sign in
Join our new commenting forum
Join thought-provoking conversations, follow other Independent readers and see their replies