The curious world of Norton Juster
As the children's classic 'The Phantom Tollbooth' turns 50, Daniel Hahn meets the author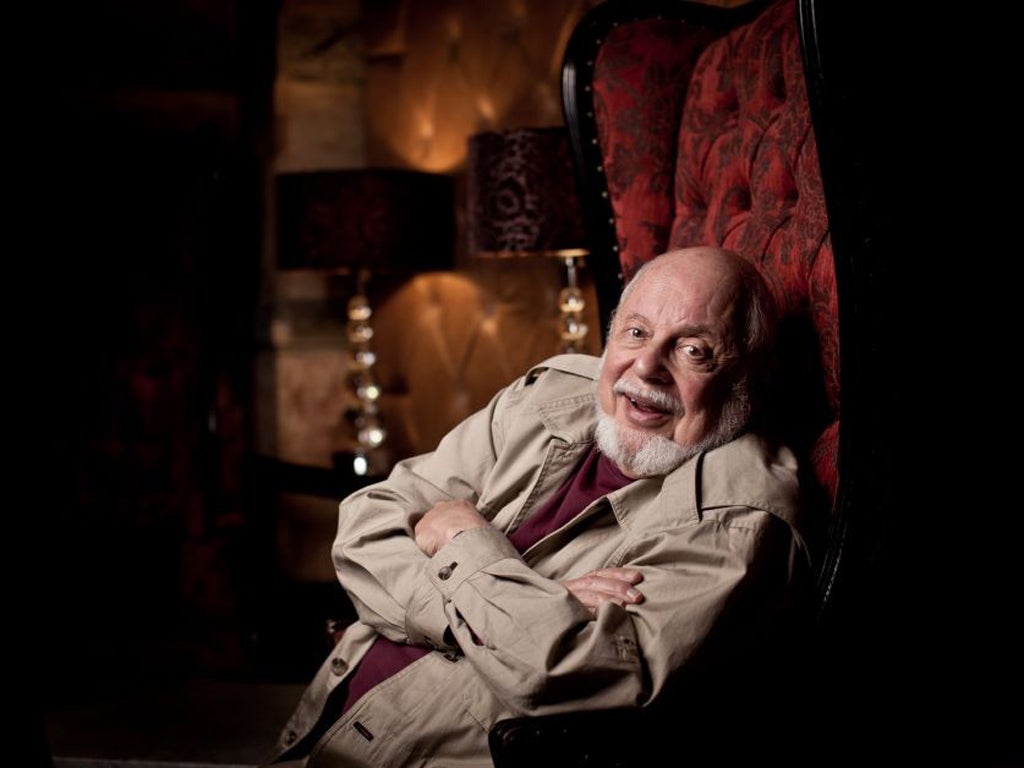 Some people are very easy to interview. Norton Juster is not one of them. He's delightful and articulate, but listening to the recording of our time together, it's striking how much more interesting his answers are than my questions. So our conversation entirely failed to resolve classics such as "Where did the idea for your book come from?" and ended up instead about vocational education, bipolar disorder, obscure Edwardian ghost-story writers, C P Snow, synaesthesia and the walks Juster used to take with his older brother. In some respects, it's hardly surprising; Juster has been giving interviews about his children's classic The Phantom Tollbooth for half a century, so might be forgiven for wanting his conversations to roam elsewhere.
First published in this country in 1962 and continuously in print since, The Phantom Tollbooth has more than earned that "classic" tag. Admirers include Philip Pullman, who has written the introduction to the book's 50th Anniversary Edition, and you can recognise someone reared on Tollbooth by the little smirk we give whenever we hear a phrase such as "It goes without saying ..." or "He's jumping to conclusions". In Juster's world, Conclusions is an island reached by jumping to it; and Milo travels on a wagon powered by people-not-talking. ("It goes without saying," the duke explains.) We Tollbooth readers have the book constantly in our minds, our view of the world altered by it, and familiar things wrested brilliantly out of context. (Yep, the land of Context: that's another one.)
It's the story of Milo, who is bored. Grown-ups expect him to learn things, but nobody bothers to explain why they matter. The whole business of "learning to solve useless problems, or subtracting turnips from turnips, or knowing where Ethiopia is, or how to spell February" just seems terribly tedious. Until one day he gets home to find a parcel awaiting him, containing "One Genuine Turnpike Tollbooth. Easily assembled at home ... Results are not guaranteed." So Milo steps into his little electric car, rolls past the tollbooth and finds himself in a very strange place indeed.
Though Juster hadn't read Lewis Carroll before writing Tollbooth, Alice is clearly Milo's closest literary kin. He's trapped in a world where logic prevails rigorously, but it's somehow the wrong sort of logic. A signpost points in three directions, all of them indicating Digitopolis. "Is every road five miles from Digitopolis?" Milo asks. "I'm afraid it has to be," comes the reply. "It's the only sign we've got."
"I started thinking about it," Juster explains, "and I came to the conclusion that this kid had gone into a world where everything was correct but nothing was right. That was a feeling I understood." Like Milo, the young Juster was a reluctant student, unconvinced by his parents' expectations of him. He grew up in New York with "a super-achieving older brother who made my life miserable – not purposely, just by being there and being so successful." It was from his father that Juster caught the wordplay bug, and Tollbooth is strewn with puns. It seems extraordinary that he's never yet received hate mail from the 30-odd translators who've been tormented by characters such as the Whether Man or Faintly Macabre, the not-so-wicked Which.
The young Juster had synaesthesia, and the book is filled with a blurring of senses – words that have a taste, or a maestro conducting an orchestra of colours. He's always had a strong visual sense, he says, which has informed his working life. "When I start to write I have to create visually, no matter how abstract, no matter how undefined. I can visualise things – not only the characters but what they wear, how they move and everything. It's not only that I would have been a different writer had I not had that very developed visual sense, I don't think I would have been a writer at all."
The Phantom Tollbooth is still published with its original black and white pen-and-ink illustrations by the strip-cartoonist Jules Feiffer. Feiffer lived downstairs from Juster while the book was being written, and was so intrigued by all the pacing upstairs that he went to ask his neighbour what he was up to. And so the partnership began – a partnership that evolved into a playful power-struggle. The Triple Demons of Compromise, "one tall and thin, one short and fat, and the third exactly like the other two", are only in the book, Juster explains, as he wanted to challenge Feiffer with something un-illustratable. The two men, now both in their eighties, remain close friends.
Juster himself is no mean draughtsman. Indeed, for most of his life he has maintained an architectural practice alongside his other assorted jobs – teaching, adapting Tollbooth for film, play and opera, and writing books. The Dot and the Line ("a romance in lower mathematics") features his own illustrations, and was adapted into an Oscar-winning short by the legendary animator Chuck Jones. And newly released in paperback is Alberic the Wise, a delightful trio of fantastical stories in Juster's inimitable voice.
But it's Tollbooth that endures. It satirises things that, troublingly, remain problems 50 years on; it celebrates things – knowledge, language, thought, imagination – which need celebrating and fostering in children now more than ever. It's about changing your perspective, says Juster, and "trying to find the ridiculousness in things".
Most of all, The Phantom Tollbooth is one of those books that makes you value curiosity. A bit like having breakfast with Norton Juster. We end up spending the best part of two-and-a-half hours together. He explains why he wouldn't let his daughter wear a digital watch, then ends with a lovely story about an old Norwegian carpenter he knew as a kid during the depression of the Thirties – and we're back where we started, on his childhood.
But where did the idea for the book come from? He goes without saying.
The Phantom Tollbooth, By Norton Juster
HarperCollins £5.99
'I thought you were the Weather Man,' said Milo, very confused.
'Oh no,' said the little man, 'I'm the Whether Man, not the Weather Man, for after all it's more important to know whether there will be weather than what the weather will be.' And with that he released a dozen balloons that sailed off into the sky. 'Must see which way the wind is blowing,' he said, chuckling over his little joke
Join our commenting forum
Join thought-provoking conversations, follow other Independent readers and see their replies