This is my life: how to write your autobiography
In the age of easy publishing, the nearly departed are increasingly turning to professionals to document their lives. So what's it like being brought to book?
Simon Usborne
Thursday 19 December 2013 01:00 Comments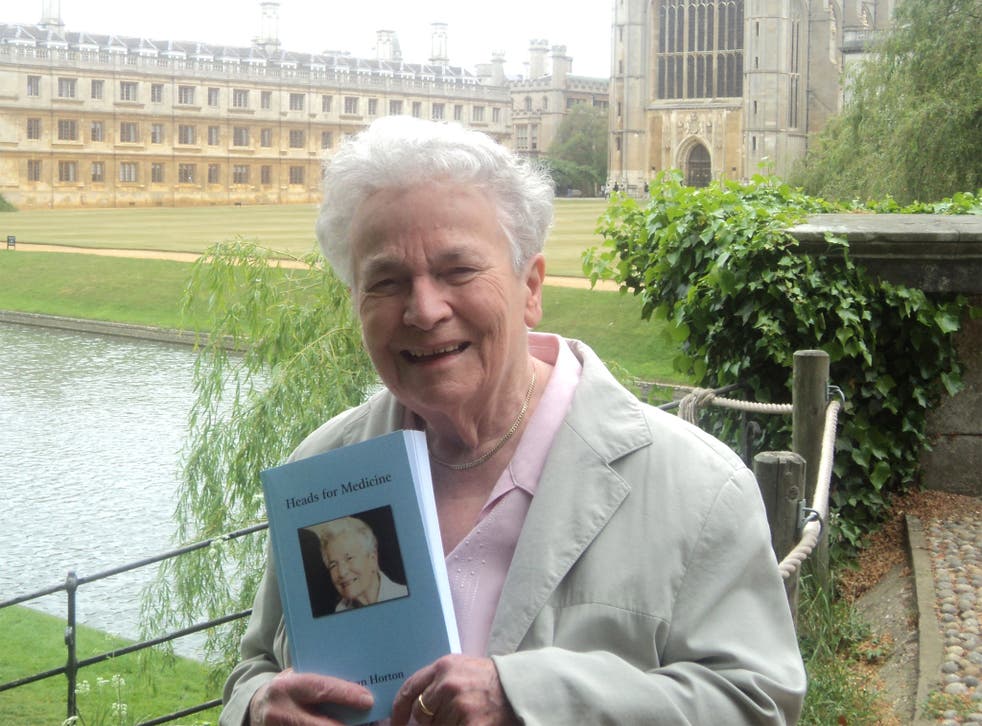 Jean Horton is a globetrotting 89-year-old retired anaesthetist. She lives alone, has no children, and is the only surviving member of her generation on either side of her family. While she is well known among neighbours, she is not famous, yet she is working on the third volume of her autobiography.
"My first book had 32 chapters," she says by phone from her flat in Cambridge. "It was called Heads for Medicine because when I was five, I went into our little sitting room and tossed an old penny. If it came down on heads I was going to be a doctor: tails I'd go into law. I had 75 copies printed in hardback the first time, and then another 50 because I ran out."
Horton, who finished her first book two years ago, is taking advantage of a new era in publishing and a thriving cottage industry trading in the sort of questions we too often take to the grave. Using the medium of print, audio or even professional-standard documentary film, personal historians gather memories and anecdotes to preserve the stories of ordinary lives.
Mike Oke has worked with Horton on all her books. He launched Bound Biographies 21 years ago, when printing was laborious and costly. He says demand has risen fast lately thanks to advances in self-publishing technology, and a long-standing popular interest in family trees. But personal histories are different, he says: "People get so tied up following yet more branches of their families but I say first write what you know about granny, or your father before they disappear."
Oke, who is 51, has worked on more than 150 books, and now charges from £3,000 per project. His clients have included a chimney sweep and the chairman of a bank, who ordered 17 copies of his life story. He prefers to act as a consultant, confidant and editor, asking questions that inspire subjects to write themselves. Other historians and biographers write based on interviews, or ghost-write autobiographies. "I ask simple things like what their father wore, what cigarette he smoked, or what his house looked like," Oke says. "It's the minutiae that builds up a picture of a person."
Oke speaks from his car en route to a client's funeral. His black tie is never far from the front of his wardrobe, but there is solace in the capturing of lives before death. He was inspired by the funeral of a friend to set up his business aged 29, originally based in Oxfordshire. "It's then that these books take on a whole new meaning," he says. "It's a way for people to live on."
Oke has since partnered with other writers and is the UK representative of the US-based Association of Personal Historians. The market there is bigger still. Many pay big money for films as well as books. Some credit the rise in popularity with the greater ease with which now-ageing baby boomers talk about themselves. But Oke balks at the suggestion that these are vanity projects. "It's the opposite of vanity," he says. "Most people do it because there are things they want to face."
Horton, who travelled alone to Australia last year and will visit St Petersburg next May, is the daughter of a surgeon and a nurse. She never married. Her third book is the story of her family. Her first focused on her own life, while the second was a collection of her academic work. After that coin toss, she became a leading anaesthetist, ending her career in Hong Kong via Edinburgh, London, and, in the late 1960s, Nigeria.
Younger relatives, friends, colleagues and even her cleaner have read her first book and, while she is matter-of-fact about the emotional aspect of her writing, she admits to finding it therapeutic. "It's full of confessions," she says. "As you get older, you don't worry so much and so I just write. It has been a rewarding and cathartic adventure. Some of my memories I haven't shared before. I never told my mother about my boyfriends but now I've described them all."
Register for free to continue reading
Registration is a free and easy way to support our truly independent journalism
By registering, you will also enjoy limited access to Premium articles, exclusive newsletters, commenting, and virtual events with our leading journalists
Already have an account? sign in
Join our new commenting forum
Join thought-provoking conversations, follow other Independent readers and see their replies