Thomas Page McBee interview: The first trans man to box at Madison Square Garden talks gender anxiety, transitioning and toxic masculinity
'Gender is merely a social construct. Trans people have existed throughout history. We're only catching up now with what has always been'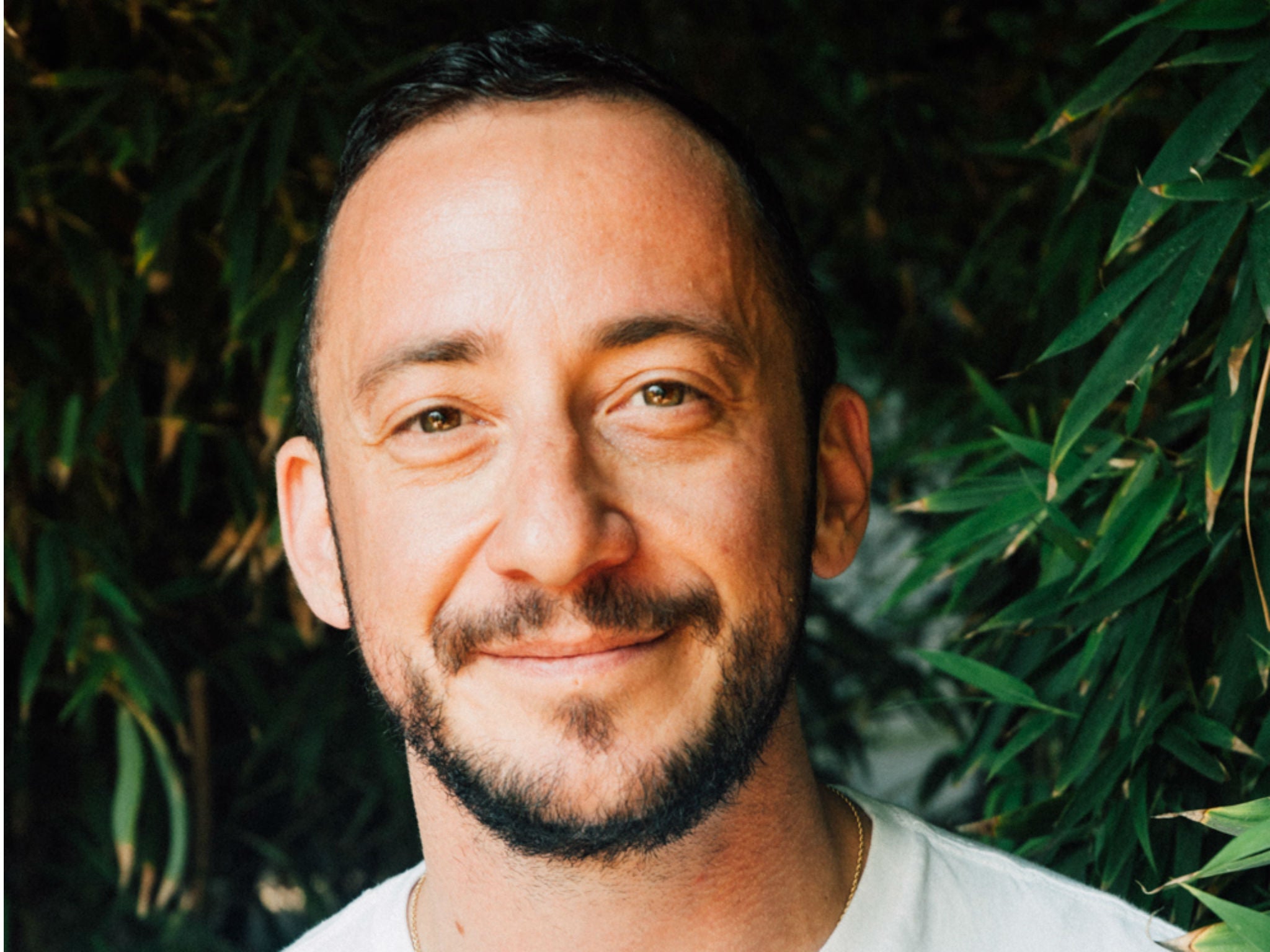 Thomas Page McBee, who at 5'6" is neither the tallest man in New York nor the toughest, nevertheless found himself increasingly wanting to learn what it was that made men the way they are, and why they always seemed so ready to fight. To do this, he decided to learn to fight. "I was experiencing a lot of toxic masculinity," he tells me. For a second he looks confused by this, like butter wouldn't melt, and then he smiles and shrugs. "But then I suppose I was giving out bad vibes myself; I had a kind of angry energy about me. I didn't know why."
Early on in his new memoir, Amateur, he recounts a near altercation with a man on a New York street who took umbrage with him for little discernible reason. Once again, McBee was on the receiving end of the kind of male gaze that lingers just a little too long, and that tends to precede the bunching of fists. Though his instinctive reaction might have been to run, he instead stood his ground, ready to make fists of his own.
Because this was happening to him so much – in a markedly different fashion from the way it had occurred earlier in his life, for reasons that will become clear – he signed up to the local boxing gym. Amateur is his account of what happened next: what it's like to train to fight men, to learn how to give pain and receive it.
"I suppose you could say I'm risk-oriented," he says. "I used to be a goalkeeper for a soccer team, so I'm no stranger to being hit in the head."
Every narrative needs a driving thrust, and McBee's is perhaps more compelling than most. His book builds to a suitably dramatic climax when he signs up to take part in a charity boxing match at Madison Square Garden. On fight night itself, the moment he stepped into the ring, he made history as the first trans man to ever fight in that hallowed Manhattan venue.
We talk via Skype, McBee at home in Williamsburg, Brooklyn, in the apartment he shares with his wife, two dogs and a cat, and he tells me that he grew up in a household where there wasn't a lot of friction around the subject of gender identity.
"I think, personally, that much about being trans isn't interesting at all," he says, "but if so many other people seem to think otherwise it's only because we have such a binary understanding of what gender really is. The fact is that gender is merely a social construct, and that trans people have always existed throughout history. So we're only catching up now with what has always been; it's just never been much discussed within the public realm."
McBee is 37 years old, with a strong, taut face, and the rumours of a beard around his chin. He smiles when he talks, and his voice, though recognisably male, has a high, reedy register. He looks, on my computer screen, tough and wiry, but he is friendly with it. If he doesn't seem capable of toxic masculinity himself, then this can surely only be a good thing.
Eight years ago, he and his then girlfriend were mugged on the streets of New York. They were held up at gunpoint by someone who would target couples again, and kill the man while sparing the woman. At the time, McBee had already had top surgery but hadn't yet transitioned. "I was still exploring gender stuff at that time, so I guess my being female saved my life."
The episode shocked him as it would anyone, but also gave him new clarity. "It made me realise that I needed to make my choices, to be more honest with myself, and who I really am."
He transitioned a year later, and spent the next few years slowly acclimatising to the full ramifications of what it meant to both be, and be seen as, a man. In his book, he comes across as a compassionate one – at one point he wonders whether he might be sexist, and grapples with notions of how men can fail with dignity – and he writes with exacting detail about what it's like to train in the gym alongside men who, initially at least, conform so readily to a stereotype. But it was here that he made lasting friends, and he says that boxing allowed him to finally feel comfortable in his own skin.
"Everything I was concerned with, every challenge I had about being a man, was something I could face in real time right there in the ring. It did me a lot of good."
And if the Madison Square Garden event didn't quite finish in the way it might in a movie adaptation, it nevertheless did him the world of good. When men square up to him on the streets now, he knows how to handle the situation.
The experience has also made him something of an expert on masculinity and gender; for the time being at least, he writes about little else.
"There is a lot of debate around trans people right now, a lot of gender anxiety, but I still wonder what people are really worried about," he muses. "I don't just want to be endlessly responding to arguments and confusion." The arguments and confusion around the topic, he believes, are perpetuated by certain media outlets and individuals with a lot of Twitter followers, but the vast majority of them are reductive and unhelpful.
"The main conversation right now is about whether trans people should be able to use public bathrooms. I mean, really? That's it? I think it would serve us all better if we had a proper discussion about it than just focus on things like that. A certain amount of critical thinking is required here. That's the kind of conversation I want to get involved with."
Amateur: A True Story About What Makes a Man by Thomas Page McBee is published by Canongate (£14.99)
Join our commenting forum
Join thought-provoking conversations, follow other Independent readers and see their replies