Thrillers round-up: Child and Ryan are big on tempo, small on Wordsworthian tranquillity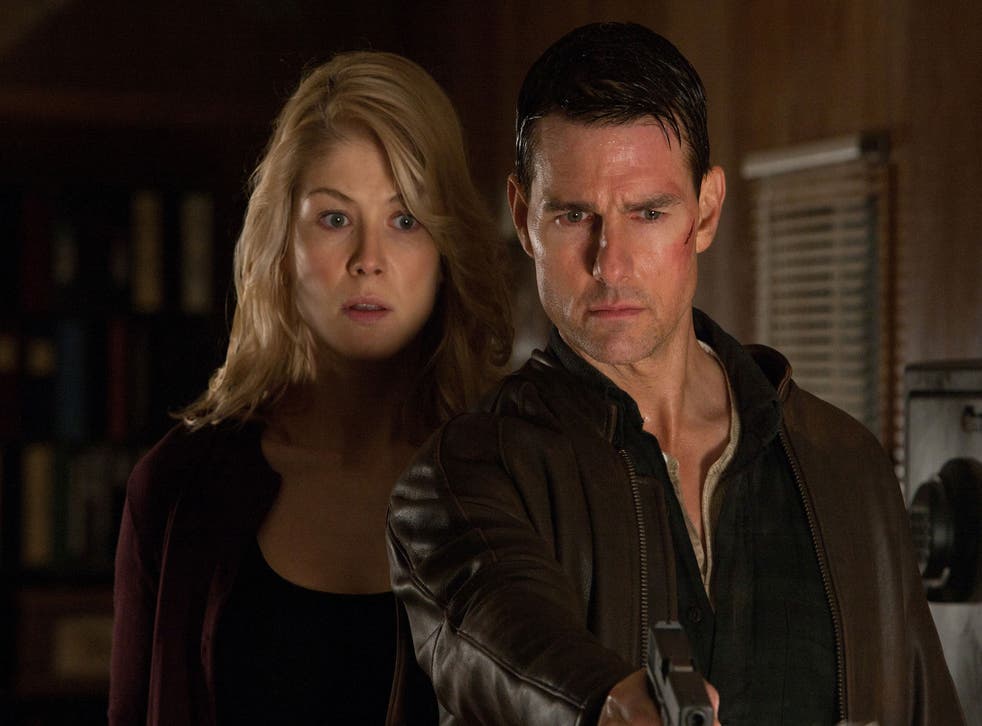 Wordsworth described poetry as "emotion recollected in tranquillity", but that's the last thing aficionados of thrillers seek. Crime fiction can take its own sweet time teasing the reader with a series of withheld revelations – and even sometimes get away with a positively glacial tempo – but you'll find none of that with any of the books below. The tempo? Accelerando.
A master of this particular discipline is the British writer Lee Child with his consistently pulse-raising Jack Reacher novels, locales shot through with a pithy sense of the American landscape, characters vividly drawn. In the eventful company of the ex-military cop, the new one, Personal (Bantam Press, £20), is an exhilarating ride, for both Jack and the reader.
Personal finds him drifting, comme d'habitude, this time along the West Coast, when he is summoned to Europe to track down an assassin. A bullet has been fired at the president of France, but the murderous job isn't finished – and hopefully won't be if Reacher gets involved. If the plot has echoes of Frederick Forsyth's The Day of the Jackal, it's none the worse for it. Personal wrests back the sheer gusto of earlier novels; it's the best Reacher adventure in some considerable time.
Like Reacher's creator, James Carol is a non-American who has mastered the idiom of the US thriller. The Scottish-born, English-resident writer, like Child, designs his novels featuring ex-FBI profiler Jefferson Winter as standalones, with each novel set in a different location and sporting a different dramatis personae (the common denominator is Carol's resourceful hero). Watch Me (Faber, £6.99) deposits Winter in Louisiana, where a killer is cutting a swathe through the town of Eagle Creek, a hotbed of secrets, corruption and incipient violence – Reacher territory, in fact. But Carol is no Child clone, and carves out his own menacing canvas with real panache.
To Stockholm next, but if you're wondering what a Scandinavian novel is doing in this fast-moving company, it should be noted that Frederick T. Olsson's Chain of Events (Sphere, £18.99) isn't the kind of steadily paced, psychological novel so characteristic of the Scandicrime genre, but a colourful blockbuster thriller couched in distinctly cinematic terms (Olsson, unsurprisingly, is a screenwriter). Cryptologist William Sandberg wakes up to a kidnapping: his own. The stakes here, however, are not just one man's life but the possible survival of the human race. Cryptologist, globe-trotting hero, Armageddon? You may be thinking Da Vinci Code terrain – but this is more thoughtful fare, despite the familiar high-concept, ticking-clock scenario. Similarly intelligent is Ben Fergusson's The Spring of Kasper Meier (Little, Brown £14.99), with the eponymous hero working fiddles in the rubble of post-war Berlin, until the disappearance of a British pilot draws him into a clandestine world of death and betrayal. The real coup here is the evocation of a minatory, crazy-quilt 1940s Berlin.
Picking up the tempo again: if Fergusson's book strays into literary corridors, there is no fear of that with Chris Ryan's latest, Hunter Killer (Coronet, £18.99). Ryan writes the kind of no-frills prose that virtually dictates the pace at which it is read. We're told just as much as we need to know, and it never gets in the way of the action. Here, Ryan's Danny Black joins an assassination squad hunting down and eliminating terrorist cells in London after a suicide bombing. If you're looking for elegant writing and nuanced characterisation, look elsewhere. But if you want a demonstration of how 400-odd pages can pass in the wink of an eye, Ryan is your man. Tranquillity quotient? Zero.
Register for free to continue reading
Registration is a free and easy way to support our truly independent journalism
By registering, you will also enjoy limited access to Premium articles, exclusive newsletters, commenting, and virtual events with our leading journalists
Already have an account? sign in
Register for free to continue reading
Registration is a free and easy way to support our truly independent journalism
By registering, you will also enjoy limited access to Premium articles, exclusive newsletters, commenting, and virtual events with our leading journalists
Already have an account? sign in
Join our new commenting forum
Join thought-provoking conversations, follow other Independent readers and see their replies