state of the arts
I don't want to read Woody Allen's memoir – but that doesn't mean it shouldn't exist
The filmmaker's publisher dropped his book after a damning public statement from Ronan Farrow. But is the decision really just a win for mob justice, asks our columnist Fiona Sturges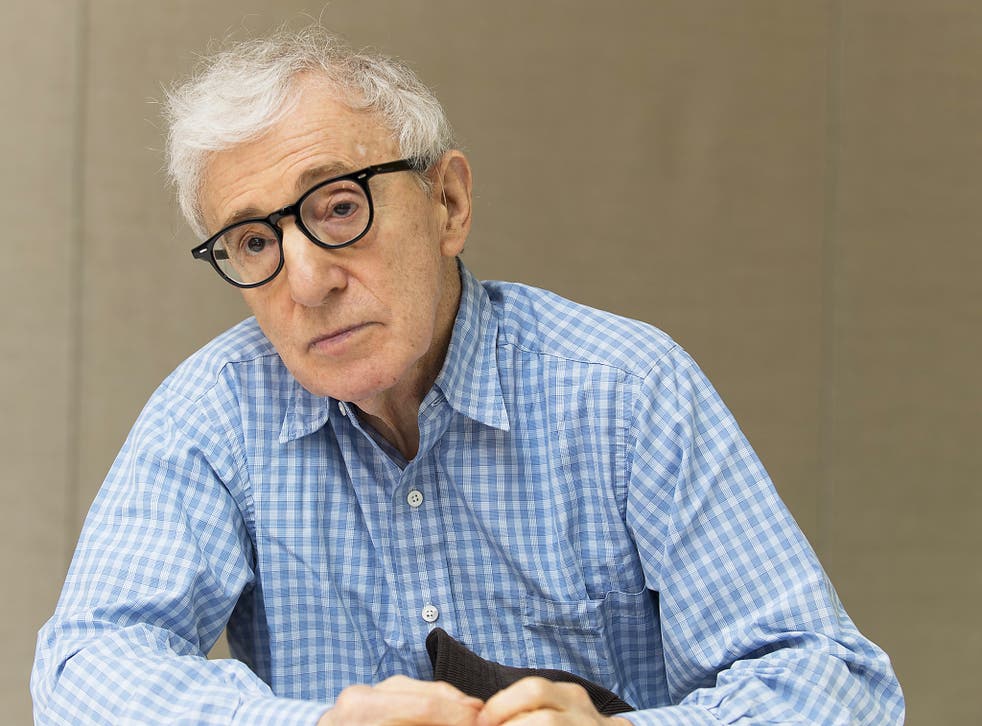 The world is full of books by terrible people. The Marquis de Sade was a serial rapist who enjoyed a successful literary career. William Burroughs, the Naked Lunch author and totem of the Beat Generation, shot his wife. Saddam Hussein published a romance novel in the early 2000s, and liked the experience so much he wrote three more, thus expanding the rarefied if not feted genre known as "dictator lit" (other authors include Castro, Gaddafi, Mussolini and Hitler).
While I couldn't tell you about the literary merits of the film director Woody Allen's memoir Apropos of Nothing, I do know I have no desire to read it. This is because I'm not keen on being in the company of a man who slept with, and later married, his partner's adopted daughter ("The heart wants what it wants," he said, by way of justification), and whose films went off the boil a quarter of a century ago. Anyway, even the so-called classics such as Husbands and Wives and Manhattan, with their flagrant ogling of young girls, don't look so jolly now.
But none of this is to say I think a book by Woody Allen should be dumped by a publisher previously keen to publish it, but which was caught on the hop by a spate of bad press. Apropos of Nothing was due for publication early next month via Hachette in New York before Allen's estranged son, Ronan Farrow, found out about it and cried foul. Referencing his sister Dylan's claim that Allen sexually abused her when she was seven (Allen denies the allegations), Farrow wrote a public statement about the company – which also published his Pulitzer prize-winning book Catch and Kill – decrying its "lack of ethics and compassion for the victims of sexual abuse", and adding he could no longer work for it.
Every Pixar film, ranked

Show all 22
Shortly afterwards, the company's staff staged a walkout, prompting Hachette to announce that it wouldn't be publishing the book after all. "We take our relationships with authors very seriously and do not cancel books lightly," said a spokesperson. "We have published and continue to publish many challenging books. As publishers, we make sure every day in our work that different voices and conflicting points of view can be heard."
Farrow is, of course, well within his rights to object to the book. While Mia Farrow and Ronan have stood firmly with Dylan's version of events, her brother Moses has sided with their father. The heart breaks at what this family has been through and the lengthy trauma, involving police investigations and assorted public statements from family members, that has played out under the public gaze.
But it is possible to feel compassion for the family while recognising a decision that smacks not so much of conscience as expediency. Had Ronan Farrow, among the most lauded figures in the #MeToo movement after his investigation into the crimes of Harvey Weinstein, not loudly voiced his objections, you can be sure that his father's book would still be in production. The fact that Farrow's book has topped bestseller lists here and in the United States is significant – out of the two authors, it's obvious which of them is more likely to keep the tills ringing.
Also clear is the fact that the company made an error in signing up Allen in the first place. As the author Stephen King put it, "It was f***ing tone-deaf of Hachette to want to publish Woody Allen's book after publishing Ronan Farrow's." But this row is about more than tone. It's about a major publishing house clumsily trying to protect its reputation in an era when moral outrage increasingly trumps common sense.
If the memoir in question had been by Roman Polanski, a celebrated filmmaker who was found guilty in 1977 in the US of the rape of a 13-year-old and who evaded punishment by fleeing the country before sentencing, then it would be a different matter (in fact, Polanski did publish a memoir in 1984). Objections to Allen's book by protesting Hachette staff may come from a place of sympathy with the Farrows, but they ignore the fact that Allen has been investigated on two occasions related to Dylan's allegations. In both instances, he was not charged or convicted.
Of course, cases of historic sex abuse are, by their nature, extremely hard to prove, and often boil down to the word of the accuser vs that of the accused. It's likely that we'll never know the truth about what took place between Allen and Farrow.
Nonetheless, to argue that Allen's memoir shouldn't exist at all because the idea of it makes me queasy would be to undermine the concept of a justice system, however imperfect it may be. It would also advocate a form of cultural mob rule in which specific artefacts are only allowed out into the world if the majority feel "comfortable" with them. For a publisher to actively suppress the publication of a book isn't a good look, and nor is the silencing of writers through fear of being upbraided on social media. Far better to let Allen's book come out and leave it to consumers to make their feelings known. Because to ignore it would be the most powerful statement of all.
Register for free to continue reading
Registration is a free and easy way to support our truly independent journalism
By registering, you will also enjoy limited access to Premium articles, exclusive newsletters, commenting, and virtual events with our leading journalists
Already have an account? sign in
Register for free to continue reading
Registration is a free and easy way to support our truly independent journalism
By registering, you will also enjoy limited access to Premium articles, exclusive newsletters, commenting, and virtual events with our leading journalists
Already have an account? sign in
Join our new commenting forum
Join thought-provoking conversations, follow other Independent readers and see their replies