Gay Talese retracts disavowal of his latest book, The Voyeur's Motel
The 84-year-old writer said he had been 'surprised and upset' by discrepancies in the claims of his central source, a motel owner who spent decades spying on the sex lives of his guests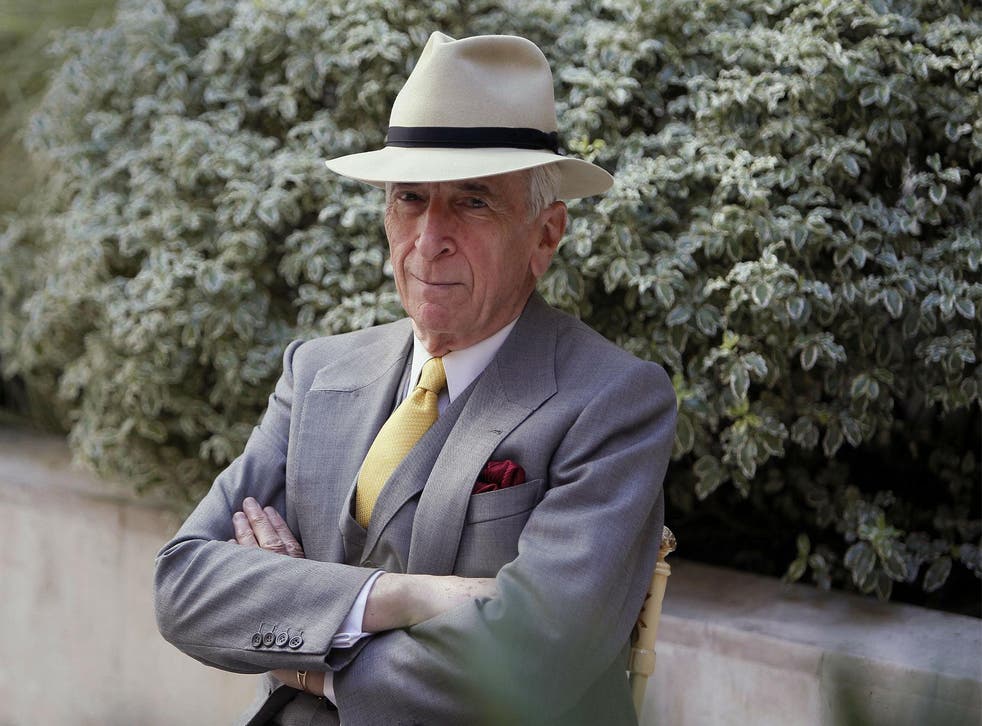 Veteran magazine writer Gay Talese, who this week appeared to disavow his new book amid questions over the credibility of its central source, has now retracted that disavowal, saying he was "upset" and "probably said some things I didn't mean".
Mr Talese's latest non-fiction tome, The Voyeur's Motel, is due to be published on 12 July. The movie rights have already been acquired by Dreamworks, which plans to make a film version directed by Sam Mendes and produced by Steven Spielberg.
The story of a Colorado motel owner, Gerald Foos, who spent decades spying on his guests through false vents in their room ceilings, the book relies heavily on Mr Foos's journals, in which he documented his guests' behaviour – specifically, their sexual behaviour.
When an excerpt was published in The New Yorker earlier this year, it sparked controversy not only over its truthfulness, but over Mr Talese's decision to work with his source for years without reporting his indiscretions to the authorities.
Mr Talese, now 84, was contacted by Mr Foos in 1980 after publishing a book about American sexual mores. He visited the motel owner in Colorado, where, he writes, he "verified his story in person, and read some of his extensive journals."
Though much of The Voyeur's Motel is comprised of quotes from those journals, Mr Talese wrote that he "cannot vouch for every detail [Mr Foos] recounts in his manuscript," including the murder of a woman by her boyfriend, which Mr Foos claimed to have witnessed in 1977.
After an investigation, the Washington Post recently presented Mr Talese with evidence proving that in fact Foos did not own the motel between 1980 and 1988, despite his having claimed that he continued to spy on his guests during that period.
In an interview published on Thursday, Mr Talese admitted he "should not have believed a word [Mr Foos] said," and implied he would not promote the book, saying: "How dare I promote it when its credibility is down the toilet?"
Mr Foos, who stands to receive a portion of the payment from the book's publication, is "certifiably unreliable," Mr Talese told the newspaper, describing his source as "totally dishonourable."
But in a statement issued by his publisher, Grove Atlantic, on Friday, Mr Talese suggested he had been too hasty. "When I spoke to the Washington Post reporter, I am sure I was surprised and upset about this business of the later ownership of the motel, in the '80s," he said.
"That occurred after the bulk of the events covered in my book, but I was upset and probably said some things I didn't, and don't, mean. Let me be clear: I am not disavowing the book and neither is my publisher. If… there are details to correct in later editions, we'll do that."
Grove Atlantic chief executive Morgan Entrekin told the New York Times that a new author's note may be added to the book. "Gay is an impassioned person and he takes what he does very seriously, and he's frustrated dealing with this guy who isn't completely reliable," he said.
New Yorker editor David Remnick also defended Mr Talese, telling the Post: "This is not an account of, say, national security. This was, from the start, a profile of a very peculiar character, to say the least, and Gay Talese flagged those qualities honestly and repeatedly."
Mr Foos, for his part, insisted: "Everything I said in that book is the truth."
Register for free to continue reading
Registration is a free and easy way to support our truly independent journalism
By registering, you will also enjoy limited access to Premium articles, exclusive newsletters, commenting, and virtual events with our leading journalists
Already have an account? sign in
Register for free to continue reading
Registration is a free and easy way to support our truly independent journalism
By registering, you will also enjoy limited access to Premium articles, exclusive newsletters, commenting, and virtual events with our leading journalists
Already have an account? sign in
Join our new commenting forum
Join thought-provoking conversations, follow other Independent readers and see their replies