Go Set A Watchman: Concerns voiced that Harper Lee was 'pressured' into publishing new book
The new book is to be published on 14 July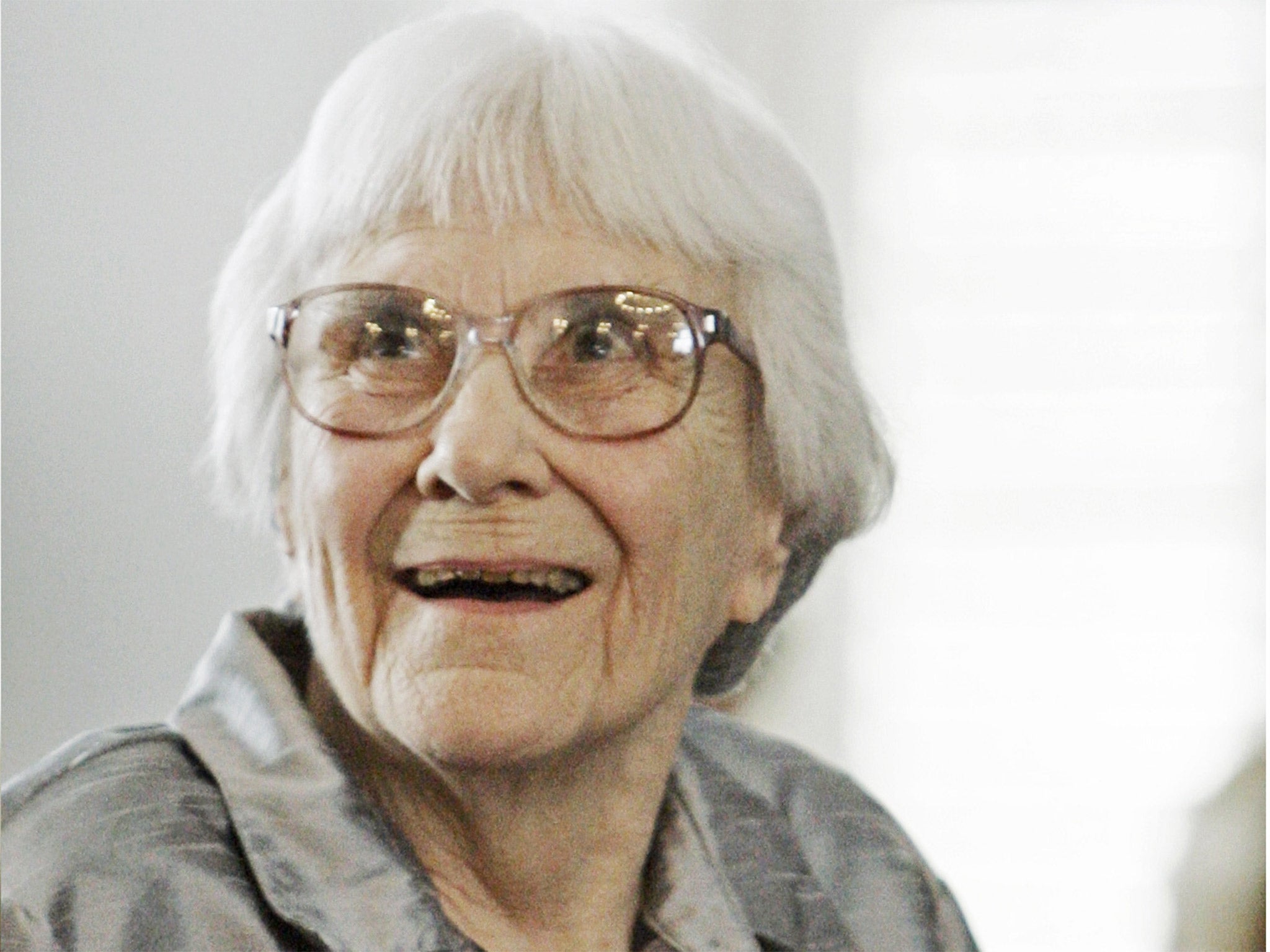 Amid widespread excitement at the discovery of a "lost" work by Harper Lee, some have raised concerns that the 88-year-old novelist may have been pressured into publishing it.
The new book, entitled Go Set A Watchman, is to be published on 14 July. Written before Lee's Pulitzer Prize-winning To Kill A Mockingbird, which has sold more than 40m copies since its publication in 1960, Lee's earlier effort features many of the same characters, including narrator Scout Finch and her father, Atticus.
The author, who lives in an assisted-living facility in her hometown of Monroeville, Alabama, suffered a stroke in 2007 and is said to be hard of hearing and almost blind.
The announcement comes months after the death of her sister Alice, a lawyer who for decades had administered her younger sibling's affairs. Alice, who died last November aged 103, wrote in 2011: "Harper can't see and can't hear and will sign anything put before her by anyone in whom she has confidence."
The actress and activist Mia Farrow expressed scepticism about the timing of this week's announcement, asking on Twitter: "Is someone taking advantage of our national treasure, 88-year-old Harper Lee?"
Novelist Tracy Chevalier told the BBC Radio 4's Today programme she was "just a little concerned that Harper Lee may have been pressured into this".
Go Set A Watchman was believed lost until last autumn, when Lee's current lawyer, Tonja Carter, discovered a copy among the author's effects.
"After much thought and hesitation I shared it with a handful of people I trust and was pleased to hear that they considered it worthy of publication," Lee said in a statement. "I am humbled and amazed that this will now be published after all these years."
Jonathan Burnham, the HarperCollins publisher overseeing the book's US release, said he was "completely confident" that Lee had approved its publication.
In an interview with The Atlantic, Mr Burnham said he had communicated with the author only through Ms Carter and Lee's literary agent, Andrew Nurnburg, but added that Go Set A Watchman came to him "completely finished" and needed "virtually no editing".
Mr Nurnburg also issued a statement, acknowledging the "speculation" around the author's willingness to publish, but reassuring readers that Lee was fully behind the project.
"I met with her last autumn and again over two days in January; she was in great spirits and increasingly excited at the prospect of this novel finally seeing the light of day," he said.
Offering her own assessment of Go Set a Watchman, some six decades since she wrote it, Lee said: "It's a pretty decent effort."
Join our commenting forum
Join thought-provoking conversations, follow other Independent readers and see their replies