'It was an incredibly difficult book to write': Imbolo Mbue on 'How Beautiful We Were'
Everything that I was feeling – the pain, the confusion, the frustration about the state of the country – I looked for ways to channel it so that I could honestly tell the story, Imbolo Mbue tells Wadzanai Mhute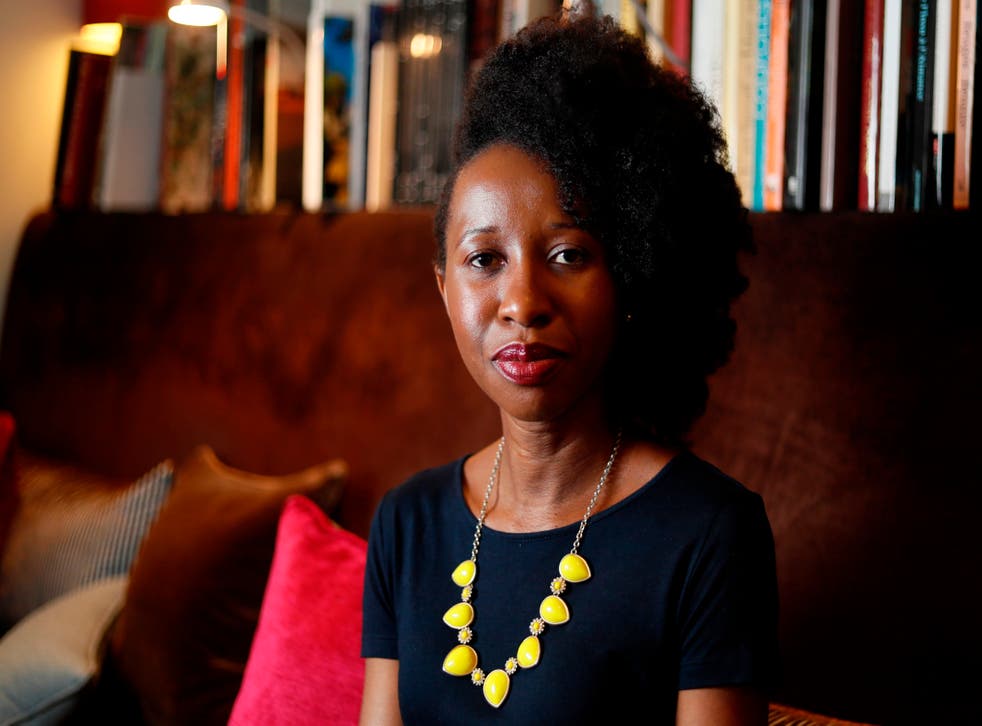 Imbolo Mbue has been working on her latest novel, How Beautiful We Were, for some time.
She began writing it 17 years ago, long before her debut, Behold the Dreamers, sold to Random House US for a seven-figure advance. She returned to it in 2016, when the US presidential election, the water crisis in Flint, Michigan, and other alarming news consumed each day.
"I just hid in the story. It brought me so much peace and solace," Mbue says in an interview. "There were months when I didn't read the news, didn't watch any TV. I told my friends, please don't tell me about what is going on. Everything that I was feeling – the pain, the confusion, the frustration about the state of the country – I looked for ways to channel it so that I could honestly tell the story."
More recently, How Beautiful We Were, about the fictional African village of Kosawa, whose residents fight back against a foreign oil company whose projects are poisoning their land, air, rivers and children, was delayed because of the coronavirus pandemic. Previously scheduled to come out in June, it was one of many 2020 books whose publication dates shifted. Canongate Books is now publishing it on 11 March in the UK.
Although the book is fiction, its subject matter is close to Mbue. She was born in Cameroon and grew up in the coastal town of Limbe, reading the work of major African writers such as Ngugi wa Thiong'o, Camara Laye, Elechi Amadi and Chinua Achebe. The area was rich in oil, but Mbue saw that local residents couldn't get jobs at the refinery; that oil brought wealth, but not to the people who lived on the land above it. With Behold the Dreamers, she sought to tell the story with some distance and no agenda, and she took the same approach with How Beautiful We Were, but she often cried while writing it.
"It was an incredibly difficult book to write, because it's very personal," she says. "How can the degradation of the environment for the sake of profit not be personal?"
When she came to the United States to study at Rutgers, then Columbia, Mbue was struck initially by how easy it was to communicate – Limbe is an English-speaking region in a predominantly Francophone country – and then by how freely Americans spoke about their political leaders, even making fun of them on TV.
"I said to myself, wait, is this for real? It had never occurred to me that people could publicly criticise their president and not go to prison," she says. "I am an American citizen now. I know how flawed this country is, but that doesn't take away my admiration for American democracy."
The linguistic split in Cameroon has sparked years of political turmoil, calls for secession, and violence. Patrice Nganang, a Cameroonian writer who has been arrested and detained for criticising the government in his work, says there is no book that examines the plight of Anglophone people in the country.
Mbue, he says, "comes from a place where the story has been so stifled, so killed, so destroyed, that I really always marvelled that she could find the craft to put herself together, first of all, to tell the tale".
While she worked on the book, Mbue researched the anti-apartheid and American civil rights movements as well as the Dakota Access Pipeline protests and other political and environmental actions. Her main character, Thula, is a child, but she contains aspects of Nelson Mandela, Martin Luther King Jr and other leaders, Mbue says, in a nod to the news stories about social uprisings that she as a girl would listen to on the radio.
"I would think to myself, why do some people rise up and fight while others do nothing?" she says. "Are people justified in doing anything and everything possible for the sake of justice? How do we balance our desire to fight for change against our desire to protect the ones we love? These are questions the characters have to deal with. I do not have answers – I much prefer to ask questions."
Yet Mbue also explores the lives of some of the oil workers in her book, including ones who need the work but struggle with the knowledge that it is harming Kosawa. "Their wives and children were afar, waiting for money for sustenance, praying to their ancestors to make the men as prosperous as those who had worked at the oil field decades before and returned to build brick houses," she writes.
It was an effort to recognise that we are all complicit in modern-day life, she says, something she was reminded of during a walk in Central Park last year, when she thought about the opportunities she had gained as an immigrant because of what Native Americans had lost.
"One might be tempted to think that because my novel is about characters fighting a multinational, it is a story of good guys versus bad guys," Mbue says. "But what's the point in looking at life through such a narrow lens? There are those who are committing atrocities in their pursuit of justice, and there are folks who work at corporations who are fighting for equality."
Andy Ward, publisher at Random House US, who edited the book, says he sees that nuanced perspective in her writing. "It's important to Imbolo to inhabit her characters to their core and to render them with as much empathy and moral complexity as possible," he says.
Mbue, 40, relocated from Manhattan to the Hudson Valley with her family over the summer. She is enjoying the open sky and birds singing, and she has been keeping busy by playing tennis, lifting weights, polishing her French, picking up Spanish and reading Eventide by Therese Bohman and Station Eleven by Emily St John Mandel. She hopes for a return to full-time city living soon, as well as the rhythms of busier days.
"I'd been feeling a bit fatigued from getting on and off planes, and then the pandemic hit, and I realised how much I missed meeting wonderful people across the country and talking to them about the stories and ideas that matter to us all," she says. "Being in an aeroplane is not my favorite thing to do, but I think I'll feel very differently the next time I step on one."
How Beautiful We Were by Imbolo Mbue is out 11 March. Canongate Books, £14.99
© The New York Times
Join our new commenting forum
Join thought-provoking conversations, follow other Independent readers and see their replies