An author in perfect flux: Jack Grimwood and his latest thriller
From sci-fi to crime to Cold War spies – Grimwood likes to get it right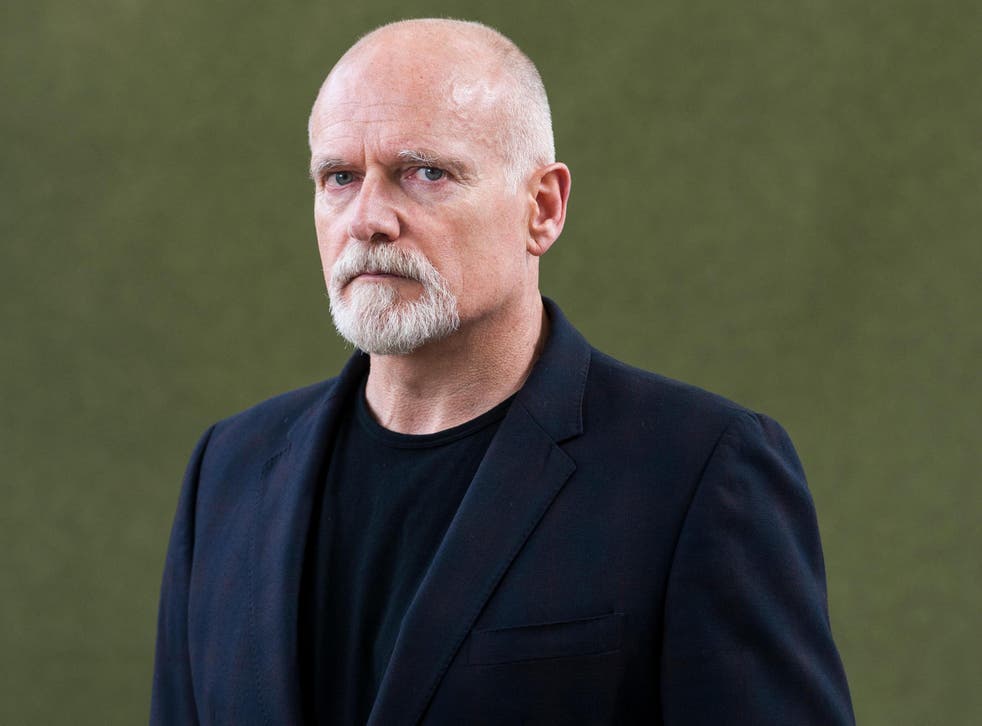 Who the hell is Jack Grimwood? The short answer is that he's the author of Nightfall Berlin, the second in his series of gritty, Eighties-set spy thrillers featuring troubled British Intelligence officer Tom Fox. The longer explanation is as complex and twisty as one of Grimwood's own plots.
I first met him when he went by the moniker Jon Courtenay Grimwood, almost ten years ago, when he was writing science fiction and fantasy. He did that between 1997 and 2013, and in the same year that his last fantasy book came out, he switched identities, becoming Jonathan Grimwood, author of the literary tour-de-force The Last Banquet.
Grimwood went quiet for a while after that, resurfacing in 2016 as Jack, and another sea-change that saw the release of his first espionage drama Moskva.
So will the real Grimwood – Jon Courtenay, Jonathan, or Jack – please stand up?
This much we know: he was born Jon Courtenay in Valletta, Malta, in 1953, and christened in an upturned ship's bell. Perhaps that was the point a life most assuredly not commonplace was fixed in destiny.
A childhood of travel around the world followed thanks to being part of a forces family, with Grimwood living in the Far East and Scandinavia, making occasional forays back to the UK for spells at boarding school.
Dyslexia went at first undiagnosed and then denied, and as a child he was told he was stupid by teachers. He got his own back by making words his business, working in publishing and then as a journalist for national newspapers and magazines such as GQ and Esquire, before his first novel, neoAddix, was published in 1997.
On the website devoted to his 16 years of SF and fantasy writings, in the biography section, there's a question: "Is this the Grimwood you were looking for?" The link directs readers to the website of Jonathan Grimwood, where a monochrome photograph features Grimwood with the arm of his spectacles to his mouth, staring pensively off into the middle distance.
The biography lists 16 or so of the languages his work has been translated into, and mentions in appropriately literary fashion that the author "divides his time between Winchester and Paris".
Should one follow the link to JackGrimwood.com though, there's a shot of a long-coated Grimwood silhouetted against a snow-wreathed Moscow, and the terse, punchy notes, "Recovering journo & full time hack. This is his first straight crime novel. Proudest boast: hasn't worked in an office for 20 years."
I confess I've been a fan of Grimwood in all his iterations throughout his career. His early SF works were noirish, near-future techno-thrillers that fit neatly into the desire for William Gibson-style cyberpunk that was so great as we staggered towards the end of the millennium.
The Arabesk trilogy is set in a 21st-century North Africa in an alternate-history world where the First World War never really extended beyond central Europe. The Fallen Blade sequence, so far his last foray into speculative fiction, takes place in an alternative Venice of the 15th century.
When The Last Banquet was released, I reviewed it for The Independent, calling this story of Jean-Marie d'Aumont, who grows from a poverty stricken orphan in 18th-century revolutionary France to a taste-obsessed adult rising through the aristocracy, "an astonishing, sensual feast which will appeal to those who enjoyed Patrick Susskind's Perfume".
But even then Grimwood's evolution was not complete, and when I read Moskva in 2016 it really felt – despite how much I'd loved his previous work – that he'd finally come home with this tale of Major Tom Fox being tasked with finding the missing teenage daughter of a British ambassador in Moscow in 1985.
The characterisation was note-perfect, the plot multi-layered, the writing as rugged as a T-34 tank. But this wasn't just a book for tough guys and dangerous boys; there was a depth and lyricalness to Moskva that elevated it into the higher echelons of the spy thriller genre. The chill of the Cold War era evidently suited Grimwood down to the ground.
And now Grimwood (Jack) and Major Tom Fox are back in Nightfall Berlin. Taking some much-needed time with his estranged wife Caro, with whom Tom's own cold war is slowly thawing, and their son Charlie, Fox is dragged back into the game when a British former defector needs bringing home from East Berlin.
Of course, things aren't going to be so simple, and Fox finds himself trapped and deniable in the city that, in 1986, was of course still divided by the Berlin Wall.
Setting the action on the turbulent international stage of the Eighties isn't just a whim for Grimwood. His globetrotting as a child instilled a wanderlust within him. He says, "I was in Moscow in the mid-1980s. I could sense something was different, something was changing, but of course I didn't know what. That's the thing about history; at the time we can't see it coming."
For Nightfall Berlin he spent a lot of time in Germany, walking the streets in what used to be East Berlin before reunification, to get a sense of where his characters would be. He stayed in old brutalist hotels in the former eastern section, immersing himself in the memories of the divided city that somehow are still soaked into the stones of the solid buildings.
"Psychogeography perhaps gets a bad name," he says, "but if you were going to get a sense of that anywhere, that feeling of history and place, you still get it in Berlin. You can almost still sense the subtle change when you walk from west to east." He pauses. "Apart from the tourist circus around Checkpoint Charlie. That drives me nuts."
The Eighties was such a tumultuous time of political and social upheaval that Sam Baker, to whom Grimwood is married and who is the co-founder and editor of hugely successful online platform The Pool as well as a writer of some renown herself (her most recent novel is The Woman Who Ran, a dark, contemporary thriller-ish riff off her favourite Bronte novel The Tenant of Wildfell Hall) was studying politics and the Soviet bloc at university at the time.
"Her degree changed from politics to history overnight," says Grimwood. "The Eighties are history, now, but for some us it was our lives."
But Grimwood isn't about retelling the big stories of international events on the page. He's more about the human stories that happen around the major events, especially those that take place in the shadows. Or, as he more succinctly puts it, "I'm never as interested in seeing the stone splash in the water than I am in the ripples it causes."
Some of those ripples are less expected than others. Part of the storyline is about systemic child abuse in the upper reaches of British society that was, at best, ignored and, at worst, deliberately covered up. The horrors of it are implied rather than front-and-centre, but the effects on the characters are far-reaching.
"I talked to people, off the record, who had been through such things," says Grimwood. "They told me what they wanted to tell me, and I listened to their stories. I wanted to get it right."
Getting it right is important for Grimwood. Given that Moskva and Nightfall Berlin detail the spycraft and subterfuge employed by the intelligence services, did he interview any actual spies?
"I spoke to some… civil servants," says Grimwood. "I had friends who were out in Germany at the time, I've spoken to some people who were working out there, who were…"
Civil servants?
"Civil servants," he agrees. Is there the slightest of clicks on the phone line as we continue our interview? No. I must be imagining it. But let's change the subject anyway.
Many authors switch genres, many adopt pen names. But Grimwood always seems to change horses midstream when he's pretty much at the top of his game. He won or was shortlisted for some of the biggest science fiction awards – The Arthur C Clarke, the Locus, the British Science Fiction Association Award.
His literary endeavour, The Last Banquet, was shortlisted for France's Le Prix Montesquieu, awarded for political history writings. Why has he stopped being Jon Courtenay Grimwood, or Jonathan Grimwood?
"I haven't," he says. "I haven't stopped writing science fiction. Of course I'll return to it. I'm never not thinking about writing a follow-up to The Last Banquet or the Arabesk books. But I don't write at the speed I did, and I've been having so much fun with the Tom Fox books…
"That's not to say that sometime when I'm between gigs I won't just sit down and start writing science fiction again. I think that while my books are very different, there's a sensitivity which unites them.
"I think there's a unifying theme which runs throughout them all, and that's a search for the truth. To me, there's a direct link between Ashraf Bey in Pashazade, Jean-Marie in The Last Banquet and Tom Fox."
Meanwhile, there's another book on Grimwood's horizon… and once again, it's a new thing, set in the Channel Islands during the Second World War and involving the Duke of Windsor and his supposed links with Hitler.
Grimwood is heading out to Alderney this spring to spend some time drinking in the local atmosphere so he's writing from a position of knowledge. "I like to know how long it takes to walk places," he says. "I need to get things like that just right."
Who the hell is Jack Grimwood? He's the man who likes to do things right. And if he isn't already, he's about to become your new favourite thriller writer. And science fiction author. And literary writer. And fantasy author…
Nightfall Berlin by Jack Grimwood is published on 17 May by Michael Joseph/Penguin
Join our new commenting forum
Join thought-provoking conversations, follow other Independent readers and see their replies