Nobel prize for Literature 2020: American poet Louise Glück wins for her 'unmistakeable poetic voice'
Writer's core themes explore family and painful relationships, often taking inspiration from classic Greek myths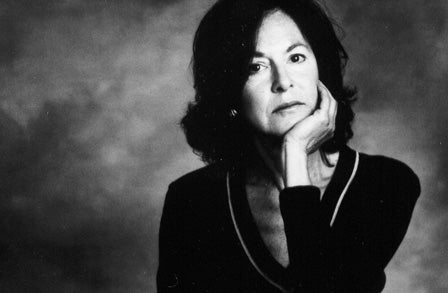 American poet and essayist Louise Glück has been awarded the 2020 Nobel Prize for Literature. 
Glück received the prestigious award "for her unmistakable poetic voice that with austere beauty makes individual existence universal".
Glück was born in 1943 in New York and currently lives in Cambridge, Massachusetts. She made her debut in 1968 with her collection, Firstborn, written from a variety of disaffected or angry voices, which disturbed critics at the time. She has drawn comparisons to poets including George Eliot, John Keats, and Emily Dickinson.
To date, she has published 12 collections of poetry, as well as volumes of essays on poetry. Her core themes include childhood, family life, and the close relationship between parents and siblings. She also takes inspiration from Greek mythology and its characters, such as Persephone and Eurydice, who are often the victims of betrayal. 
Among the other awards she has received are the 1993 Pulitzer Prize, and the 2014 National Book Award, the latter won for her latest collection, Faithful and Virtuous Night.
A biography on the Nobel Prize website noted that her poetry was often almost "brutally straightforward" in its depiction of painful family relationships: "It is candid and uncompromising, with no trace of poetic ornament." However, her voice is also one of "humour, and great wit". 
Glück said she was "surprised" but honoured to win the Nobel Prize for Literature. She is the 16th woman to win – previous female winners include Toni Morrison, Doris Lessing and Nadine Gordimer. 
As well as her writing, she is also a professor of literature at Yale University.
The Nobel Prize for Literature was postponed in 2018 after sexual abuse allegations rocked the Swedish Academy, the secretive body that chooses the winners, and sparked a mass exodus of members.
Two laureates were named last year, with the 2018 prize going to Polish writer Olga Tokarczuk, and the 2019 award to Austria's Peter Handke.
Handke's prize was controversial due to his support for the Serbs during the Balkan Wars. The author, who has been called an apologist for Serbian war crimes, was branded the runner-up of "international moron of the year" by Salman Rushdie in 1999. 
Several countries including Albania, Bosnia and Turkey boycotted the Nobel awards ceremony in protest of Handke's win, while a member of the committee that nominates candidates for the literature prize resigned.
This year the academy was widely expected to select a more harmonious choice for the 10 million kronor (more than $1.1m/£870,000) prize.
Join our commenting forum
Join thought-provoking conversations, follow other Independent readers and see their replies