Book review: 'Invasion' by Luke Rhinehart: The best and funniest sci-fi satire you'll read all year
As the title suggests, Rhinehart has turned his beady eye on the idea of alien invasion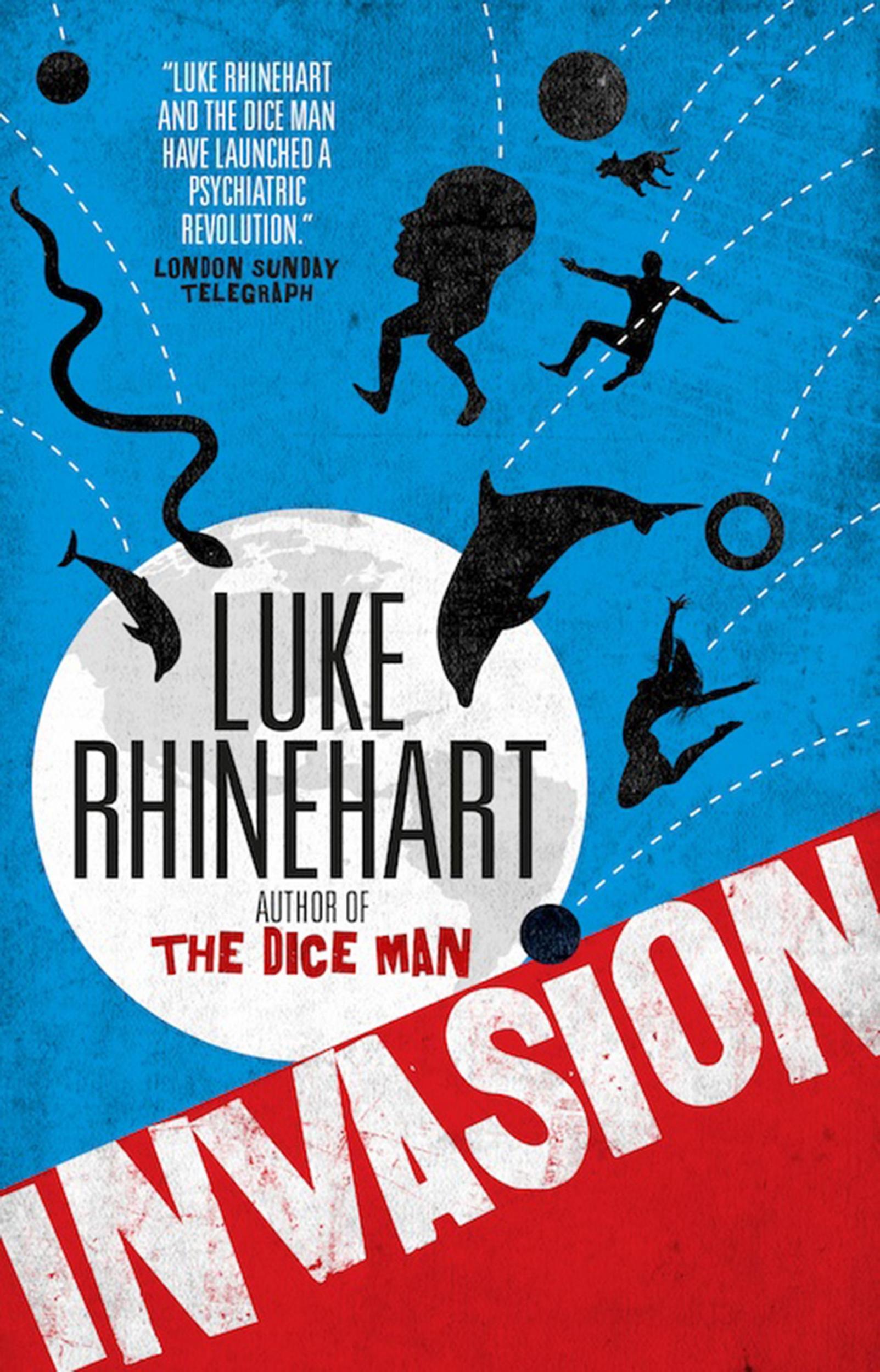 Let's get one thing out of the way first; when you write a novel like Rhinehart's 1971 cult classic The Dice Man, it's going to be a tough act to follow.
The Dice Man was subversive, anarchic and full of more taboos than a hen night in Blackpool and earned itself a ban in several countries for its portrayal of a psychiatrist who decides to make every decision in life based on the throw of a die, leading him into some very dark places indeed.
Luke Rhinehart's latest novel Invasion is not The Dice Man, and nor does it try or even want to be. However, it does share some themes of subversive humour and anarchic invention, and is actually a very, very good novel to boot.
As the title suggests, Rhinehart has turned his beady eye on the idea of alien invasion. But the extraterrestrial visitors are not bug-eyed monsters or slimy space squids bent on ravaging the planet. They're rather cute fluffy beach balls and it seems that they just want to have fun.
Rhinehart tells the story of the offbeat invasion through epistolary chapters taken from news items and FBI reports but primarily from a book written by the lead character Billy Morton, who is the first to discover the incursion when one of the aliens, which he nicknames Louie, hops aboard his fishing boat off the coast of Long Island.
At first, Louie is like a big, bouncy space labrador, playing hide and seek with the kids and rolling around the place to everyone's great amusement. But then he (it?) begins to take an interest in video games, and then computers, and the internet…
Pretty soon Louie is hacking into government systems and comes to the attention of the authorities, and then the rest of the world. Before anyone knows it, the alien assault is underway, but it's not what anyone expects. Rather than subjugating humanity and making us kneel at their hairy round bodies, Louie and his fellow aliens have another aim: making the world a fairer place. Once they start redistributing wealth via the internet to ordinary Americans, then the military-industrial complex really sits up and takes notice and decides something must be done.
Plot-wise, Invasion might be slight but the devil is in the detail. In Rhinehart's hands this is a terrific satire poking fun at politicians, the banks, the military and the gun-toting right, and is probably the best and funniest sci-fi satire you'll read all year… at least until Donald Trump's in the White House.
'Invasion' by Luke Rhinehart (Titan Books, £8.99)
Join our commenting forum
Join thought-provoking conversations, follow other Independent readers and see their replies