Marvel pulls sexualised Riri Williams cover after backlash
The issue will hit stores on November 8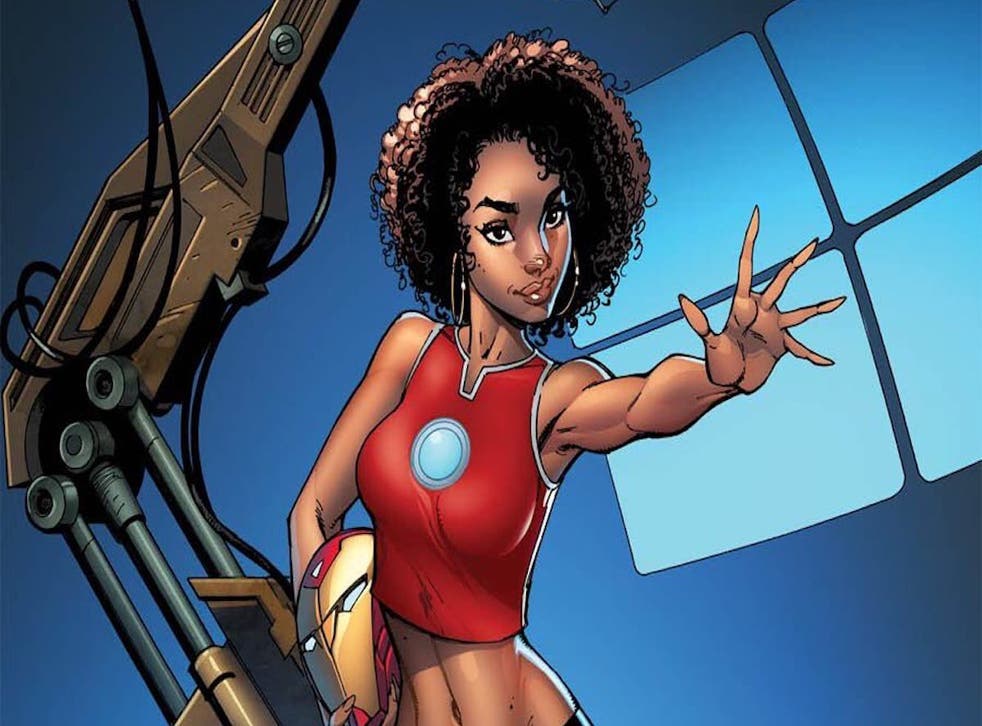 Marvel and Midtown Comics pulled its Invincible Iron Man #1 variant cover featuring Riri Williams on Thursday after fans criticised the drawing for sexualising a 15-year-old girl.
The decision comes just one day after Marvel revealed the cover and drew criticism toward J Scott Campbell's artwork. Mr Campbell appeared to over-sexualise the teen and make her several shades lighter than her original complexion. However, Mr Campbell didn't seem to welcome criticism and defended his artwork on Twitter.
"Hmmm. This is the character I was asked to draw, people understand that, right?" he tweeted. "Is it THAT different?"
"I gave her a sassy 'attitude,' he told one Twitter user, "'sexualizing' was not intended. This reaction is odd. The crop-top was in the existing design."
However, the writer of the series, Brian Michael Bendis, said that he's glad that Marvel pulled the cover.
"Specialty covers are not in my purview and it was being produced separately from the work of the people involved in making the comic," he wrote on Tumblr. "Not to pass the buck but that's the fact. If I had seen a sketch or something I would have voiced similar concerns. I am certain the next version will be amazing."
Teresa Jusino, an assistant editor for The Mary Sue, slammed the variant cover on Wednesday. "It's as though they decided a teenage girl's face was fine," she wrote, "but let's attach a more grown-up body to that face, because she's not a true female superhero until you can imagine having sex with her."
The issue will hit stores on November 8.