Meet the elite group of authors who sell 100 million books – or 350 million
Reading is far from dead, as these mega-selling authors prove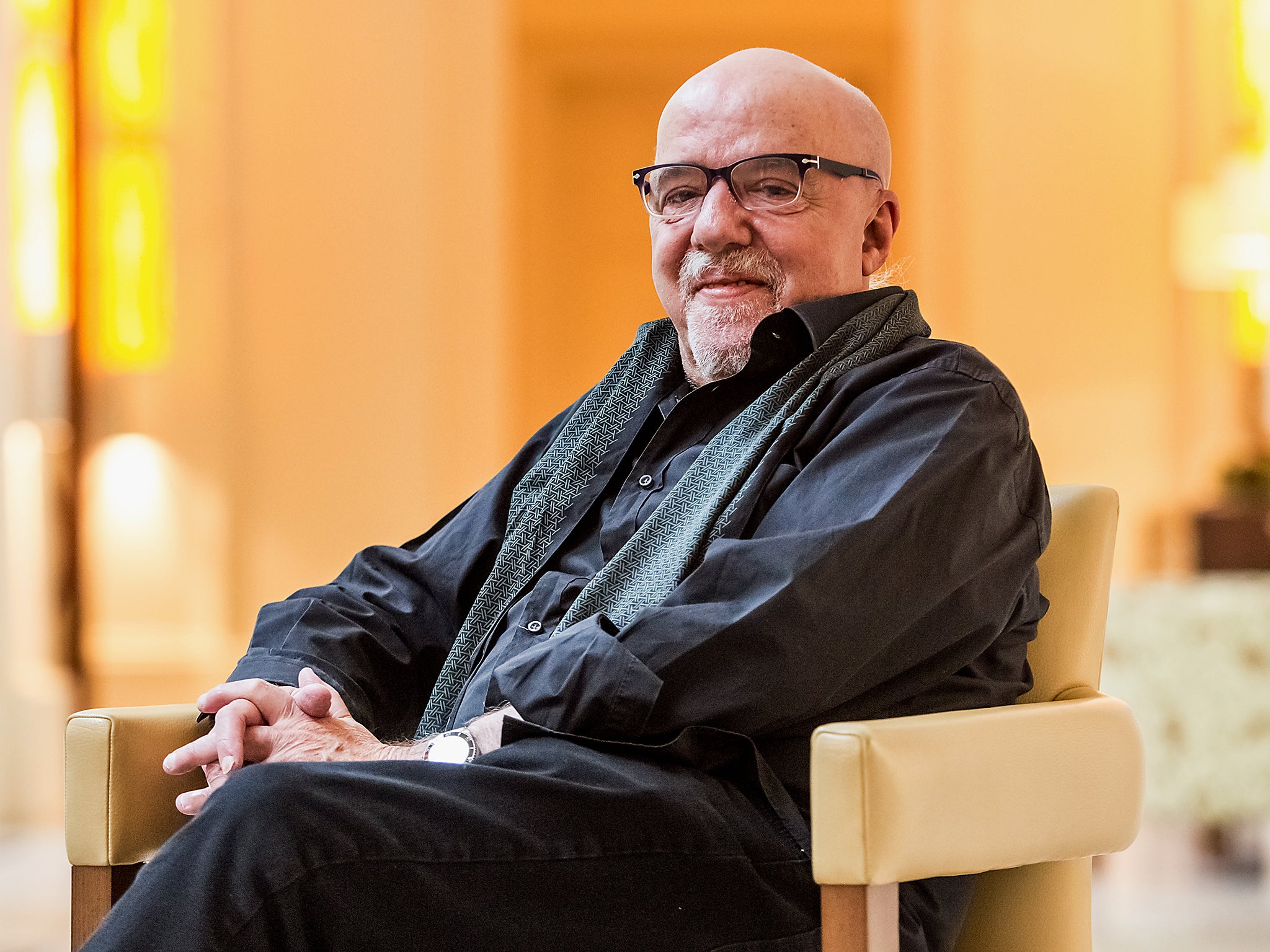 Reading, contrary to previous reports, is not dead. In fact, it's very far from it.
Brazilian author Paulo Coelho has legions of readers. His best-known book The Alchemist, the story of a young Andalusian shepherd on a personal quest, spent almost eight years – two presidential election cycles – on the bestseller lists. It was translated into 81 languages.
But The Alchemist is only one of Coelho's more than 30 works. The Spy came out in November. All told, the writer has sold an estimated 350 million books. Yes, books, those dead-tree, multi-page objects that people were supposed to have long ago abandoned for screens large and small. And Coelho has company.
Horror master Stephen King, with more than 50 titles, has also sold an estimated 350 million books. Dan Brown has millions of readers as well. The Da Vinci Code alone sold 80 million copies. Books such as John Grisham's The Whistler and King's End of Watch are now doing great business.
There are best-selling authors, and then there are mega-best-selling authors: writers who have sold 100 million copies or more, such as Ken Follett, Nora Roberts, James Patterson and Stephenie Meyer. And there may be more of them now than ever.
We live in a time of disruption in entertainment, when many people no longer go to the movies or buy CDs or watch television on television, and younger generations seek amusement largely through their phones. Yet there are still people who buy countless books, often by authors who don't so much visit the bestseller list as dwell there.
Mega-best-selling authors don't just have readers. They have fans, the way rock stars have fans. Their readers are collectors, determined to own every title. They make pilgrimages to author events - often, as in the case of Nicholas Sparks, in tears.
These authors' books are sold everywhere: In discount warehouses. At drugstores and supermarkets. They're as much a staple of airport stalls as those curious neck pillows.
Their astonishing sales are, in part, due to improved technology – e-books and the speed of printing and distribution. Not so long ago, booksellers and readers often had to – gasp – wait for additional printings of a runaway hit novel. Today, if you want a copy of Patterson's Cross the Line or Sparks's Two by Two and the local bookstore is out of stock, you can download an e-book in minutes or order a hardcover from Amazon to grace your doorstep the next day. Or your neighbourhood bookseller can generally get a copy by week's end.
The success of these works can also be attributed to the cumulative power of the international marketplace, although because of multiple foreign imprints and varying publishing formats (hardcover, paperback, e-books) total worldwide sales can only be estimated.
The mega-sellers' ranks include romance writers (Roberts, Danielle Steele, Debbie Macomber), a goosebumpy spinner of creepy stories for children (RL Stine), a laureate of love (Sparks, who eschews the romance label), a Muggle of British wizardry (JK Rowling, selling more than an estimated 450 million books), a provocateur of shades of kink (EL James) and, more than any other genre, practitioners of suspense and thrills (Grisham, King, Brown, Dean Koontz, Jeffrey Archer, David Baldacci and Mary Higgins Clark).
Elite readers may scoff at consistent best-selling writers, few of whom will ever win coveted awards or land on best-of-the-year lists. But tent-pole authors are the powerful engines that keep publishing houses profitable and able to float authors who win acclaim but not necessarily large sales.
How do you get to be a blockbuster author? Typing is not enough, though some of these novels certainly read that way. The writing quality and storytelling vary tremendously, but there are some similarities among hit writers.
Chiefly, they're extraordinarily productive. They publish with Swiss-clock regularity – once a year, twice a year, monthly if it's Patterson, who's an industry unto himself, with a stable of writers working for him. Or Robert Ludlum, who continues to publish his "Bourne" series and other books long after his death in 2001, thanks to multiple authors writing under his name.
"You can't be a one or two-book wonder," says Jamie Raab, president and publisher of Grand Central Publishing, which acquired Sparks's The Notebook. "Authors like Sparks tend to attract a lot of readers at the beginning, and then keep them," says Raab, whose imprint also publishes Baldacci. "They give the reader what they like."
Moreover, Sparks is "very strategic. He know how to keep his core fan base", says Raab. "He'll write younger characters, which brings in younger readers."
In the same strategic fashion, King's Charlie the Choo-Choo, Grisham's Theodore Boone: Kid Lawyer series and Patterson's Middle School and Treasure Hunters series are geared to younger readers who have a tendency to grow up to become adult buyers.
The big writers rarely take their popularity for granted. They go where the readers are and continue to make appearances long after they've become established and wildly wealthy superstars. In June, for End of Watch, King toured Dayton, Ohio; Tulsa; and Salt Lake City, places that more literary authors tend to fly over. Mega-sellers also maintain thriving websites and a massive presence on social media. Brown, for instance, has 6.5 million likes on his Facebook page.
Most of all, though, the top sellers deliver a terrific story. In their novels, especially thrillers and science fiction, plot is paramount. The heroes tend to be relatable – shy, clumsy, anxious, myopic, in recovery, short-tempered, middle-class, broke – but their stories are fantastic, over the top, a wild ride and a welcome escape from a reader's quotidian life. In romance, the love is for the ages, destined, the opposite of casual. The story does not bog down with the challenge of dirty dishes or tax audits.
"You can't underestimate the value of entertainment that these guys are delivering," says Suzanne Herz, executive vice president of Doubleday, which publishes Grisham and Brown. "There's usually a David-versus-Goliath theme. You want the hero to come out on top."
That's because the heroes are worth rooting for. Scribner publisher Nan Graham edits King. "One of the things that makes Steve so exceptional is he navigates the line between the common and the supernatural, but he always begins with a common man," she says. "Many of his heroes are working-class. They're absolutely from the heartland of America."
Reagan Arthur, publisher of Little, Brown, whose authors include Patterson, Meyer and Michael Connelly (60 million books and climbing), agrees. The top writers' "heroes have a reliability that readers come back to while delivering a story that is a source of escapism," she says. "You can also never underestimate the power of a really good villain, someone the reader can root against".
Is this easy to pull off? No, it is not. If it were, more authors would sell millions of books. Little-known writer Mark Stay and self-described "wannabe author" Mark Desvaux are currently trying to produce a hit book in 52 weeks, a dream they are chronicling on their blog and interview podcast (where they talk to better-known writers), The Bestseller Experiment.
Success doesn't always come with a first book. Gillian Flynn published two mysteries before her monster hit Gone Girl, which sold more than 15 million copies. Nor is there any guarantee that it can be repeated. Publishers are anxious to see whether Paula Hawkins's new thriller Into the Water, to be published in May, will prove equal to Girl on a Train, which sold more than 18 million copies.
"I don't think it's a realistic expectation that an author can duplicate a singular moment in time," says Jason Kaufman, Brown's editor. "It's like an all-star baseball pitcher winning the Cy Young Award and the World Series. You can have a 20-year career, and you may never do that."
Then again, sometimes they do. King "is determined not to disappoint," says Graham. "In 20 years of working with him, we've never not had a Stephen King book on the list." At age 69, he keeps writing and writing.
He didn't sell 350 million books through wishful thinking or banking on the prior success of Misery or The Green Mile. This year, he published what might take another author a decade or more to produce: a novel, a contribution to an essay collection, a children's book and two short stories. He'll have another novel next year. They're all a sure way to keep King a king among readers, and have him dancing atop the bestseller list where he lives.
© The Washington Post
Join our commenting forum
Join thought-provoking conversations, follow other Independent readers and see their replies