Judas: How a sister's betrayal brought down a criminal mastermind and caused a murderous family feud that has gripped a nation
The saga of a Dutch family destroyed by betrayal has led to Astrid Holleeder hiding in fear of her life from her vengeful crime boss brother. Nina Siegal meets the best-selling author of 'Judas'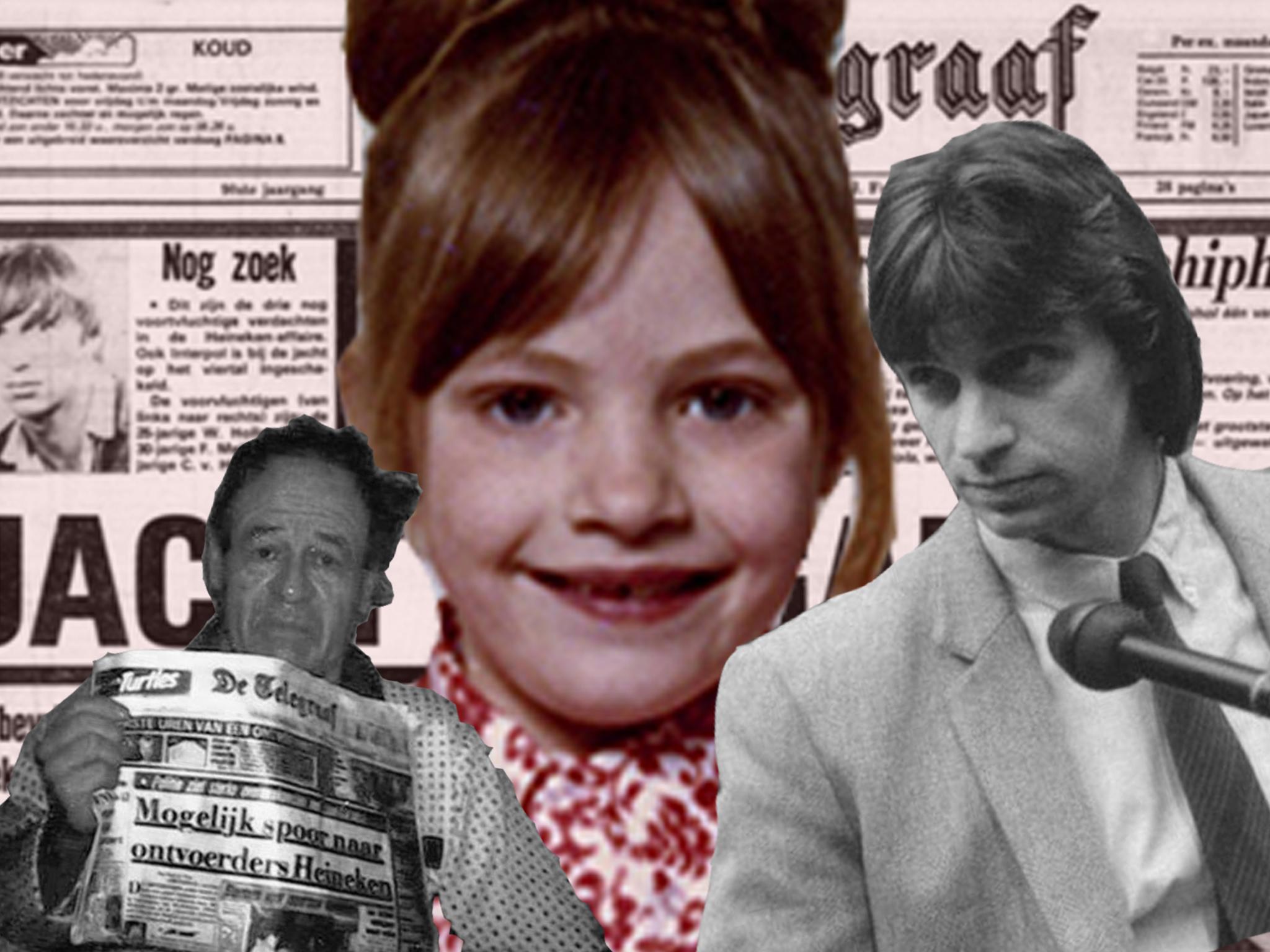 Astrid Holleeder is a household name here in the Netherlands. If you have never heard of her, that is about to change.
Holleeder's memoir, Judas: How a Sister's Testimony Brought Down a Criminal Mastermind, has just been released in the United States and Britain. It tells the story of her life as an unwilling confidante to her brother, Willem Holleeder, a notorious Dutch crime boss, with flashbacks to their childhood in a home with an alcoholic and abusive father.
The book opens in 1996, when her brother-in-law, Cor van Hout, was shot several times in an attempted murder, while her sister, Sonja, and their 2-year-old son, Richie, were in the car. They all survived, but van Hout was murdered in 2003, gunned down while standing outside a Chinese restaurant.
As the story unfolds, it becomes clear to Holleeder that her brother, Willem, whom she calls Wim, ordered the hit. She is roiled by emotion as she comes to this understanding, especially because their sister and nephew were in the car. Van Hout was Wim's best childhood friend, and his co-conspirator in the 1983 kidnapping of the Dutch beer millionaire Freddy Heineken and his driver, for which they were both sentenced to 11 years in prison.
But the murder of Van Hout is only one of many betrayals Holleeder narrates in the book, whose title has multiple meanings. It also refers to her decision, in 2013, to testify against her brother for the Dutch Justice Department.
A criminal defence lawyer, Holleeder chronicles how she advised Wim on legal matters, and secretly recorded hundreds of hours of conversations with him, including many whispered confessions about various killings. In her book, which she described as a kind of "last will and testament", she explores the conflicting emotions of both hating and loving, wanting to protect and then turning against, her brother.
Judas first hit the Dutch best-seller list in 2016 and stayed there for 70 consecutive weeks, 10 of them at No 1, according to the CPNB, a Dutch group that tracks book sales in the Netherlands. It has been translated into 11 languages; Steven Spielberg's entertainment company is creating a US television series based on Holleeder's life; and it has now been adapted into a play, which will tour the Netherlands starting in late August.
Holleeder may be a household name in the Netherlands, but her face is unknown to the public. She has been in hiding since 2017, when she discovered that her brother had put a contract out on her life, along with those of Sonja and the Dutch journalist Peter de Vries, who are all testifying in the case. Holleeder has been diligent in making sure she is never photographed; she wears a bulletproof helmet, neck guard and vest when she leaves her apartment.
When I met up with her a few weeks ago in a secret location in Amsterdam for an interview, she arrived early. Her hair was in a ponytail, and her blue eyes looked exhausted. (Although I interviewed her for three hours a couple of years ago, at first I did not recognise her.)
"I've done all the things that I can do from within the house, but I'm missing contact," she said. "I'm in a desert without any water, without anything that nurtures my brain."
While in hiding, Holleeder shares a home with her sister Sonja. She is able to see her daughter and grandchildren occasionally, under extreme secrecy. She and Sonja moved their 82-year-old mother, Stien, out of her apartment in the Jordaan neighbourhood where she has lived all her life, so that they would be able to look in on her without becoming targets.
"She hates it," said Holleeder, describing her mother's situation as much as her own. "You don't have a social environment anymore, and everything is cut off. It's the social context you have that makes your life interesting."
Wim has been in prison since he was arrested in December 2014 based on testimony from a contract killer. (The other Holleeder child, Gerard, has stayed silent and is not involved in the trial.)
Holleeder, who was the closest to Wim, is the key witness for the Justice Department, which hopes to convict him on six counts of murder and two counts of attempted murder. When she appears in court – as she has seven times already since February – she is concealed in a protective witness box, seen only by the three judges in the case.
Holleeder's second book, Dagboek van een getuige (Diary of a Witness), which was published last autumn but has not been translated into English yet, covers her work with the state to convict her brother, and her disappointment, she writes, when the state failed to provide her with witness protection. Renewed media attention to her case because of the new book led to an inquiry by the Dutch Ministry of Justice, which has now given her and the other key witnesses in the case hiding places and security.
"The books have saved my life in many ways," she said. "I had to write the first book for my daughter, so she would know the truth. I had to write the second book because I was so angry about the treatment by the government. Now it's changed, but I had to write a book for it to change."
The trial, which takes place in a secure courtroom known as The Bunker in Amsterdam, is expected to last until next summer, and is a national spectacle. Hundreds of people line up outside for seats to court sessions, which take place sporadically.
In court, Holleeder has had yelling matches with her brother so often that they have both been admonished by the judge. "He appeals to my darker side," she admitted. Even though they are separated by a wall, she said she still is frightened to be anywhere near him.
"I can't see him and he can't see me, but I feel him," she said. "Everything he does I hear. When he coughs or sneezes I hear it, and when he taps his fingers on the table I feel his presence and that makes it difficult for me to say things, because I'm very afraid."
Holleeder is hoping that her testimony will help put her brother away for life (there is no death penalty in Holland), but she knows that even that may not protect her.
"He has already ordered the killing and it has to go ahead if he's alive or not," she said. "He needs his revenge." If he fails to murder her, Holleeder figures she might have another 20 or so years to live, and her hope is that her books and the offshoots will give her enough financial stability to move out of the Netherlands, taking her family with her.
She said she knew that she was putting herself in danger the moment that she decided to become a witness against her brother and put everything down on paper. But she had to write it, she said.
The police and the public had always assumed that everyone in her family was complicit with her brother's actions; she wanted to set the record straight, to let people know that they were terrorised by him as well. "I think that's the best thing that came out of all this," she said, "I don't have to keep secrets anymore."
The truth is out, but still, everything about her life must take place in secrecy. When our interview is over, she asks me to go ahead of her, for my own protection. I leave her sitting alone at a table, wondering whether she will get home safely and where her life goes from here.
© New York Times
Join our commenting forum
Join thought-provoking conversations, follow other Independent readers and see their replies