50th anniversary edition of The Bell Jar sparks anger for repackaging it as 'chick lit'
Simon Usborne
Friday 01 February 2013 23:40 Comments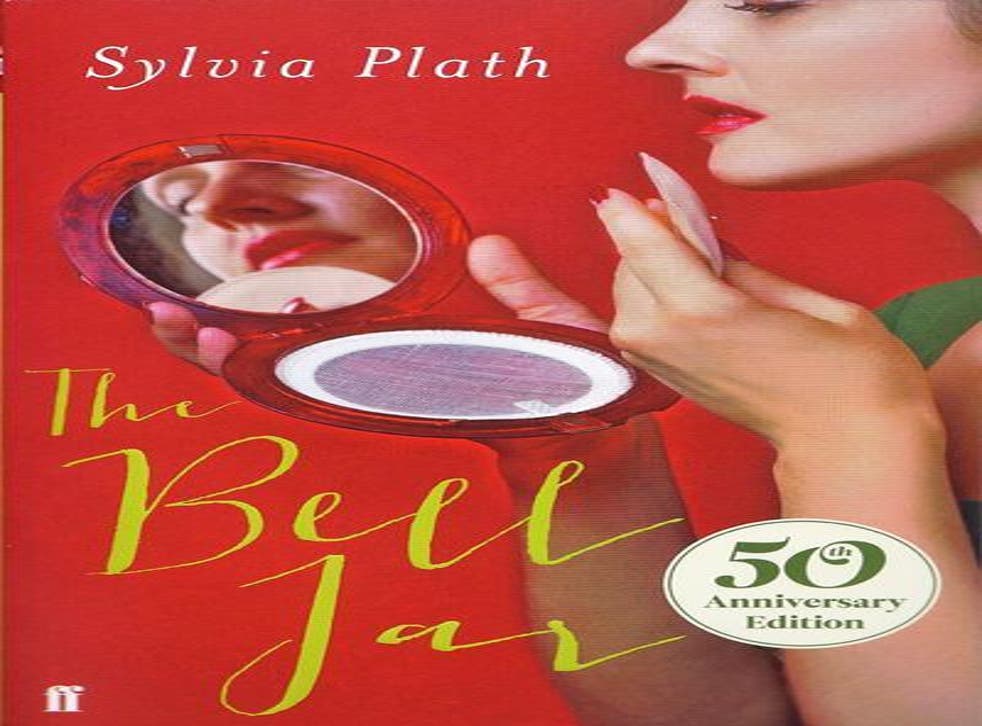 The publishers of an anniversary edition of Sylvia Plath's only novel, a painful account of depression that mirrored the author's own before her suicide, stand accused of repackaging it as glorified "chick lit".
The new cover of The Bell Jar, revealed by Faber 50 years after it was first published, shows a woman fixing her makeup.
A damning critique of the design on the London Review of Books website has triggered a wave of criticism.
"[It] fits into the depressing trend for treating fiction by women as a genre, which no man could be expected to read and which women will only know is meant for them if they can see a woman on the cover," Fatema Ahmed wrote in the original post.
The blurb on the back cover notes that the novel's protagonist, a young writer at a magazine in New York, "grapples with difficult relationships and a society which refuses to take women's aspirations seriously."
Jack Noel, a designer at Walker Books, said the cover "looks like it belongs in the chick-lit section at an airport WH Smith," adding: "They may as well have called it Bell de Jar," a reference to Belle de Jour, author of the Diary of a Call Girl books.
The Bell Jar has had more than a dozen covers. The most famous, 1966 edition features a graphic arrangement of concentric circles.
Plath committed suicide a month after the book was first published in the UK in 1963 under the pseudonym, Victoria Lucas.
Hannah Griffiths, paperbacks publisher at Faber, said in a statement: "In our endless endeavour to keep our backlist writers in the minds and hands of new readers, we often look to packaging as a way of describing an old work afresh.
"The image on the cover picks up on the beginning of the story, where the narrator is... encountering the conflict between new freedom and old assumptions about women's aspirations. "We love it and the sales since publication suggest that new readers are finding it in the way that we hoped."
Inside The Bell Jar:
"I remember Buddy Willard saying in a sinister, knowing way that after I had children I would feel differently, I wouldn't want to write poems anymore. So I began to think maybe it was true that when you were married and had children it was like being brainwashed, and afterward you went about numb as a slave in some private, totalitarian state "
"The sickness rolled through me in great waves. After each wave it would fade away and leave me limp as a wet leaf and shivering all over and then I would feel it rising up in me again, and the glittering white torture chamber tiles under my feet and over my head and all four sides closed in and squeezed me to pieces."
"To the person in the bell jar, blank and stopped as a dead baby, the world itself is the bad dream."
Register for free to continue reading
Registration is a free and easy way to support our truly independent journalism
By registering, you will also enjoy limited access to Premium articles, exclusive newsletters, commenting, and virtual events with our leading journalists
Already have an account? sign in
Join our new commenting forum
Join thought-provoking conversations, follow other Independent readers and see their replies