Agatha Christie's The Murder of Roger Ackroyd voted best crime novel ever
Critics express surprise that shortlist failed to include examples from the work of the popular Scandinavian novelists such as Stieg Larsson and Jo Nesbo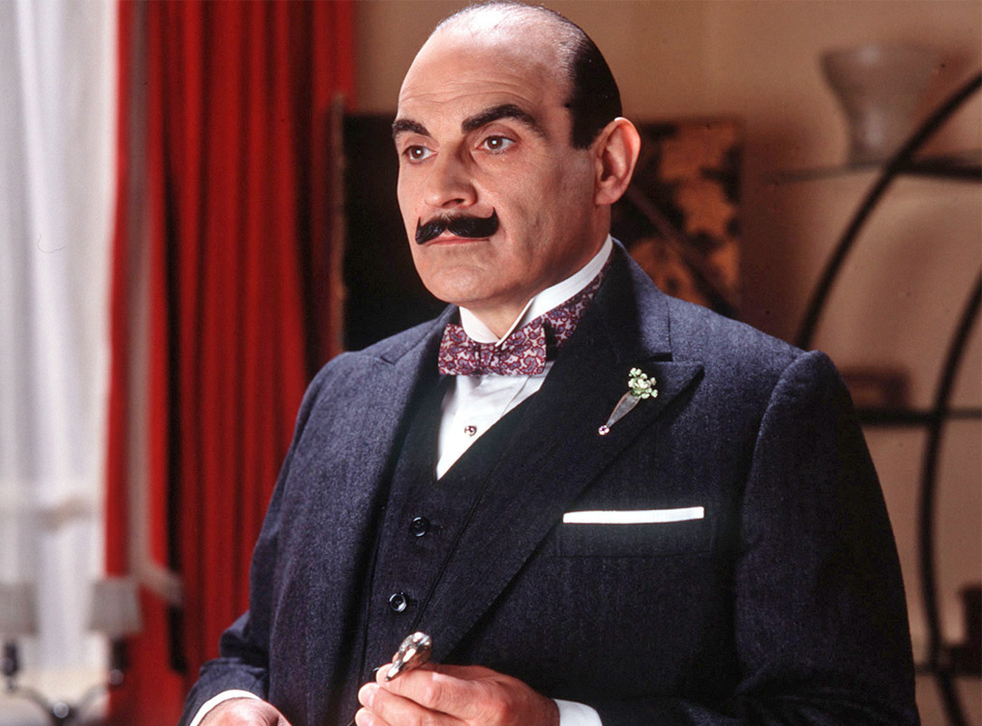 An Agatha Christie novel from the golden age of English crime fiction has been voted the best whodunit novel ever written, according to a poll of 600 fellow writers.
The survey, of members of the Crime Writers' Association (CWA) of professional novelists, concluded that Christie's 1926 mystery The Murder of Roger Ackroyd was the finest example of the genre ever penned.
Christie, who died in 1976, saw off more contemporary and hard-boiled rivals including The Silence of the Lambs by Thomas Harris as well as Raymond Chandler, who had two books on the shortlist. After completing 66 detective novels, she was also voted best crime writer.
Sir Arthur Conan Doyle completed the clean sweep for masters of home-grown suspense for his creation of super sleuth Sherlock Holmes, whose exploits appeared in four full-length novels and 56 short stories between 1887 and 1927 and have been continually updated ever since. It was named the greatest ever crime series.
Alison Joseph, chair of the CWA which is celebrating its 60th anniversary, said Christie's "elegant precision and her perfect sense of place" continued to make her the most popular writer in her field.
"The fact is, our genre continues to be so popular precisely because of its long and rich history, and our winners reflect that," she said. "The Holmes/Watson double act is unbeatable, which is why it has been borrowed, re-written and reworked by numerous authors for at least a century." .
The Murder of Roger Ackroyd has long been regarded as one of the cornerstones of crime fiction.
It features one of the early appearances of the diminutive Belgian detective, Hercule Poirot, who is called upon to investigate the village murder of the titular hero whose untimely demise came hard on the heels of the death of that of the wealthy widow he had been hoping to marry.
As well as a cast of characters that includes a troubled family and its domestic staff, the story contains one of the most celebrated plot twists in crime writing history.
Critics expressed surprise at the shortlist for the accolade – which was last awarded to another grande dame of fictional murder Dorothy L Sayers for her classic 1934 Lord Peter Wimsey whodunit The Nine Tailors.
It failed to include examples from the work of the hugely popular Scandinavian novelists such as Stieg Larsson and Jo Nesbo.
The oldest book on the shortlist was the The Moonstone by Wilkie Collins, written in 1868 and regarded as the original English detective novel. The most recent was the 1998 Dalziel and Pascoe abduction thriller On Beulah Height by Reginald Hill, who died in 2012.
Christie was also represented by her 1934 masterpiece Murder on the Orient Express and Conan Doyle by Victorian moorland fang-fest The Hound of the Baskervilles.
Register for free to continue reading
Registration is a free and easy way to support our truly independent journalism
By registering, you will also enjoy limited access to Premium articles, exclusive newsletters, commenting, and virtual events with our leading journalists
Already have an account? sign in
Register for free to continue reading
Registration is a free and easy way to support our truly independent journalism
By registering, you will also enjoy limited access to Premium articles, exclusive newsletters, commenting, and virtual events with our leading journalists
Already have an account? sign in
Join our new commenting forum
Join thought-provoking conversations, follow other Independent readers and see their replies