Alan Bennett says Nina Stibbe's Christmas hit book Love, Nina 'misremembers' him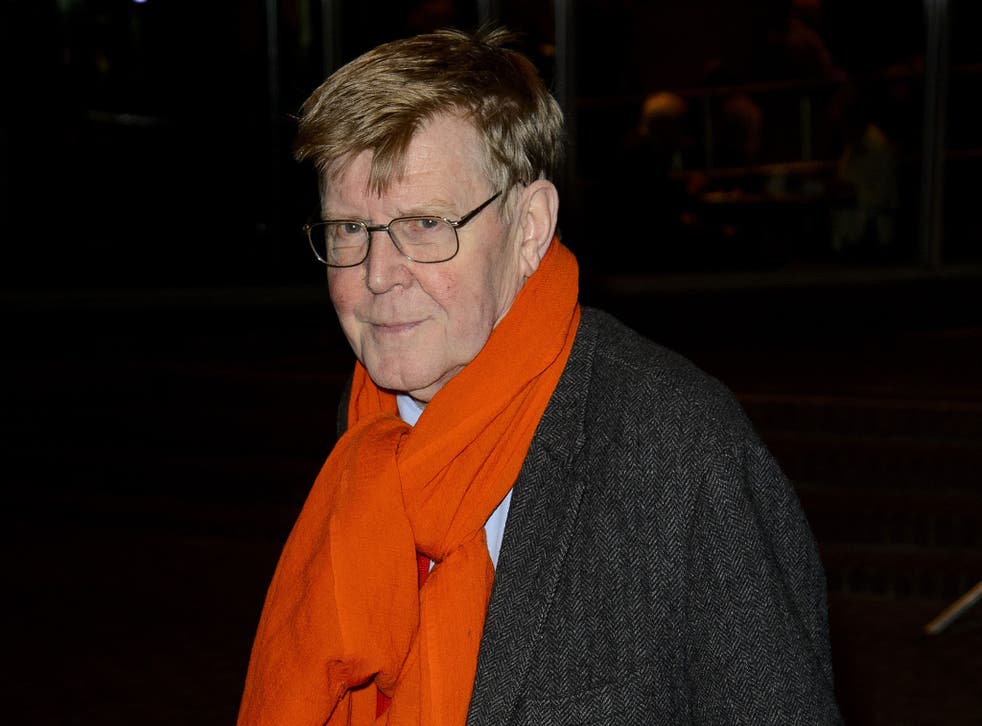 As literary monsterings go, accusing Alan Bennett of being good at fixing washing machines is at the milder end of the scale. But for the celebrated playwright, the allegation of mechanical competence has proved too hard to stomach.
The 79-year-old Oscar nominee has accused the author of one of the surprise hits of the Christmas bestseller lists of "misremembering" him in her account of life as a nanny in a house frequently visited by some of the biggest names in London's literary scene during the 1980s.
Nina Stibbe, whose book Love, Nina is based on letters written while she was working for London Review of Books (LRB) co-founder Mary-Kay Wilmers, humorously recounts humdrum encounters with Bennett and others, including Jonathan Miller, in her employer's home in Camden, north London.
Among her recollections is the Yorkshireman's unexpected talents as a handyman, fixing bicycle tyres in the hallway and diagnosing a faulty washing machine while popping in from his own house on the opposite site of the street where Ms Wilmers lived with her family.
Read more:
Ms Stibbe, whose literary debut last week featured in BBC Radio 4's Book of the Week slot, also affectionately recalls how Bennett would instruct her on how to make a beef stew (no tinned tomatoes) and regularly arrive with his favourite salad (watercress and orange).
But rather than revelling in his hitherto unrecognised status as a Mr Fixit, Bennett, who is also revealed to have come to her aid in the early hours wielding an umbrella when she was worried about a burglar, has taken to the LRB to complain of being misrepresented.
Writing in extracts of his diary about his portrayal in the book after being sent a proof copy, Bennett said: "I... am solid, dependable and dull, my contributions always full of good sense; I am said to be good at mending bikes (not true) and at diagnosing malfunctioning electric appliances (certainly not true).
"None of this I mind much, though it is painful to be even so light-heartedly misremembered. I am the voice of reason, something of which I've never hitherto been accused."
The writer, who nonetheless compliments the collection of letters as "fresh and droll", takes further issue with the suggestion he might have consumed turkey mince – but grudgingly concedes his tendency to offer rice puddings as gifts.
He said: "I'm also a dismal Jimmy who periodically puts in an appearance as like as not (and this at least is fair) bearing a rice pudding. Much is made of the charms of turkey mince which I never recall being offered and which, had I been, I would certainly have refused. Such is art."
Ms Stibbe, who has received glowing reviews for such unvarnished insights into the literary glitterati as her initial assessment of Bennett as someone who "used to be in Coronation Street", said she was "surprised and disappointed" by the playwright's complaints. She Tweeted yesterday: "I don't like to be called a 'misrememberer'."
Join our new commenting forum
Join thought-provoking conversations, follow other Independent readers and see their replies