Albert Uderzo death: Asterix and Obelix illustrator dies aged 92
Artist and screenwriter created the series with René Goscinny in 1959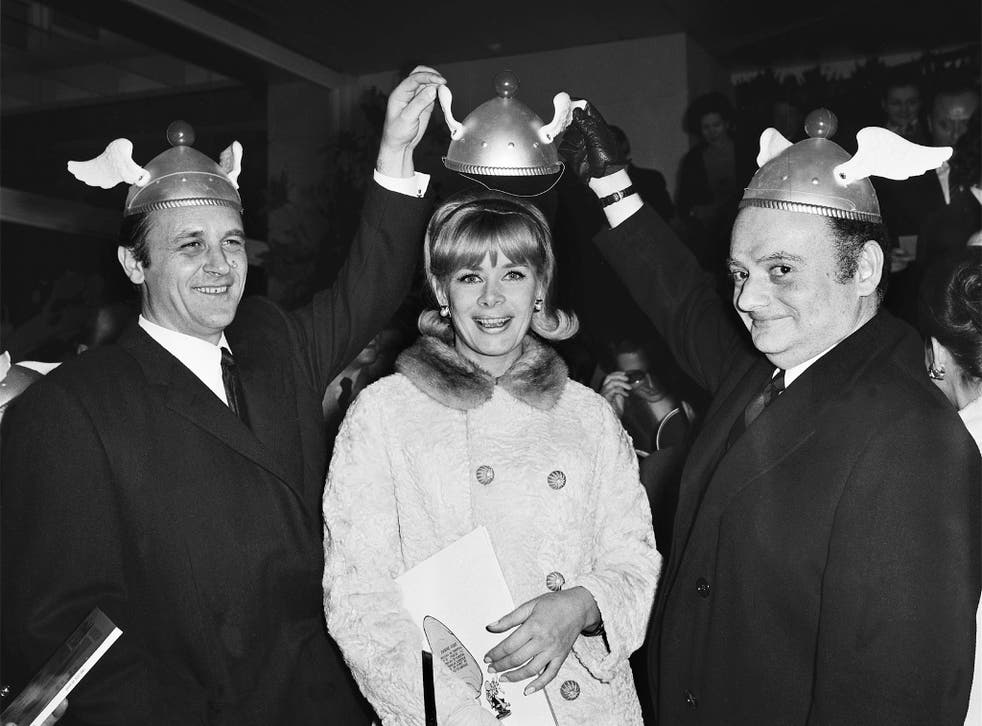 Albert Uderzo, the French illustrator behind Astérix​ and Obelix that have entertained both children and adults for the past six decades, has died aged 92, his family have said.
"Albert Uderzo died in his sleep at his home in Neuilly from a heart attack unrelated to the coronavirus. He had been very tired for several weeks." his son-in-law, Bernard de Choisy, said in a statement to AFP.
Born to Italian immigrants, Uderzo retired from drawing in late 2011. The Astérix series, which he created with the late René Goscinny, debuted in October 1959 in French magazine Pilote, and quickly developed a cult following.
It follows Astérix, a warrior who lives in Roman-occupied Gaul in the year 50 BC, who is given a magic potion that gives him super strength.
With his best friend Obelix, he keeps his village – the only one that has not surrendered to the Romans – safe.
After the first standalone, Astérix​ the Gaul, was released, the series went on to sell more than 380m copies, with the books translated into more than 100 languages around the world.
A theme park based on the cartoons, Parc Astérix, was opened outside Paris in 1989.
Uderzo and Goscinny collaborated until the latter's death in 1977, when Uderzo took over the writing until 2009.​
Register for free to continue reading
Registration is a free and easy way to support our truly independent journalism
By registering, you will also enjoy limited access to Premium articles, exclusive newsletters, commenting, and virtual events with our leading journalists
Already have an account? sign in
Register for free to continue reading
Registration is a free and easy way to support our truly independent journalism
By registering, you will also enjoy limited access to Premium articles, exclusive newsletters, commenting, and virtual events with our leading journalists
Already have an account? sign in
Join our new commenting forum
Join thought-provoking conversations, follow other Independent readers and see their replies