Campaigners warn of libraries in crisis across England
They claim over 1,000 face closure by 2016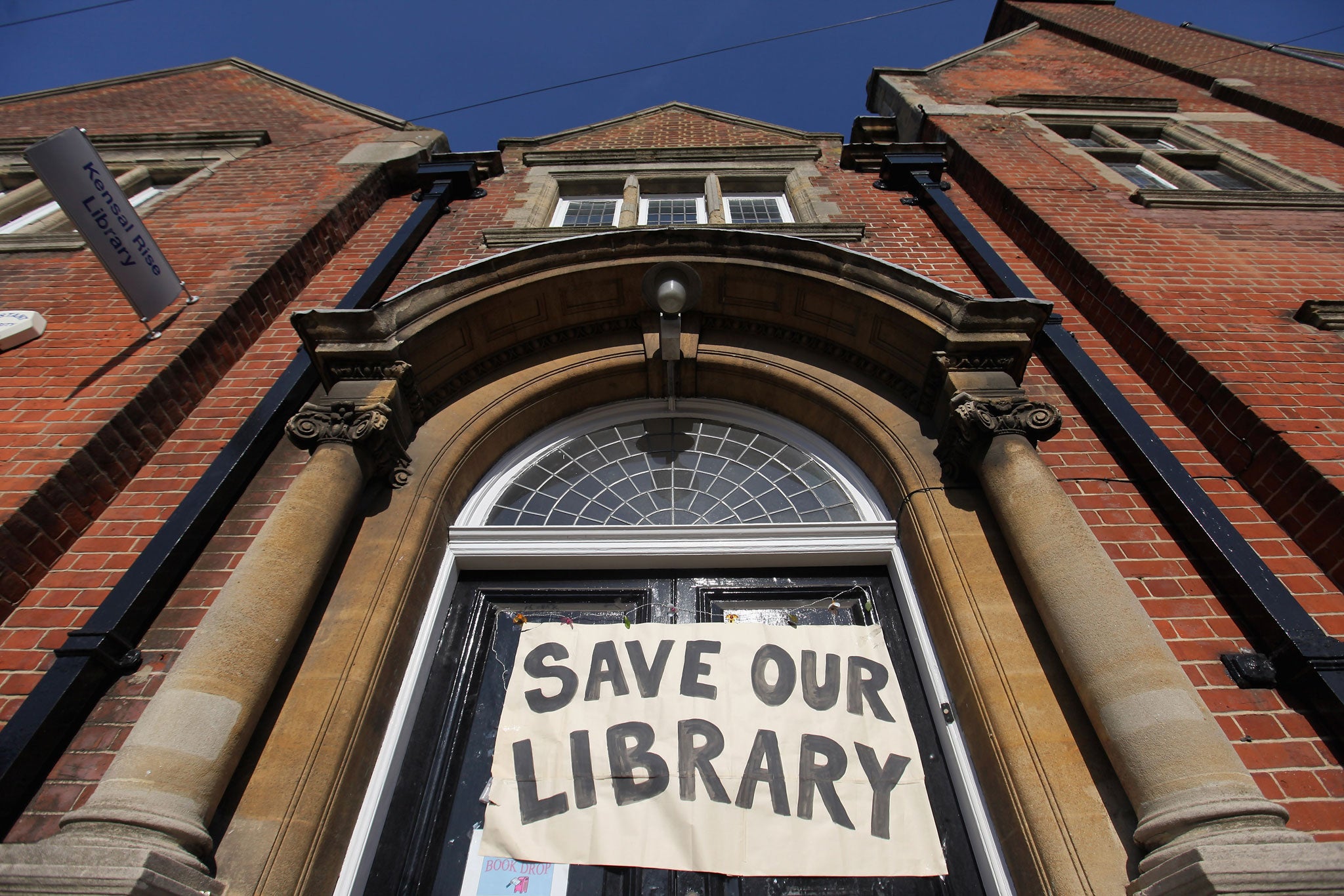 Campaigners have warned of a library "slaughter" in England as over 1,000 face closure by 2016 in areas people need them most.
A quarter of the total number of libraries in England will face the threat of closure over the next few years, according to Laura Swaffield, chair of The Library Campaign.
The Library Campaign, the national group for library users, compiled the stark figures and slammed the "inaction" of the Department for Culture, Media and Sport (DCMS).
Ms Swaffield said library users had appealed "time and again" to culture minister Ed Vaizey to intervene against the mass closures, "but he does nothing. And he does nothing about libraries that stay open but now provide a far worse service."
Last year, 201 library service operations were closed, and a further 336 have been identified as threatened with closure so far this year.
At a recent Library Campaign conference in London, Arts Council England said library services could face total cuts of 40 per cent between 2010 and 2015.
The recent results of the Government spending review, which imposed a cut to local authority budgets of 10 per cent in 2015/16, have left campaigners fearing libraries would be hit hard with the prediction of 400 more facing closure.
Library campaigner Desmond Clarke said: "These numbers stack up with what we're being told. Some senior librarians privately fear it could be even more than 1,000."
He continued: "This is a real wake-up call. Unless the DCMS and the Arts Council provide some leadership, these closures will happen."
While many small branches face closure, Ms Swaffield said, others have been "dumped onto local communities, to run as best they can". Others are losing books and skilled staff, and being forced to shorten their opening hours.
Public Libraries News has been tracking the threat around the country. Recent examples including Lincolnshire County Council's plans to close 32 of its 45 libraries or hand them to volunteers as well as Herefordshire set to close all except its central library.
In Lincolnshire, local reports have revealed the council has refused to allow campaigners to put public petitions against the cuts inside the library buildings.
Library campaigner Shirley Burnham says: "The Minister, Ed Vaizey, was vociferous in defence of libraries when in Opposition. But he has been frozen into inaction since coming into office.
"He and his officials are in denial, muttering 'What crisis?' as hundreds of libraries are closed, or the keys handed to volunteers - with no support."
The most at risk libraries are those in rural and deprived urban areas. The libraries offer services that are, in some cases, a "lifeline" to those with no internet access, those in education and older people.
Governments, the Arts Council and local authorities can act to help cut costs without closing libraries altogether, Mr Clarke said.
He pointed to the 151 library authorities across England alone and said much could be done to share services, management and back offices. Other initiatives recommended include the development of a national e-lending service.
"We're very frustrated that there is no plan, some have been presented but they are just sitting there gathering dust," Mr Clarke said.
Brian Ashley, director of libraries of the Arts Council, said that along with the DCMS, Society of Chief Librarians, the Chartered Institute of Library and Information Professionals and the British Library "we will work together to invest, advocate, and develop libraries so that they remain firmly rooted and valued in their communities".
Last month Mr Vaizey gave a speech to the Society of Chief Librarians, in which he said: "Libraries remain a vital aspect of the lives of communities up and down the country."
He said: "I don't accept that the public library service is in crisis. I never claimed that when I was in opposition, and I certainly do not accept that charge. There are challenges, yes – the whole country's facing challenges – but this is not a crisis."
The minister added that some libraries had even opened this year, with seven new or refurbished buildings opened.
Join our commenting forum
Join thought-provoking conversations, follow other Independent readers and see their replies