Charlotte Bronte 200th anniversary: How the Brontes created a completely secret Game of Thrones-style world
The Glass Town Federation was a rich, fantasy land created long before the likes of Westeros and Middle Earth
Clarisse Loughrey
Thursday 21 April 2016 13:22 Comments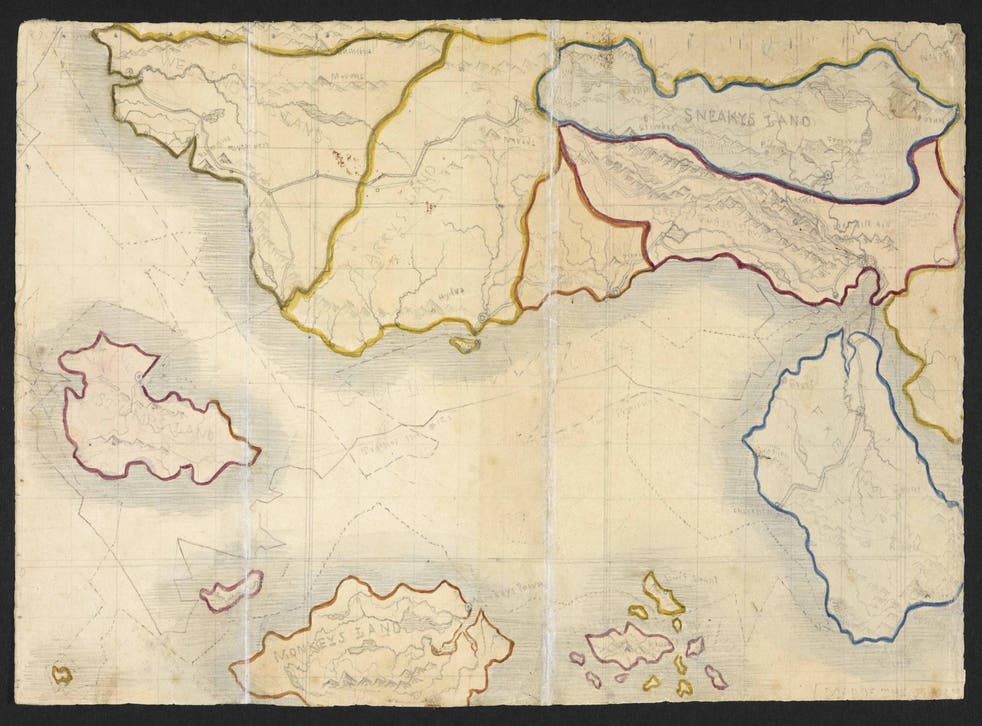 Long before George R.R. Martin created Westeros, before J.R.R. Tolkien created Middle Earth; the Brontë sisters were the creators of new worlds.
Alongside their brother Branwell, these siblings spent their youth entranced in a fantasy universe of their own making; dreaming together of the dual kingdoms of Angria and Gondal, collectively known as the Glass Town Federation.
Branwell and Charlotte conjured the kingdom of Angria, whilst Emily and Anne concocted Gondal; together writing hundreds of poems and prose based on their creations, lengthy sagas contained in hand-written books and magazines.
Their first creation, however, was Glass Town; whose inhabitants consisted of a mixture of both fictional, and real-life, figures. The Duke of Wellington, for example, featured in Charlotte and Branwell's The Young Men's Magazine, whose titular characters were inspired by twelve wooden soldiers gifted to Branwell by their father.
Penned in a micro-script intended to be the creations of the toy soldiers, these miniature novels featured work by Charlotte under the guise of Wellington's two sons, 'the sentimental Marquis of Douro and the sardonic Lord Charles Wellesley'.
Real-world events seemed often to seep into the siblings' accounts of their fantasy lands; Emily Brontë's diary entry dated 26 June 1837 speaks of a convoy preparing to depart from Gondal to Gaaldine for a coronation, casually adding, "Queen Victoria ascended the throne this month."
Emily and Anne, however, rebelled against their older siblings; likely tired of forever receiving inferior roles in the creation of Glass Town, the two girls came together to create a new imaginary world in Gondal. Charlotte and Branwell, meanwhile, concentrated on Angria.
The sisters' work on Glass Town Federation, unsurprisingly, proves an early glimpse at the violent, thundering romance of their later works; these kingdoms forever swept up in fury, passions, and warfare. Though so many of these stories have been lost, the surviving documents now housed in the British Library offer an enthralling glimpse into the secretive world these literary greats utlised to master their craft.
But, the Glass Town Federation glimpsed even further, pre-dating so much of what we consider modern fantasy fiction; yet captured so much of its sensibilities, in its elaborate world-building and mythologies. Gondal and Angria had their own maps, its inhabitants their own stories, and it was the Brontës themselves who became the gods (or 'genii') of this new world.
Yet, the Brontës weren't writing this for the pleasure of an audience; not the acclaim, the comforts of popularity. They wrote only because it offered them escape. Their mother had died young, their father wrapped up in his duties as a clergyman; it's through the Glass Town Federation that these children lived out their dreams and idle fantasies.
The eldest of the siblings, Charlotte, was later sent away to work as a teacher at Roe Head; yet, even there she lost herself in Angria, her writings fluctuating between dreamed exploits and the banal interruptions of her students.
Register for free to continue reading
Registration is a free and easy way to support our truly independent journalism
By registering, you will also enjoy limited access to Premium articles, exclusive newsletters, commenting, and virtual events with our leading journalists
Already have an account? sign in
Join our new commenting forum
Join thought-provoking conversations, follow other Independent readers and see their replies